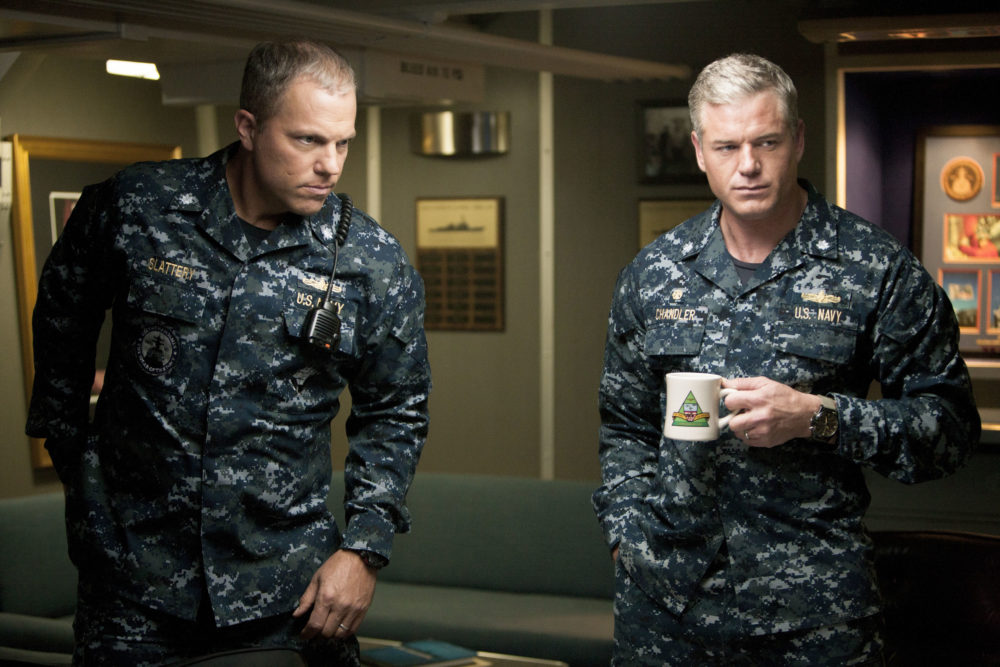 The Last Ship is a popular TV show that focuses on the lives of those aboard the fictional USS Nathan James, their mission to save the human race from a plague that has wiped out nearly half of the earth's population. Finding a cure is their mission and surviving is their goal. Yet wherever they go there seems to be the propensity for trouble as people seek to undermine their efforts at every turn. It's an interesting show that features a post-apocalyptic feel yet is still somehow very modern and fairly down to earth. The show has managed to grant a lot of actors another chance at creating characters that people enjoy and can follow.
It would seem however that The Last Ship is going to be entering its fifth and final season eventually as the show comes to a close. Whether this is due to their ratings or simply because the story has played out is hard to say but people are no doubt going to be slightly perturbed that another one of their shows is leaving the air. Of course there will always be another one to fill the slot, but the audience tends to get used to their favorite actors and in turn tend to follow them if they can wherever they go. The only downside to this is that some casts tend to work as a cohesive unit and as a result it's tough to see them go work with anyone else.
But at least most of these folks will still be able to be seen on something else when the time to move on does come. With that said here are some of the main cast members of The Last Ship.
Kevin Michael Martin – Miller
Kevin's had a modest career up until The Last Ship and has appeared in a few different projects. Right now the show is about all he's got on his plate when it comes to acting jobs, but seeing as how he's been kept around for this long it seems fair to say that he won't have any trouble finding another place to land when the end of the fifth season does come around.
Jocko Sims – Carlton Burke
Jocko has had a successful career so far and even starred as the brother-in-law of NCIS Director Leon Vance in a single episode. He's been involved with a few shows and became a main character on The Last Ship in the second season. As of now he's been accepted onto the cast of a medical drama titled New Amsterdam. So between the two shows he's actually keeping pretty busy.
Christina Elmore – Alisha Granderson
Christina made her debut in 2013 with a role in Fruitvale Station and the next year went on to start up in The Last Ship. She's been diligent and hardworking ever since and has kept her role fresh and engaging along with the rest of the cast. Where she'll go from here is not really certain but the great thing is that she's been proving that she's worth keeping around thanks to her acting talent and her ability to get along with others so well. Seriously, everyone that talks about her has little more than praise.
Marissa Neitling – Kara Foster
Marissa has had a couple of engaging roles and made a guest appearance on the show Leverage so it's easy to think that she might be one of those that is still getting her legs underneath her but is moving in the right direction. She did appear in the film San Andreas with Dwayne Johnson in 2015 so one could say that she's worked with at least a few of the best in the business at this point in her career.
Travis Van Winkle – Danny Green
In many ways he's been the epitome of the fresh-faced pretty frat boy for a good deal of his career. His roles in Accepted, Meet the Spartans, and Friday the 13th really lent him that image. But in the past few years he's grown up and proven that he's not the typecast, one-dimensional actor he might have seemed like. In fact Travis has developed quite a bit since those days into a very talented actor.
Charles Parnell – Jeter
Charles has had a lengthy career at this point and has showed up as a guest star in many TV shows. His film list isn't quite as extensive but he's still manged to gain a few credits here and there that are worth looking and using when considering him to be a great supporting actor.
Adam Baldwin – Mike Slattery
Adam has had a rather long and very up and down career so far as his movies and TV spots go. He's stuck around though and been far more successful in the last decade or so as he's taken one role after another, making his fame as a supporting actor and making sure that people remember him.
Eric Dane – Tom Chandler
Eric's career started back in the early 90's when he was guest-starring on just about every TV show that would have him. He's amassed an impressive filmography at this point and has been around long enough that he's become a mainstay in Hollywood.
You've got to wonder where everyone is going to go once the show is off the air.
Tell us what's wrong with this post? How could we improve it? :)
Let us improve this post!