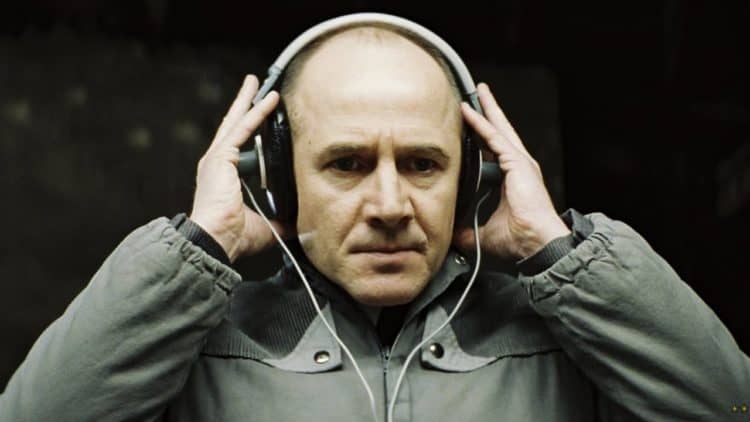 German cinema, while not as prominent as the movie industries of neighboring France and the United Kingdom, has produced some of the most excellent movies to ever grace the hallways of film history. German film has been responsible for film history milestones, from producing the very first sci-fi film ever in 1927's Metropolis to releasing the first "true horror film" in The Cabinet of Dr. Caligari in 1920. If you are new to German film, here are five movie recommendations that should get you started.
Downfall
Downfall, or in German, Der Untergang, depicts Nazi Germany and its leader, Adolf Hitler, in their final moments before their defeat at the hands of Allied forces. The movie features prominent European actors, most notably the late Swizz actor Bruno Ganz in the role of Hitler. Other cast members include Alexandra Maria Lara, Corinna Harfouch, Ulrich Mathes, Juliane Kohler, Heino Ferch, Christian Berkel, Alexander Held, Matthias Habich, and Thomas Kretschmann. The movie is critically acclaimed, taking note of Ganz's accurate portrayal of the dictator. According to the behind-the-scenes info of the movie, Ganz carefully studied Hitler's mannerisms and movements to portray him as accurately as possible. Downfall raked in awards and nominations during its premiere year, including a nomination for Best Foreign Language Film at the 77th Academy Awards, being nominated along such movies as As It Is In Heaven, The Chorus, Yesterday, and The Sea Inside, which ultimately won. Roger Ebert's review of the movie wrote: "Against the overarching facts of his personal magnetism and the blind loyalty of his lieutenants, the movie observes the workings of the world within the bunker. All power flowed from Hitler. He was evil, mad, ill, but long after Hitler's war was lost he continued to wage it in fantasy. Pounding on maps, screaming ultimatums, he moved troops that no longer existed, issued orders to commanders who were dead, counted on rescue from imaginary armies."
The Tin Drum
One of Germany's most acclaimed movies, The Tin Drum is a 1979 movie directed by Volder Schondorff and starred David Bennent, Angela Winkler, and Mario Adorf, considered one of Europe's most prominent actors. IMDb writes the synopsis as follows: "In 1924, Oskar Matzerath is born in the Free City of Danzig. At age three, he falls down a flight of stairs and stops growing. In 1939, World War II breaks out." An official entrant of then-West Germany to the Academy Awards, it defeated other internationally acclaimed movies such as The Maids of Wilko, Mama Turns 100, A Simple Story, and To Forget Venice for the trophy. Commemorating the movie's legacy, The Guardian wrote that The Tin Drum reflected the 20th century accurately. "Barbaric, mystical, bored: here is the last century in summation. A schizophrenic, self-mutilating era in which man flew higher than was dreamed possible and plumbed depths unimaginable; slaughter beyond measure coupled with advances beyond comprehension; collective insanity and individual rationality; atavistic passions and detached irony; terror and humour. The black pall of mechanistic wickedness and the struggling but still-lit spark of humanity: as visceral and concrete as viscera and concrete, but as surreal as can be expected from the 10-decade fever-dream we all shared."
Never Look Away
Never Look Away, or in Germany Werk ohne autor, is a coming of age film directed and written by acclaimed German director Florian Henckel von Donnersmarck. The movie stars Tom Schilling, Sebastian Koch, Paula Beer, Saskia Rosendahl, Oliver Masucci, and Ina Weisse. The movie tells the story of two German art students who fall in love, as well as the challenge that one of their fathers pose to their relationship. Edge Media Network praised the film's direction, saying, "Donnersmarck has fashioned an epic yet intimate tale about the transcendent nature of art, spanning several decades and delving into the infrequently-probed world of post-WW2 survival for Germany's ordinary citizens." Never Look Away was nominated at the 91st Academy Awards for Best Foreign Language Film, the last film from Germany to have received a nomination. It was nominated alongside other acclaimed international flicks like Japan's Shoplifters, Poland's Cold War, and Lebanon's Capernaum, ultimately losing to Alfonso Cuaron's Roma, which represented Mexico.
Nowhere in Africa
Nowhere in Africa premiered in 2001 and was directed by Caroline Link. The movie is based on a novel of the same name written by journalist Stefanie Zweig. Nowhere in Africa tells the story of a German-Jewish family who flees to Kenya during World War II to escape persecution in their home country. Rotten Tomatoes' synopsis of the movie is as follows: "Sensing the threat posed by Hitler, Jewish lawyer Walter Redlich (Merab Ninidze) relocates with his wife, Jettel (Juliane Köhler), and daughter, Regina (Lea Kurka), to a farm in Kenya. Regina adapts quickly, forming a bond with Owuor (Sidede Onyulo), the cook, but Jettel is unhappy. Things worsen when the family is made to move again, this time to Nairobi by order of the ruling British authorities. Dispirited, Walter decides to join the Allied army — and Jettel finds comfort with other men." The movie starred Juliane Kohler, who also appeared in Downfall, as well as Georgian actor Merab Ninidze. Nowhere in Africa won the Best Foreign Language Film Award at the 75th Academy Awards, edging out other noteworthy films such as The Crime of Father Amaro from Spain, Hero from China, The Man Without A Past from Finland, and Zus and Zo from the Netherlands.
The Lives of Others
Last on the list is The Lives of Others. The movie is the last German movie to have won the Academy Awards for Best Foreign Language Film, snagging the trophy in 2006. The movie stars Ulrich Muhe, Martina Gedeck, Sebastian Koch, and Ulrich Tukur. The movie was directed by Florian Henckel von Donnersmarck, who also worked on Never Look Away. The movie depicts the story of a secret police agent in 1984 East Berlin, tasked with surveilling a writer and his lover. The Lives of Others is one of the most critically acclaimed movies directed and produced in Germany. A review on ScreenAnarchy took note of the excellent performances of the actors, specifically Ulrich Muhe. "The actors are marvelous, with special mention of Ulrich Muhe who plays Wiesler. He gives a chilling portrayal of a man reluctantly driven to something approaching heroism. The cinematography is good as well, painting the decay of the DDR in a million shades of gray. At over 130 minutes the movie doesn't feel like a long one, no mean feat considering Florian doesn't get to use the pepper and salt of cinema (sex and violence) often. He tells a simple story but he tells it well."
Tell us what's wrong with this post? How could we improve it? :)
Let us improve this post!