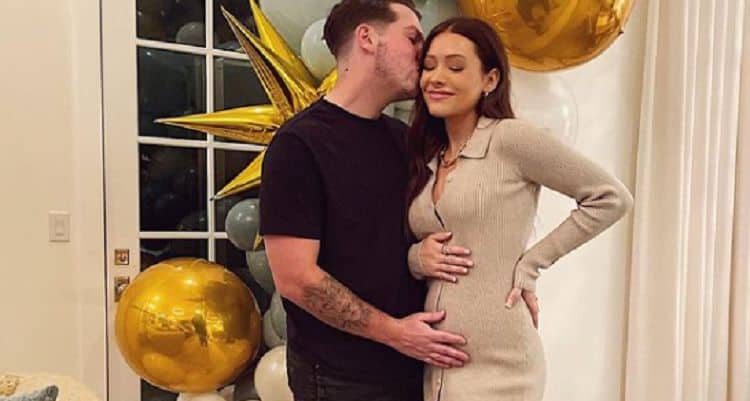 The dynamic duo Maddie & Tae is one for the books. These two lovely young women have made history with their talent, and their music is the kind that touches your soul. They can make you laugh, make you cry, and make you feel all the emotions imaginable in just one song, and their voices are nothing short of magical. The duo has been singing together for a long time now, but it's the announcement that Taylor Dye is expecting her first child with her husband that has everyone wanting to learn more about her.
1. She's Young
She's a young woman who was born in the 90s. She was born on September 18, 1995, in Oklahoma. She celebrated her 26th birthday in 2021, which is a big birthday. She's officially in her late 20s with this birthday milestone, but that still makes her very young.
2. She is from Oklahoma
She's a girl from Oklahoma, but many people don't realize it. She and her singing partner live in Nashville and make all their music there, so most people assume that's where she's from. In fact, she did not move to Nashville until she was finished with high school. She and Maddie moved there together.
3. She Met Maddie in 2010
She and Madison Kay Marlow met in 2010. They both knew they wanted to sing, they were both seeing the same singing coach, and they met in Dallas at a showcase. They hit it off right away, and they began singing together. Maddie lived in Texas, Tae in Oklahoma, and they'd travel back and forth to practice together.
4. Tae is Not Her First Name
She goes by Tae, but her first name is Taylor. She was born Taylor Elizabeth Dye, back in 1995. She goes by Tae, which is an interesting way of spelling it considering her first name is Taylor, and we do wonder if it might be in part because her middle name does begin with an "e" as well.
5. They Went Back and Forth to Nashville Every Weekend
When they were around 15, they began going back and forth to Nashville every single weekend to record and to sing. They were not old enough to drive, and their parents had to take them – every single weekend. The thing is that neither of them lived at all close to Nashville, and they were in the car with their parents every weekend to make the 11-12 hour drive – one way. Their parents really love them.
6. She's Having a Girl
Taylor Dye announced in the Fall of 2021 that she and her husband are expecting their first baby. They also announced that their first baby is a little girl. They are both over the moon with excitement about their impending parenthood, and we don't blame them. This is a very exciting time in both of their lives, and welcoming a little girl is going to be the most exciting.
7. She Got Engaged in 2019
She and her husband, Josh Kerr, dated for about a year when he asked her to get married in the fall of 2019. They were so excited that they called their family and their friends, and then they made the announcement online to their fans and to those who follow along on their personal journeys.
8. They Got Married Pre-Covid
Their engagement was not a long one, so they were able to get married before the COVID pandemic changed the world. They wed in February of 2020 in Nashville, surrounded by their friends, their families, and their loved ones.
9. She's Private
She might be a woman who lives her life in the spotlight, but she does keep a relatively low profile in terms of her personal life. Her professional life, on the other hand, is very public. She and Maddie are so talented that everyone wants to see them, hear them, meet them, and follow along with them any chance they get, so she doesn't get as much privacy in that aspect as she might like. However, she knows the ins and outs of the business require that she puts a little of herself out there, and she does it.
10. Maddie is So Excited for Her
We know that she already knew that Tae was pregnant prior to the star announcing it to the world, but she still took the time to comment on her Instagram post and call her newfound baby girl a blessing. We have a feeling she's going to be a lovely honorary auntie to this sweet little girl.
Tell us what's wrong with this post? How could we improve it? :)
Let us improve this post!