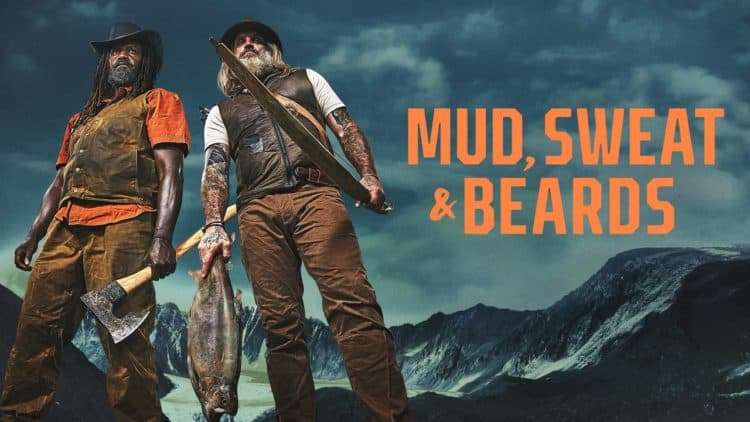 Living out in the wilderness and surviving off of the land probably isn't most people's idea of a good time. However, for survivalist Donny Dust, that scenario is everything he dreams of. For years, Donny has enjoyed exploring the outdoors and living off of basic necessities. Oddly enough, Donny's decision to live his life somewhat off the grid has resulted in him becoming a part of the entertainment industry. Donny is one of the stars of the new USA series Mud, Sweat and Beards. During the show, Donny and his co-star, Ray Livingston, use their survival skills to turn remote locations into functioning places to live. Keep reading to learn 10 things you didn't know about Donny Dust.
1. He's From Colorado
Donny Dust is originally from Colorado which is the place he still considers his home base. With lots of natural scenery, Colorado is a great place to explore the outdoors. Unfortunately, we weren't able to find lots of information about his upbringing or his personal life.
2. He's A Veteran
Donny is a proud veteran of the United States Marine Corp and his time in the military helped foster his love for survivalism. During an interview with The Ultimate Predator, Donny said, "I served 12 years of active duty in the United States Marine Corps…The Corps, and more importantly the Marines around me during my time in the service, fostered my pursuits into survival and bushcraft. While serving, I attended several survival courses in numerous locations, to include high deserts; deep, remote jungles; mountainous peaks; completely waterlogged swamps; and open seas/waters."
3. He Owns A Survival School
Donny isn't just passionate about making the most of his survival skills, but he is also passionate about helping and educating others. He has s survival school in Colorado called Paleo Tracks Survival. According to the school's website, "Paleo Tracks Survival School is a Wilderness Self-Reliance School located in beautiful Colorado that teaches people from different walks of life the essential and necessary skills to survive and thrive in any situation." People travel from all over the world to study under Donny.
4. He's Pretty Private
Just because Donny is a reality TV star doesn't mean that he loves putting his entire life on display. He is actually a pretty private person and he hasn't shared much information about his personal life. Instead, he prefers to keep all of the attention centered around his brand.
5. He's A Public Speaker
Donny's survival skills have created lots of opportunities for him, and one of them has been the chance to do several public speaking gigs. He has gotten to travel to all kinds of places to spread information on his way of life and his talks have empowered and inspired countless people.
6. Mud, Sweat and Beards Isn't His First Time on TV
Seeing Donny on Mud, Sweat and Beards may be the first time many people are introduced to him. However, this isn't his first time doing a TV show. He was a contestant on the History Channel series Alone, but he had to leave the competition early after suffering a heart attack.
7. He's an Author
Donny's survival skills and reality TV experience aren't the only things he has to be proud of. He is also a published author. In 2018, Donny released a book titled Scavenger: A Primal Approach To Lifestyle Change which detailed his life as a survivalist and also touched on how he overcame his nearly fatal heart attack.
8. He Has A Large Social Media Following
As someone who enjoys living off the land, most people probably wouldn't expect Donny to be a big social media user. However, he is actually quite active on social media and he has built a very large following. On Instagram alone, he now has 235,000 followers. That number will probably increase as Mud, Sweat and Beards' popularity grows.
9. He's Always Loved the Outdoors
Donny's love for the outdoors isn't something that he discovered later in life; it's always been a part of who he is. He told The Ultimate Predator, " I've always been involved in the outdoors, living a little bit wilder and more free than most. As a young boy I was always outside, fishing, hiking, building shelters, and exploring the world around me. My pursuits were wild and still are today."
10. He's A Family Man
As mentioned before, Donny isn't the kind of person who likes to go into lots of detail about his personal life. However, we do know that he is a husband and father. He has two sons, but there isn't any information about them as Donny's wife and children have avoided the spotlight.
Tell us what's wrong with this post? How could we improve it? :)
Let us improve this post!