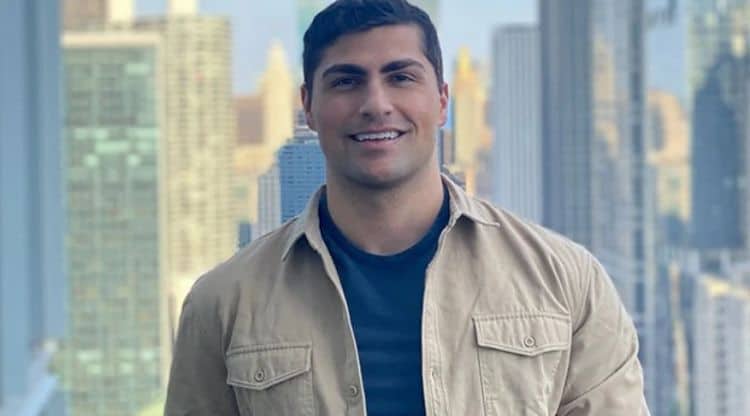 The upcoming season of The Bachelorette is already making the world talk, and it hasn't even aired yet. In fact, we aren't even sure they're done filming the show at this point. However, there are now two women looking for love, and they'll both look for it all season. The men on this show are luckier than usual because they have two women to choose from, and Spencer Swies is one of them. He's the kind of man these women will think twice about sending home if they're wavering, and here's what we know.
1. He Went to an Impressive College
There aren't that many people who get to say they studied at some of the best universities and colleges in the world, but Spencer does. He was a student at the impressive United States Military Academy at West Point. It's not easy to get into this school, and it's a dream for many. He made it happen.
2. He Served His Country
He not only attended courses at West Point, but he also served in the Army. He was part of the United States Army Infantry Division I once he was finished with his courses. While at West Point, he was a student who focused on Business and Medical Engineering, which is yet another impressive feat.
3. He is in the Venture Capital Business
These days, he's in venture capital. He works as the kind of guy who raises money to provide money for those who want to start a business and need someone to back them. It's a competitive business, and it's something that many people only dream of doing. He's good at it, though.
Now that he is working and doing his thing, he's also working on his future. He's back in school doing even more. He's now a student at the University of Chicago's Booth School of Business. This is yet another university that doesn't accept just anyone. He's an impressive man.
5. He is Not a Classic Romantic
He's not the kind of storybook romantic partner that some girls dream of growing up. He will not be your prince charming type of guy, but he is a good partner and wants someone he can build a future with. He is interested in his forever love story, but he's not traditional by any means.
6. He is Thoughtful
One thing you can expect from him as a romantic partner is thoughtfulness. He might not be overly romantic, but he is always finding ways to do nice things, be thoughtful, and take care of the woman he loves. He's going to be a good catch for the right woman.
7. He is Active
When it comes to love, this is a man who does need a woman who can keep up. He's not interested in finding someone who isn't his type, and his type is a woman who likes to be active. He likes to spend time outdoors. He likes adventure, and he likes to be outside, so he will be looking for a woman who enjoys the same.
8. He is into a Sense of Humor
Not only does he require a woman with a sense of humor, he needs one who has a great laugh, too. No Janice from Friends types for him – or maybe that's what he considers a great laugh? It is memorable, and it's not like everyone else's laugh, after all. We just know that he wants the woman he dates to have a great sense of humor, a great laugh, and she has to be able to take life a little less than seriously from time to time.
9. He is mid-20s
He's not the oldest guy on the show. In fact, he's among the mid-range age of men you'll meet on the upcoming season. He's around 27, so he's still young enough to know that he has an entire future ahead of him, but he's not so young that he hasn't had much experience in life. He's had a life, he's led a good one, and he is ready to take on a new chapter and turn some pages.
10. He is a Lions Fan
When it comes to sports, he's a huge football fan. There are few things you will find him more excited about come August than seeing his favorite team, the Detroit Lions, take the field. It's something that brings him joy, makes him happy, and really does give him some serious excitement in life.