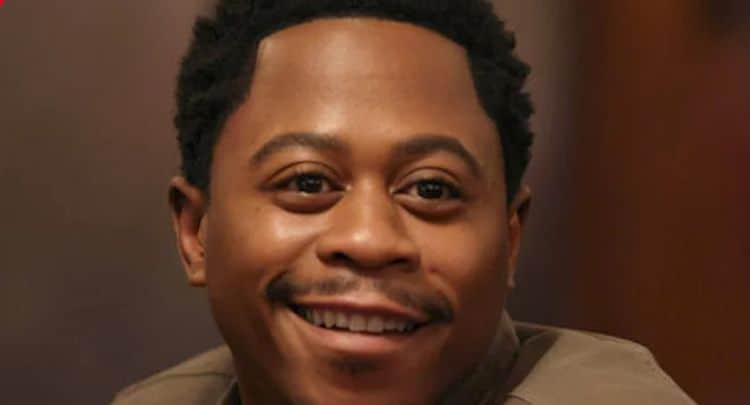 Daniel Kyri needs no introduction. He's the man who stars in the hit show "Chicago Fire," and everyone knows his name. He is a firefighter called Darren on the show, and his fanbase is a large one. His character is special, his story is one that fans adore, and he is having the time of his life playing this role. Who is Daniel Kyri?
1. He is Young
This shouldn't come as a surprise to anyone, however, you might be surprised by his age regardless. He was born on October 10, 1996, which means he is only 26, yet many might assume he's even younger than this. He still has the face of a young man much younger than 26.
2. He is a Theater Actor
Prior to his time on television, he was a diehard theater actor. He worked in theater in Chicago, which is a huge city for theater. He loved it, and he took on many different projects while he did this, but acting is something he's always been passionate about – and not just on the stage.
3. He is Queer
Something that his fans might already know is that he is a queer man. He is not shy about talking about his story or about his coming out, but it also resonates with him so much when he gets to play the character he plays on Chicago Fire. He relates in so many ways even if their stories are not the same.
4. He is From Chicago
He might be good at what he does, but he's also local to Chicago and has been his entire life, so that makes it even easier for him to play this role. He gets to live, work, and star in a fictional situation in his own city. That knowledge might not matter too much for some, but we are left with the impression that it makes this job that much easier for him.
5. He Loves His Character's Story
Being a queer man playing an openly gay firefighter on the show has been so cool for him. He admits that their own stories are not exactly the same, but they are so close and he understands the character so much better as a result. It's something he loves to do, and he is happy that he was chosen for this role.
6. He Planned to Break from Acting
Believe it or not, he was going to take a break from acting for a while prior to landing this job. The entire situation was a crazy one, if we are being honest. He was working so many hours, long, hard, and strenuous hours in the theater world on a production, and he was likely tired. He was tired enough that he was going to focus on a few other things in his life for a time and take a break from acting when he landed this role. That break clearly did not happen.
7. He's a Writer
What was he going to do with his break? He was going to write. Did you know he's not just a talented actor but also a writer? He was going to write a series and he was going to work with his writing partner, Bea, when he landed this role. Things changed.
8. He Was Meant to Only Appear a Few Times
One of the best things about this role is that he was only meant to appear a few times on the show. Perhaps two or three or something like that? Either way, the show kept calling him back to come be part of this episode and that one. Before he knew it, it was a man who was scheduled to appear on a small handful of episodes and he was on 36 – and then they asked him to just become a series regular.
9. He Receives So Many Messages
One of the best things about this job is that his fans are so happy for him. They are touched by his storyline, by his character, and by so many things, and he is loving the positivity that they share and the messages that they bring his way.
10. He is a Private Man
At the end of the day, we do know much about this actor. However, he has found a unique way of marrying his public image to his private one in a way that while we think we know everything there is to know about him, we know very little in actuality.
Tell us what's wrong with this post? How could we improve it? :)
Let us improve this post!