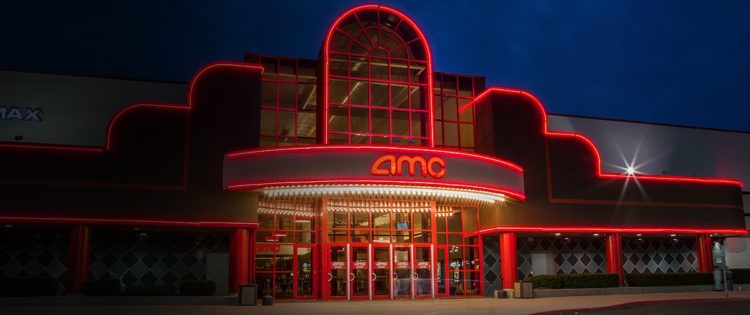 Throughout quarantine, my local theatre, The State Theatre in Woodland, California, bore a cryptic phrase where Top Gun, Black Widow, Dune, were supposed to announce their 2020 showtimes. "This is just a brief intermission." Obviously, that brief intermission was longer than expected, but I tried to make do with what I had until I felt right going back. When it comes to movie-watching, my pandemic habits were more a change in vibes and my location than the quantity I watched. While I missed the forced selection of going to the ticket booth and checking out whatever nearby showtime I either hadn't seen or wanted to see again, I consistently found something new to watch. From Oscar-winning masterpieces such Nomadland to the return of my friends Bill and Ted, I cannot say I didn't have any fun. After all, I might never have seen a movie like Palm Beach or Shiva, Baby had they not been unusual releases. Living in a small market, I even appreciated getting smaller films at the same time that the bigger cities did. Then, it all came back.
The time away from theatres had some obvious advantages. My tradition of catching as many award-bait movies by the time the Oscars air was made substantially easier by the streaming model. Furthermore, the small screen helped level the playing field while giving us one of the most interesting collections of nominees in years. When I am at the theatre itself, the movie almost doesn't matter. Despite making do with what I had, I still spent a good chunk of my year mostly-inside wondering what my first movie back would be. Funny enough, I cannot quite remember whether Invisible Man, Sonic, or Call of the Wild was my last experience prior to the sudden departure from the norm. After all, I never went a month without a movie theatre after 31 years on earth, and I didn't intend on starting such an unthinkable trend at 32
The answer ended up being In The Heights at another favorite theatre, Lighthouse 4 Cinema in Pacific Grove, CA. I was many miles from my home turf, but had seen enough movies there to feel right at home. From the second I took my first sip of Diet Coke and chomped down on my non-diet popcorn, a major part of my heart and soul was back. Dramatic? Sure, but that should not surprise anyone who knows my average viewing habits. Devoid of context, In the Heights was an solid viewing experience to see on the big screen. I didn't like it as much at home, but the giant dance numbers were perfect ways to remind me most of what it was I missed. The movie didn't hold up all that well on my home rewatch, but for a musical-loving theatre-goer like myself, it was all I needed to feel like I was back to normal. I missed the movies, sure. But the experience is what I didn't realize was so special.
Quarantine was a complicated time to be an introvert. My small social circle and natural home-body streak meant that it didn't change much except my agency to go outside. I was fine eating out, going to the store with my mask, and doing my part to keep the disaster outside at bay. What I missed most, however, was my home away from home. The theatre — any theatre — be it my local State theatre, Lighthouse, or a nearby AMC or Regal Cinemas. Locked in a room with a dozen or so strangers, most of whom were my parents' age or older, my only concern besides Miranda's suboptimal vocals was when the proper time to use bathroom was. Despite my effort, it never ends up syncing up with my need for my free refills. For those curious, Marc Anthony's brief cameo seemed to be the right call on my second viewing.
Two days after In the Heights, I was back at Lighthouse for The Quiet Place 2. If the first was a testament to my love of the movie-going experience, the second was a show of all the charming frustrations I also missed. I had to laugh when the most silent parts of the movie were unintentionally accompanied by the just-south-of-in-tune singing of Lin Manuel Miranda next door. Everything came full circle. I was home. I've been back to my home theatre for another Purge movie, saw a private screening of F9: The Fast Saga, and even got to see the likeliest candidate for this universe's Loki variant, Nicolas Cage, give a refreshingly subdued, Oscarworthy turn in Pig. Long story short, cinema, both good and bad, is back.
I knew I missed going to watch movies, but I didn't realize how much I missed the theatre as a cultural institution. A strangely social antisocial hybrid, I forgot how much I enjoyed shooting the breeze with my favorite friends, the ones you meet in the concession line only to never talk to them again. I missed my routine of looking at my phone while trailers for movies I was already sold on played while tuning in when Old or Flee, or other eye-catching trailers brought me back to the big-screen. The age-old tradition of the loudest person also being the one who enters 20 minutes late as though the sitcom audience of their mind broke into standing applause at the sight of their favorite character returning to their natural habitat. I missed the good of going to movies, but this made me realize that I also missed the bad.
Theatres have always been my place of zen, whether with a group of people or catching special late-night screenings of Mamma Mia: Here We Go Again in a theatre where the only other people are Meryl Streep, Cher, and the occasional underpaid employee, too. I prefer to get there 15 minutes early, check in with the world outside, and give initial thoughts before I go dark at the first company logo. Do I actually like annoying teenagers playing community theatre MST3K behind me while I'm trying to immerse myself in Space Jam 2's cinematic lore? Not really, but I once again have the opportunity to ponder all my angriest thoughts from the safety of a padded seat.
Despite my wishes to the contrary, society isn't back. All of the same events that kept us out of the theatre for as long as they did are still there in a brand-new form. While I make a point not to ignore the greater issues, however, it's uncomfortably comforting to have some social norms return. Few unspoken bonds hit like communal entertainment. At its best, a fully-immersed crowd can be as much a part of a movie as an action-or-music-filled set-piece. At its worse, it's a frustrating look inside the mind of society's rudest souls. The uncertainty of which type of movie that you are about to see? Also part of the fun.
Are theatres perfect? Absolutely not. Every time I go I have to stifle my judgment of those who can't be bothered to throw away their trash. There's nothing worse than paying money expecting a good time only to have JJ Abrams give the middle finger to me, directly, with The Rise of Skywalker. Movies are back, at least for now, and while they are, it's just good to walk to the closest late show, ponder the movie on a 1 AM journey home, and seek comfort in the knowledge that, if all goes well, I can do it all again the next day.
Tell us what's wrong with this post? How could we improve it? :)
Let us improve this post!