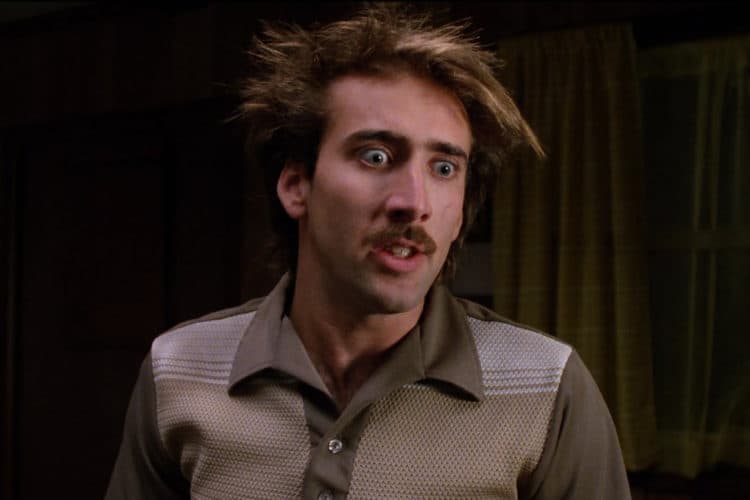 Nicolas Cage and Pedro Pascal, together in a movie about a superfan of Cage's that tricks him into attending his birthday party to deliver a script that he thinks Cage would be perfect for. What could go wrong? The story thus far is that Nic Cage will be playing himself and will have a few interesting quirks that are bound to interest a lot of fans since they might appear as natural movements and tics that the actor is known for. The whole idea of this movie is something that sounds pretty close to Cage's real life since anyone that's been keeping track has realized that Cage has spent pretty much everything he's had in the past decade or two and has had to work constantly to pay back the government and keep himself afloat. At one point it sounded as though one of the only things he still had was a burial site in New Orleans, which couldn't be taken from him it sounds like. But throughout the last several years he's been working pretty steadily and has been making his way back up the ladder as one movie after another has come out, showing Cage trying to work his way back to prominence even as several of them have been direct to video attempts that haven't done much. There have been a few that have gained a pretty good deal of attention from some folks, but overall he's been working steadily just to keep himself afloat.
While this movie is just one more in the long line of movies that Cage has been making it could be something interesting since it takes the whole superfan angle to a disturbing level that even John Travolta's failed movie, The Fanatic, didn't achieve. Plus, the idea that Pascal will be playing a billionaire drug lord that's holding someone hostage and brings Cage's wife and daughter to the party is bound to make it even more intense since it ups the ante and makes it appear that Cage might have to do more than just talk to his 90s self from time to time as he's said to do in the movie and might have to channel some of his far tougher and slightly more insane characters in order to find a way out of the situation and get his wife and daughter to safety. It's the kind of story that, just listening to a brief description, might make some people groan and others get a little excited since it does sound like something that's been done before, but not so overdone that it can't be brought back in some way with the right actors that can bring a bit of a kick to it. Pascal and Cage have both been experiencing a bit of a surge in their careers as of late, as Cage really hasn't stopped for a while, and Pascal has been enjoying the fame that came from The Mandalorian, which will hopefully be starting back up in the next month.
In the meantime, this movie, titled The Unbearable Weight of Massive Talent, should start filming this fall if everything goes well. The title is a bit presumptuous to be certain since it definitely implies the idea that having so much acting talent is something of a burden to those that have it. Let's be honest here, Cage is a legend in his own right, but the idea of such a title is kind of laughable since not only is it a mouthful, but it's a way for many critics and fans to already consider panning the movie before it's even released. It's not too hard to think that it would be fair to watch it first and then make a determination as to whether it earns its title or if it's grandstanding in a way that it just can't match in reality. Again though, it's probably best to wait until the movie comes out and then start to judge based on what's seen. Both actors are fully capable of putting together a performance that's convincing and can entertain the masses in a number of ways, as Cage has shown throughout the years and Pascal has been doing in recent times. From Game of Thrones to the Kingsmen sequel, Pascal has been nothing but great since he knows how to fit into each role he takes on in order to make it as good as it needs to be. Nicolas Cage is just as great, but his somewhat manic behavior is usually present in just about anything he does, meaning that he tends to need specific roles at times to really allow him to bring his A-game. He can diversify of course, but in this instance, it does feel as though we'll be seeing his crazier side, maybe. We'll have to wait and see.