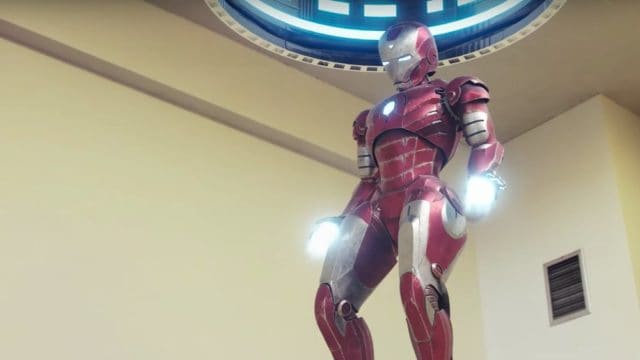 Forget about Tony Stark. The name Riri Williams should now become synonymous with Iron Man. At least that's what a group of MIT students are beginning to show with their new short film called "Not All Heroes Wear Capes – But Some Carry Tubes." As part of a promotion for admissions department at MIT, students created this awesome homemade video to inspire future MIT student to become brave, take chances, and be creative. Technically it's to let potential future students know when the university's admissions decisions would be released but I don't like paying attention to small details.
In the film, we see a young genius student at MIT named Riri Williams. The film centers on her life at MIT as she develops her own suit of armor that she wears when she becomes the Invincible Ironheart. As Riri says so beautifully, "My whole life has been…people telling me what I can't do. Now I'm doing it."
For all you aspiring Iron Man Suit creators out there, this video should encourage you to work hard, follow your dreams, and do whatever you have to do to get into MIT. That or you can just sit back and marvel at the talent of MIT student filmmakers. The choice is yours.