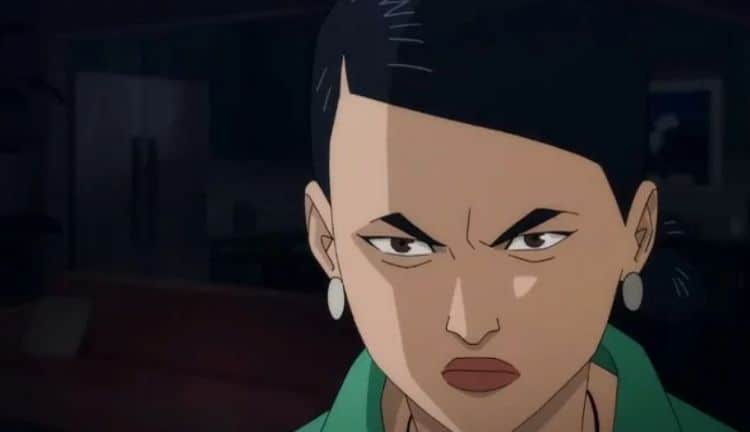 When most people think of Sandra Oh's acting career, her live-action credits are probably the first to come to mind. After all, she made a name for herself on shows like Grey's Anatomy and Killing Eve. What many don't realize, however, is that her acting skills extend far beyond what she's shown on the screen. Sandra Oh is also a very talented voice actress and she has worked on some very impressive projects. While some might think that voice acting is as simple as reading lines off of a page, that simply isn't the case. Building a solid reputation as a voice actor requires lots of hard work and talent and Sandra Oh has proven time and time again that she doesn't have a shortage of either. Keep reading to learn more about Sandra Oh's voice acting career.
Sandra's Voice Acting Journey
There are plenty of actors who began their careers in the entertainment industry doing voice work, but Sandra Oh isn't one of them. She fell in love with acting when she was only a teenager, but the early part of her career was spent focusing solely on live-action work. Unfortunately, we weren't able to find any details on what inspired her to get into voice acting, but we do know that it's something she's enjoyed doing for quite some time.
She made her first on-screen appearance in 1989 in a TV series called Denim Blues. However, her first voice acting role didn't come for another decade. Her first voice credit was in an episode of an animated TV series for kids called Happily Ever After: Fairy Tales for Every Child. While some may have expected her to put voice acting on the backburner once her on-screen career really started to take off, Sandra always found a way to balance both. Over the years, she has built a very impressive resume that includes a wide range of voice work. Some of her most noteworthy credits include The Proud Family, American Dragon: Jake Long, and American Dad!
Most recently, Sandra has been getting a lot of attention for her role in the new Pixar movie Turning Red. Sandra is the voice of Ming Lee, the main character's mother. The movie is the first Pixar film to be solely directed by a woman and the second to feature a main character who is Asian. This is something that Sandra is extremely proud to be a part of. When asked about the importance of the film for Asian representation, Sandra told Looper,
"I've spent my entire career to bring truth and perspective, mostly truthfully, in a creative way. That is the base point for me — encouraging the next generation to have space for their voice and storytelling. It was really, really great. Domee Shi, who is our director, she is a millennial. She's a Chinese-Canadian. Julia Cho, who's our co-writer, and then Lindsey Collins, all these women's perspectives, and Asian perspectives, finally having a space … This movie is a first on a lot of levels. To have an entire Pixar film focused on the inner life of a 13-year-old Chinese-Canadian girl, for me, it's extremely satisfying this deep into my career, to be a part of that"
What's Next for Sandra's Voice Acting Career
At the moment, Sandra appears to be pretty busy when on-screen work, but that doesn't mean that she is leaving voice acting behind. In addition to her work on the animated TV series Invincible which is set to carry over into 2023, Sandra also has another voice project in the works.
She will be the voice of a character named Mistral in an upcoming film called The Tiger's Apprentice which is set to be released in 2023. According to the movie's description on IMDB, "The story centers on a normal boy, Tom, who gets drawn into this world against his wishes when his eccentric grandmother who he lives with in San Francisco's Chinatown turns out to be the guardian of the phoenix egg. When his grandmother perishes in battle and is spirited away in a ghost cart, Tom must apprentice with an unlikely mentor – a tiger, Mr. Hu – to learn ancient magic and become the egg's new protector. They team with an unlikely band of exotic creatures, each representing a different sign of the Chinese zodiac, who can morph into human form while retaining their innate animal characteristics." Thanks to her versatility, Sandra has been able to reach a wide range of people and her fans will be happy to know that she's nowhere near finished.