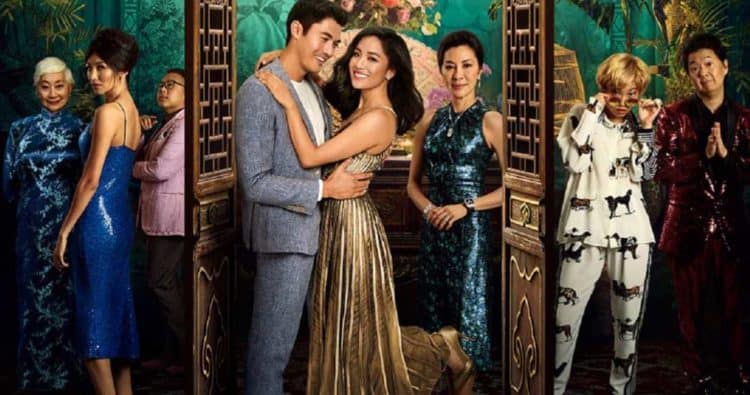 Gender and racial representation are being celebrated in Hollywood more than ever. This is a groundbreaking achievement, and has given way to more diverse films and roles. We finally see much-deserving actors of color portray a wider range of characters, while promoting their culture and heritage at the same time. It's a joyous moment in cinematic history, and one that must not go unnoticed. Asian actors have been at the forefront of this change in Hollywood. For one, the massive Korean Wave has swept the industry by storm, and continues to do one hit after another. There is still a lot to look forward to, and we're in it for the long haul. Here are five actresses who are a good representation of their Asian heritage:
5. Sandra Oh
The Canadian-American actress of Korean descent is best known for her role as Dr. Cristina Yang in the hit medical drama series, Grey's Anatomy. Oh was a mainstay in the show until her departure in season 10, much to the dismay of numerous fans all over the world. She currently stars in the Netflix comedy drama series, The Chair, in which she portrays Professor Ji-Yoon Kim, the newly appointed chair of the English department of a prestigious university. Apart from her acting accolades, Oh has broken barriers by being the first actress of Asian descent to host the Golden Globe Awards, host Saturday Night Live, and win an Emmy for Outstanding Lead Actress in a Drama Series. She has also been known to be an advocate for racial equality. She strongly voiced her support to the Asian community when she gave a passionate speech at a "Stop Asian Hate" rally in Pittsburgh, Pennsylvania following the heartbreaking shooting spree in Atlanta, Georgia where in six Asian women were killed. Oh puts her influence to good use, as she continues to voice out her support to her fellow Asian peers.
4. Awkwafina
It would be impossible not to notice Awkwafina when she enters a room. The American actress of Chinese-Korean descent is known for both her acting chops and rapping skills. She rose to fame in 2012 after releasing a catchy rap song on YouTube. She has gone on to star in blockbuster films, such as Ocean's 8, Crazy Rich Asians, Shang-Chi and the Legend of the Ten Rings. She continues to be the co-creator, writer, and producer of the Comedy Central series, Awkwafina Is Nora from Queens, in which she stars as a fictionalized version of herself. There's no slowing down Awkwafina. She continues to elevate her career, and find ways to be relevant. She also partakes in social issues, like the "Time's Up" movement, which was started by Hollywood celebrities fighting against sexual harassment. Awkwafina also continues to be a vocal advocate for more female directors in the industry, as well as the need to stop stereotyping Asians in media.
3. Michelle Yeoh
When the world of martial arts is mentioned, it's hard not to think about Michelle Yeoh. The Malaysian actress is best known for her action-packed roles in critically acclaimed action films, such as Tomorrow Never Dies and Crouching Tiger, Hidden Dragon. She defies aging by continuing to star in roles that are physically demanding, and has gone on to be one of the greatest action heroines of all time. Yeoh rose to fame during a time when the action film space was generally dominated by male actors. She had to fight for her rights, and prove that she had the talent and abilities to make a mark in the industry. She serves as an inspiration for young actresses to dream big, and to put in the hard work in order to land a shot at fame. She's one tough cookie onscreen, and an even more admirable one offscreen.
2. Lucy Liu
Who could forget one of Charlie's most memorable Angels? Liu rose to fame in the early 2000's by portraying the role of Alex Munday, in two Charlie's Angels films. The American actress of Chinese descent has cemented in mark in Hollywood by starring in diverse series and films. She is also known for her portrayals in the crime drama series, Elementary, and in action films like Shanghai Noon and Kill Bill: Volume 1. Liu is an artist in her own right. Apart from acting, she has also dabbled with directing and the visual arts. She has been working under her Chinese name, Yu Ling, and has showcased her various artworks in several art galleries already. Liu is also a philanthropist and advocate for human rights, same-sex marriage, and multidimensional familial structures after being a single parent by choice via surrogacy. She puts her talents to good use, and goes on to pursue for relevant causes.
1. Gemma Chan
The British Asian head-turner is known for being a model and actress. One of her breakthrough projects is the hit romantic comedy, Crazy Rich Asians. Her portrayal of the wealthy heiress, Astrid Leong-Teo in the film made waves in the industry, and opened more doors for Chan, who has since starred in huge film projects. She is now being recognized as a promising actress, and has appeared in blockbuster films, such as the historical drama Mary Queen of Scots, as well as a couple of Marvel Cinematic Universe (MCU) films, like Captain Marvel and Eternals. Juggling back-to-back roles are not an easy feat, and Chan is able to handled it like a pro. Chan has also been actively fighting against domestic violence, and is supporting refugees from different parts of the world. She is currently a celebrity ambassador for UNICEF UK. Chan may have had her big break later in her career, but she just goes to show that good things take time, and that she is definitely worth the wait.
Tell us what's wrong with this post? How could we improve it? :)
Let us improve this post!