Focus Features is a renowned film studio that was formed in 2002. The studio was a result of a merger between October Films and Gramercy Pictures. Since its inception, Focus Features has released a diverse range of films that span across various genres including drama, comedy and thriller.
The film studio has been noted for producing movies that have gone on to win several prestigious awards, including the Academy Awards. With a reputation for taking on riskier projects, Focus Features has become synonymous with creating powerful, thought-provoking films that push the boundaries of what is possible in the world of cinema. So, let's take a comprehensive look into the top 20 Focus Features movies.
20. Eastern Promises (2007)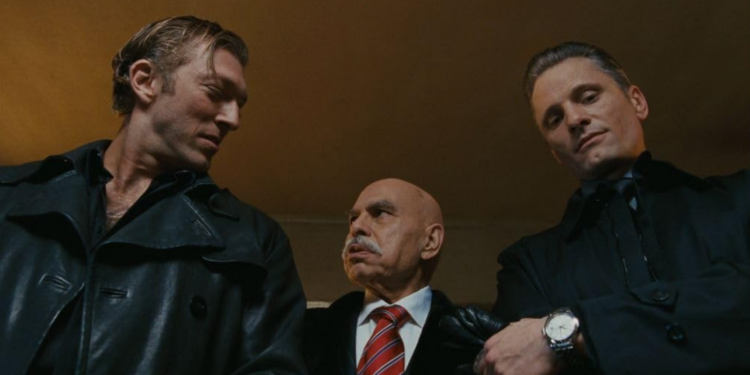 Eastern Promises is a crime thriller from visionary filmmaker, David Cronenberg. After stepping away from body horror, the genre he had become most renowned for, Cronenberg took the helm of the crime drama, A History of Violence, in 2005. The film was a shift in direction for Cronenberg and he received heaps of critical acclaim. Two years later, he returned to the crime drama with Eastern Promises, a dark tale of a woman's search for the truth who enlists a criminal enforcer to help her solve a disturbing mystery that has hung over her for decades. The film's success saw its lead star Viggo Mortensen receive an Oscar nomination in 2008.
19. Tinker Tailor Soldier Spy (2011)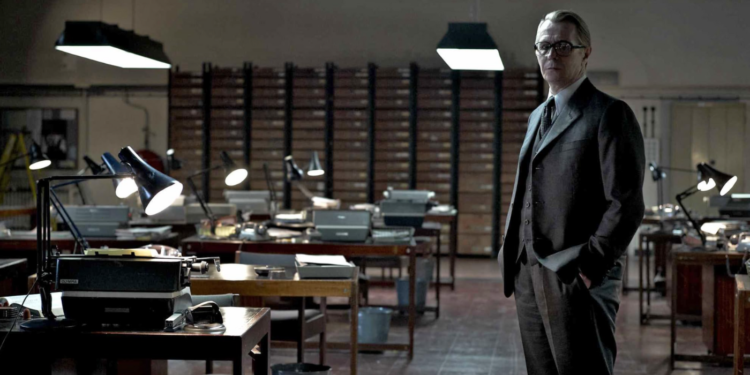 Tinker Tailor Soldier Spy is a spy thriller film from Tomas Alfredson and based on John le Carré's novel of the same name. The movie's plot follows George Smiley, a retired intelligence officer, who is brought back to the world of espionage to uncover a Soviet spy operating within MI6. The star-studded cast includes Gary Oldman, Colin Firth, Tom Hardy, and John Hurt, among others. The film earned critical acclaim for its nuanced performance by Oldman, as well as its expertly crafted suspenseful storyline. It received three Academy Award nominations in 2012 for Best Actor (Gary Oldman), Best Adapted Screenplay, and Best Original Score.
18. Atomic Blonde (2017)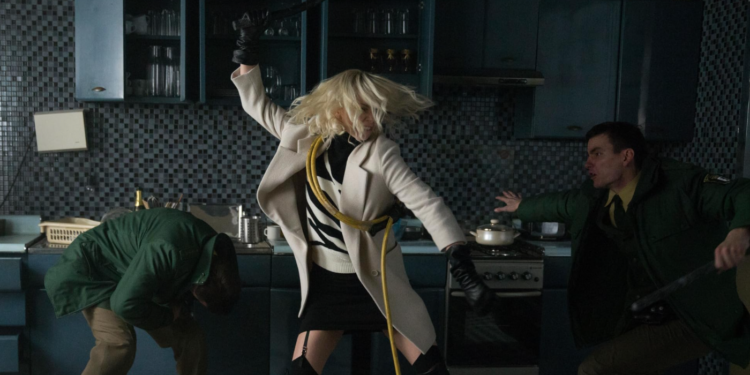 Atomic Blonde is a captivating action thriller that showcases the incredible talents of Oscar-winning actress, Charlize Theron. This Focus Features movie represents a career shift for Theron, who took on the challenging role of a fierce spy. Strong, intelligent, and unapologetic, Theron reinvented herself as a formidable action star, performing many of the demanding and complex stunts herself.
17. The Place Beyond the Pines (2012)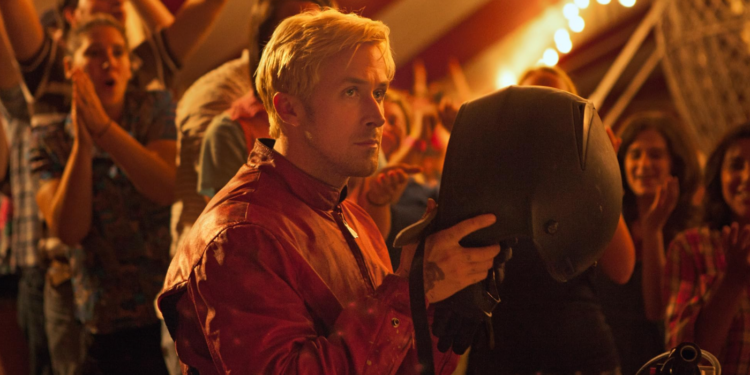 The Place Beyond the Pines is a captivating underground indie gem that offers viewers a unique and intricate plot, which weaves together the lives of three generations of characters. Expertly directed by Derek Cianfrance, this film stands out for its seamless intertwining of narratives, each one building towards a shocking and emotional conclusion. Starring Ryan Gosling, Bradley Cooper, and Eva Mendes, The Place Beyond the Pines is a perfect example of cinematic storytelling at its finest degree.
16. Darkest Hour (2017)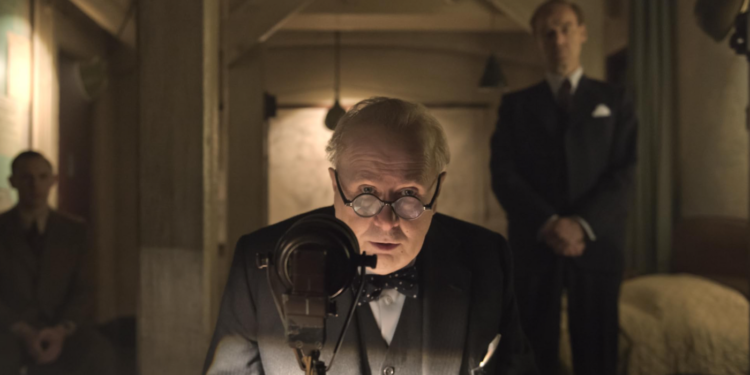 Darkest Hour is a biopic that portrays Winston Churchill's rise to the position of Prime Minister of the United Kingdom and his leadership during the early days of World War II. It features stunning performances by actors such as Gary Oldman, who won an Academy Award for his portrayal of Churchill. The film follows Churchill's journey as he navigates the political landscape and tries to rally the nation in the face of the imminent threat posed by Nazi Germany. Darkest Hour is a gripping and emotive film that captures the essence of the man who, against all odds, led Britain to victory in the Second World War.
15. The Northman (2022)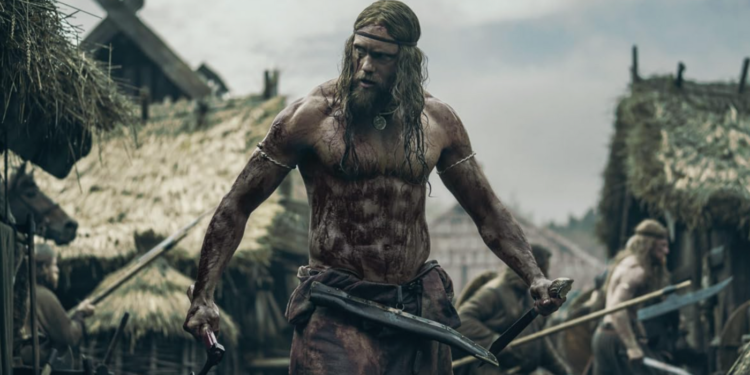 The Northman is Robert Eggers' much-anticipated follow-up to his highly acclaimed visionary masterpiece, The Lighthouse. This epic Viking saga is set in Iceland during the 10th century and follows the story of a young Viking prince seeking revenge for his father's murder. With an impressive ensemble cast including Alexander Skarsgård, Anya Taylor-Joy, Nicole Kidman, and Willem Dafoe, Eggers delivers another visually striking and suspenseful cinematic experience that captivates through its intense battle scenes and stunning cinematography.
14. BlacKkKlansman (2018)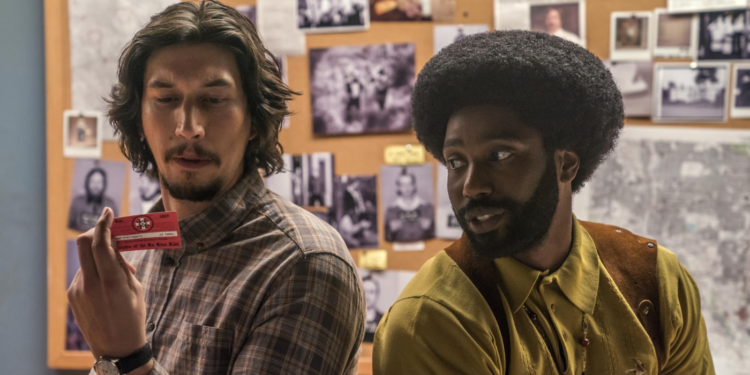 BlacKkKlansman is a 2018 biographical crime film from Spike Lee. The movie follows the real-life story of Ron Stallworth, an African-American police officer who infiltrates the Ku Klux Klan in the 1970s. Stallworth is played by John David Washington, the son of iconic actor, Denzel Washington. John delivered an outstanding performance and marked his name as a rising talent in Hollywood. Furthermore, the movie received critical acclaim for its powerful storytelling and themes of racism and police brutality, earning six Academy Award nominations and a win for Best Adapted Screenplay.
13. Brian and Charles (2022)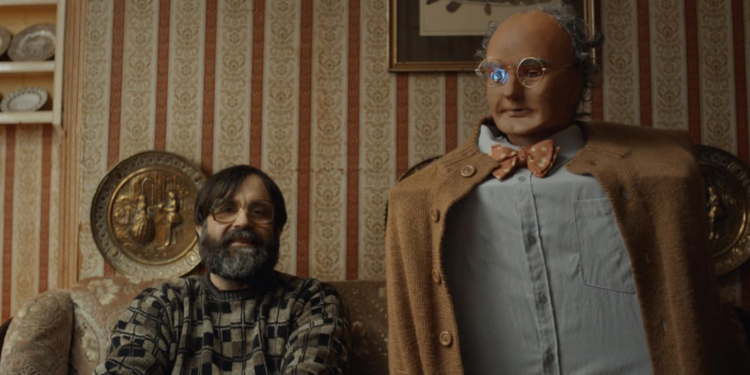 Brian and Charles is a heartwarming film that follows the life of Brian (David Earl), a calm and introverted mailman, and his robotic but lovable colleague, Charles. The film beautifully blends drama and comedy to tell a touching story that explores themes of love, friendship, and the struggles of adapting to a rapidly changing world. David Earl shines in a dramatic rendition that proves he is much more than a wacky sidekick of famed comedian, Ricky Gervais.
12. Last Night in Soho (2021)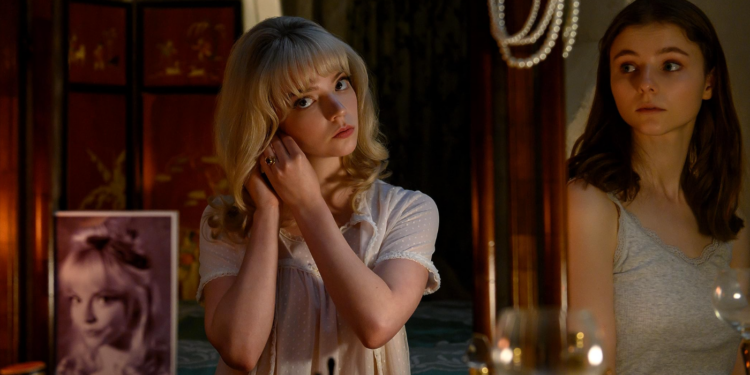 Edgar Wright's Last Night in Soho showcases a unique cinematic experience unlike his previous comedic projects. It marks a tonal shift for Wright, as he departs from the comedic satire genre he is renowned for and instead delivers a dramatic and thought-provoking period thriller. The film follows a young aspiring fashion designer who mysteriously travels back in time to 1960s London. However, despite her adoration for the time period, she soon becomes entangled in a dark and dangerous world that she desperately wants to escape. Wright seamlessly blends the past and present, delivering a visual experience that explores themes of trauma, loss, and identity.
11. Mallrats (1995)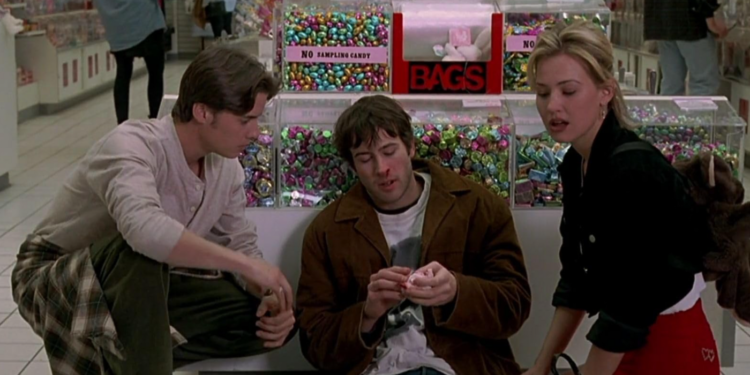 Mallrats was writer-director Kevin Smith's second film, released in 1995. The film was a follow-up to his critically acclaimed debut, Clerks. However, this time around, with a larger budget, Smith was able to deliver another dialogue-heavy comedy about a group of slacker friends who spend a day at the mall. The film was met with mixed reviews upon release but has since gained a cult following. Mallrats features a star-studded cast including Jason Lee, Ben Affleck, and Stan Lee in a cameo. The film showcases Smith's signature humor and pop culture references, solidifying his status as a distinctive voice in independent cinema.
10. The Outfit (2022)
The Outfit is a slow burning crime drama that echoes similarities of the work of Quentin Tarantino, thanks to its stage play feel and themes of betrayal and paranoia. The plot follows Leonard (Mark Rylance), an expert cutter who squares off against a group of criminals during a long night in Chicago. Rylance delivers an immersive rendition that saw him receive training in tailoring techniques by the famous Huntsman tailors on Savile Row to prepare for the role.
9. Hot Fuzz (2007)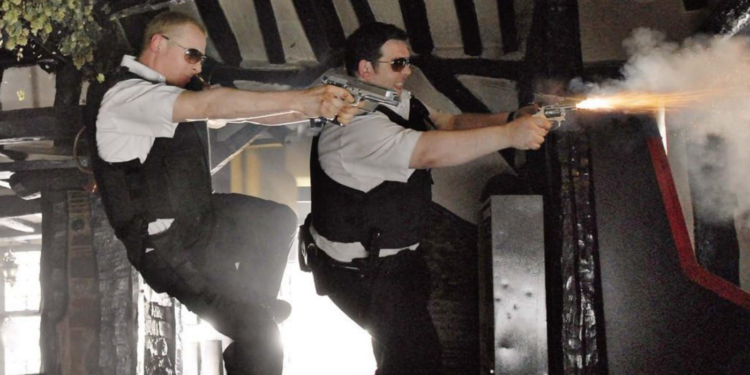 After the glaring success of his first feature film, Shaun of the Dead, Edgar Wright shifted from horror to action for his second movie, Hot Fuzz. The film follows Nicholas Angel (Simon Pegg), a hard-as-nails, by-the-book London cop who is transferred to the English countryside, in particular, the seemingly boring village of Sandford. However, the village doesn't turn out to be as boring as he initially thought when a series of murders start to plague the sleepy village. As he sets out to discover the truth, Angel is assisted by his dim-witted partner, Danny (Nick Frost). Edgar Wright built upon his unique cinematic world with Hot Fuzz, upping the ante with satirical action scenes that still manage to hold their own weight, standing tall and proud against full-fledged action movies.
8. Being John Malkovich (1999)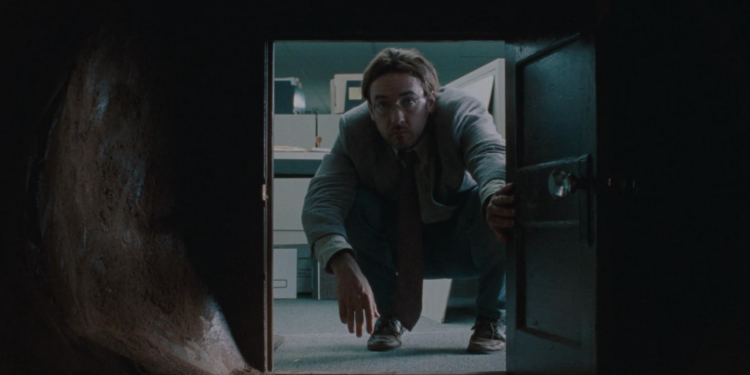 Being John Malkovich is a surreal and mind-bending Focus Features movie that delves into the subconscious with a unique and thought-provoking concept. The film follows the story of a puppeteer, Craig (John Cusack), who discovers a portal that leads into the mind of the actor, John Malkovich. This sets off a series of bizarre and increasingly absurd events as more and more people become obsessed with experiencing life through Malkovich's eyes. Directed by Spike Jonze and written by Charlie Kaufman, Being John Malkovich is an inventive and captivating film that explores themes of identity, longing, and the human condition with a darkly comedic twist.
7. The Big Lebowski (1998)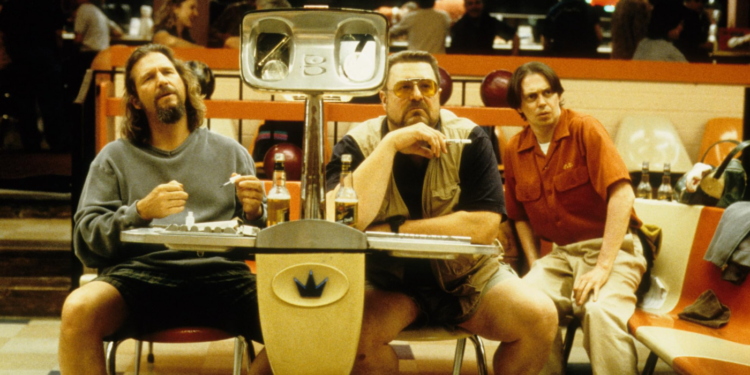 The Big Lebowski, directed by Joel and Ethan Coen, is a brilliant example of a film that stands out for its understated and subtle plot. It is really a character study in the form of a buddy film that follows its lead character, The Dude, played by Jeff Bridges, and his oddball friend Walter, played by John Goodman, as they tumble through a series of absurd events that involve mistaken identity, kidnapping, and a provocative rug that is at the center of everything. What sets The Big Lebowski apart is the way its unique approach to storytelling celebrates its central characters and revels in dialogue that is both hilarious and deadpan. The film quickly became a cult classic, appreciated by both critics and fans alike, and is now regarded as one of the Coen Brothers' most iconic movies.
6. Lost in Translation (2003)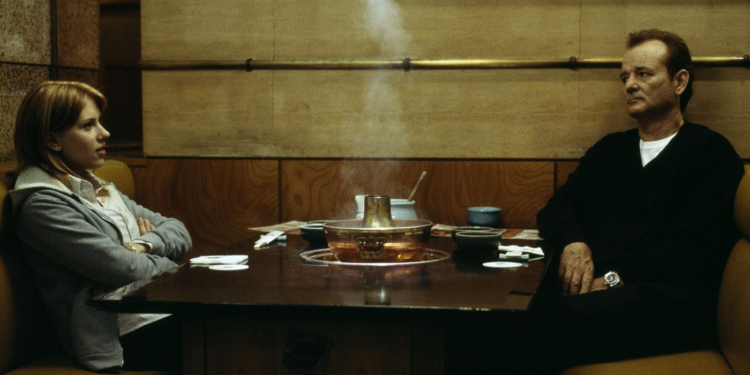 Lost in Translation is a character-driven Focus Features movie about a faded movie star, Bob Harris (Bill Murray), who travels to Tokyo for a lucrative endorsement deal. While struggling to adjust to the city's overwhelming culture shock and language barrier, he meets Charlotte (Scarlett Johansson), a young woman who is also dealing with her own sense of dislocation as a recent college graduate. Together, they form an unlikely connection and embark on a soulful, platonic adventure that captures the loneliness and alienation of modern life. Murray and Johansson's nuanced performances effortlessly carry the film's simple plot, creating a funny, poignant, and introspective masterpiece.
5. Shaun of the Dead (2004)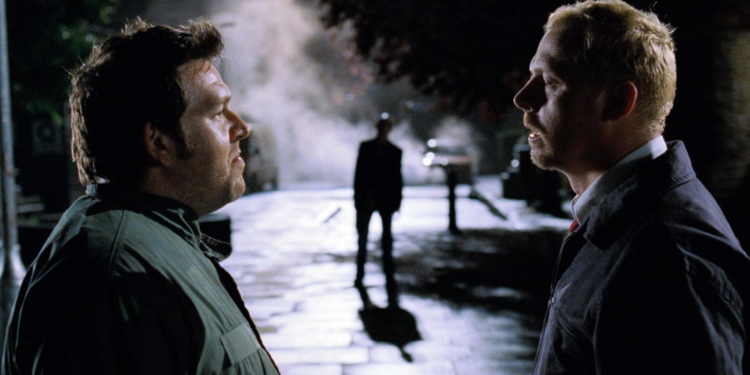 Shaun of the Dead, directed by Edgar Wright, is a British horror-comedy that follows Shaun (Simon Pegg), an unambitious Londoner who wakes up one day to find that a zombie apocalypse has taken over the city. This film marked Wright's directorial debut on the big screen, after gaining popularity in the United Kingdom with the offbeat television series, Spaced. Shaun of the Dead has become a cult classic and continues to attract new audiences, thanks to its presence on various streaming platforms. The film's unique blend of humor, horror, and heart has solidified its place in pop culture as one of the most beloved zombie films ever made.
4. The Pianist (2002)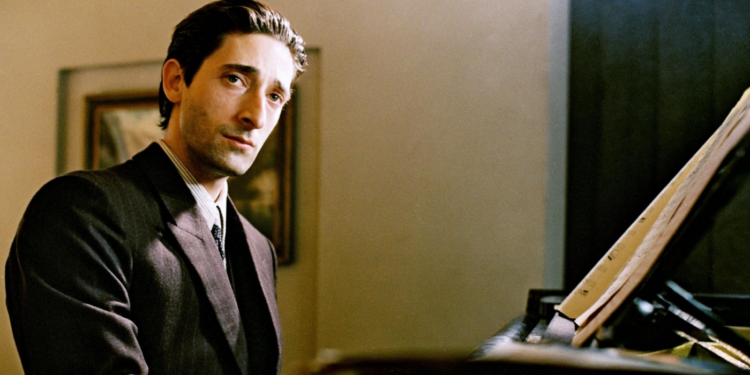 The Pianist is a deeply moving and poignant classic film that tells the true story of Władysław Szpilman, a Polish-Jewish pianist who survived the Holocaust. The film depicts the horrors of the Warsaw ghetto and Szpilman's journey to escape and survive during World War II. Directed by Roman Polanski, the film received critical acclaim and was a major success at the 2003 Academy Awards, winning three Oscars including Best Actor for Adrien Brody, who gave a remarkable performance as Szpilman. The Pianist remains a powerful and unforgettable testament to the human spirit and the endurance of one man in the face of unimaginable tragedy.
3. Dallas Buyers Club (2013)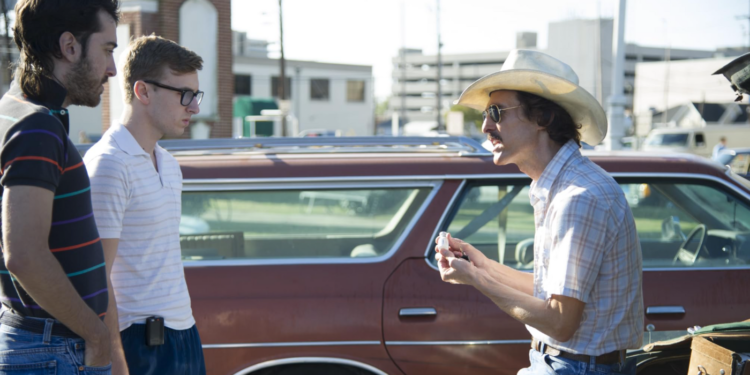 Dallas Buyers Club is a Focus Features movie based on a true story that centers around a rodeo cowboy and electrician named Ron Woodroof. Ron is diagnosed with AIDS in the mid-1980s and discovers a lack of effective treatments available in the United States due to the FDA's slow approval process. He finds a way to obtain non-FDA-approved drugs in Mexico and begins smuggling them into the US to distribute to others with AIDS. The film tells Ron's story and the struggles he faced personally and legally. Both of the film's lead actors, Matthew McConaughey and Jared Leto, won Academy Awards for their performances. Both renowned method actors underwent drastic weight loss to portray their roles accurately and authentically.
2. Eternal Sunshine of the Spotless Mind (2004)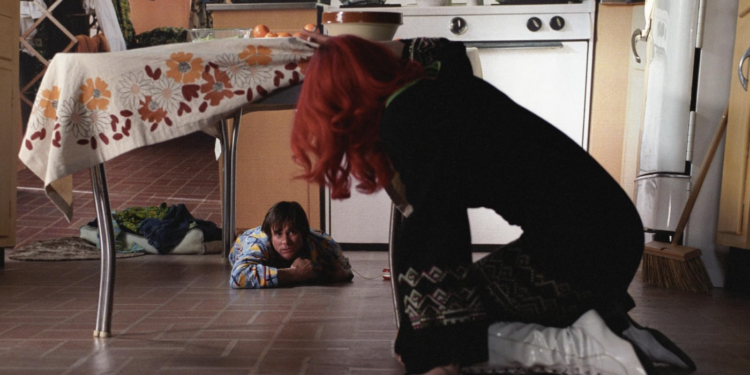 Eternal Sunshine of the Spotless Mind is a science-fiction romantic drama from director Michel Gondry and writer Charlie Kaufman. The film follows the lives of two former lovers, Joel and Clementine (Jim Carrey and Kate Winslet), who undergo a procedure to erase each other from their memories. The narrative is presented through a series of non-linear flashbacks, as Joel tries to fight the process and keep his memories of Clementine intact. The film deeply explores themes of love, heartbreak, and the complexities of memory with a unique and unprecedented approach. It has received heaps of critical acclaim and is considered to be one of the most thought-provoking films of the early 21st century.
1. In Bruges (2008)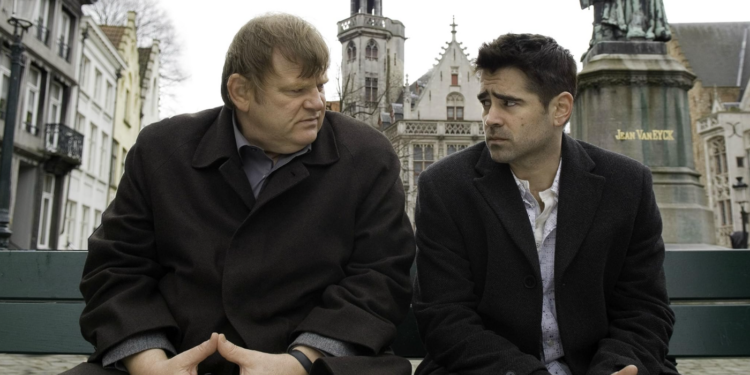 After showcasing himself as one of the finest playwrights in history, Martin McDonagh branched out to cinema in 2008 with In Bruges. The film follows two Irish hitmen, Ken (Brendan Gleeson) and Ray (Colin Farrell), who operate out of London. However, when a job goes terribly wrong, they are sent to the quaint Belgian town of Bruges to lay low. While they await their next orders, the two criminals immerse themselves into the town of Bruges in various ways. Ken soaks in the sights and cultural aspects, while Ray wallows in self pity and alcoholism. As the two come to grips with their sins, they soon start to question why they have been outcast.
In Bruges marked the start of a string of successful, critically acclaimed films for Martin McDonagh. While his latest efforts have continued to excel, In Bruges remains a timeless classic and one of the standout filmmaking debuts in cinema history. Additionally, the massive success of the film has increased travel to Bruges, which saw a surge in tourists after the film hit theaters. In fact, in 2019, a Bruges resident told The Guardian that the town is "getting like Disneyland."
Tell us what's wrong with this post? How could we improve it? :)
Let us improve this post!