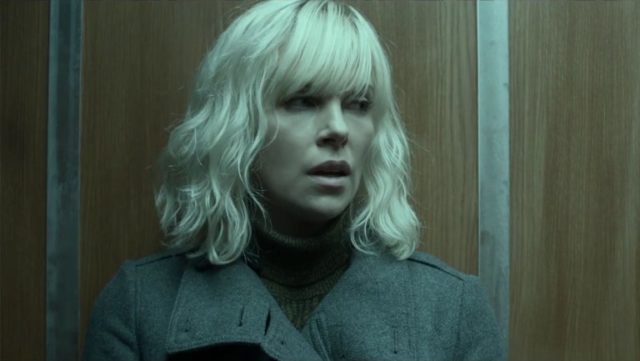 Scarlett Johansson may be one of the toughest female action stars out there right now but don't tell Charlize Theron that. Theron gives Ghost in the Shell a run for its money with the new red band trailer for Atomic Blonde. I mean I thought she was tough in all those Christian Dior commercials. This puts those to shame. For those of you who aren't familiar with this new movie:
The film takes place in Berlin, 1989, on the eve of the collapse of the Berlin Wall and the shifting of superpower alliances. Lorraine Broughton, a top-level spy for MI6, is dispatched to Berlin to take down a ruthless espionage ring that has just killed an undercover agent for reasons unknown. She is ordered to cooperate with Berlin station chief David Percival (James McAvoy), and the two form an uneasy alliance, unleashing their full arsenal of skills in pursuing a threat that jeopardizes the West's entire intelligence operation.
Not that this is anything like The Bourne Identity but I feel like given it takes place in Europe and there's a spy who is a one woman wrecking crew, eh wait, yeah it's kind of like The Bourne Identity. But who cares? I've never seen Theron this tough in a movie and that includes Mad Max so that's saying something.
Save