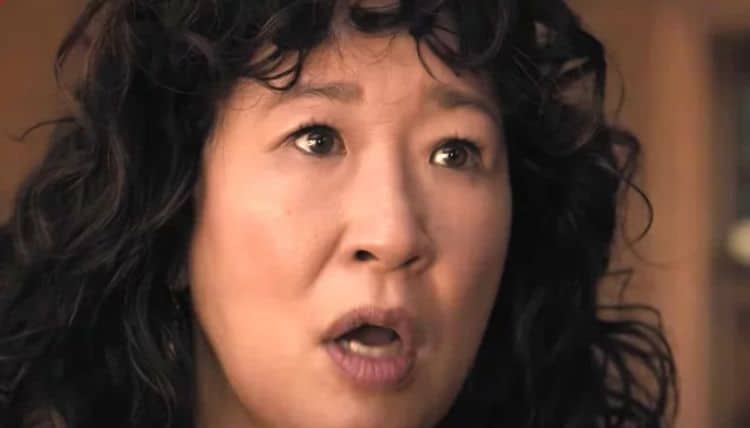 If you give a man a fish, he will eat for a day but if you teach a man to fish he will get caught up in the politics of higher education and be paying off his student loans for years to come– or so Netflix's new dramedy, The Chair, leads one to believe. This new six episode ride into the world of the almost Ivy League Pembrooke College's English Department was the brainchild of actor turned writer Amanda Peet. Peet began writing partially out of a fear of aging out the industry. Peet originally set out to write a romantic comedy for actor and writer Jay Duplass after working with him on the series Togetherness but could not stop thinking about the rich comedic playground of the clashing of generationally separated learned liberals. Peet gushed: "I loved this idea of having young idealists, then people whose idealism had softened, then older folks who once thought of themselves as progressive but are now just seen as part of the system, part of the white patriarchy. I thought that could be rich territory for a workplace comedy." So Peet said goodbye to her When Harry Met Sally vibes and instead started to think more The Office and Parks and Rec type thoughts. Peet's research would lead her to the perfect collaborator and co-writer.
Peet reached out to academic turned screen writer Annie Julia Wyman, who already had a pilot in development. Wyman soon went from a consultant role to a co-creator role. Wyman studied creative writing at Stanford and went on to get her master's and doctoral degrees in English at Harvard to wait out the recession. She was fresh out of the world that Peet was writing about and brought her real world experience to the partnership. "I didn't really know much about academia," Peet stated: "Especially the hierarchy: the different positions you can hold, the committees, the relationship between graduate students and professors, and nontenured professors and professors, and the precarity of graduate students." Wyman and Peet made the perfect co-creators. Peet's husband David Benioff, of Game of Thrones fame, and his frequent work partner D.B. Weiss would produce.
The Chair's basic premise revolves around the English Department of the fictional Pembrooke. Ji-Yoon Kim (Sandra Oh) is the first woman of color to be named Chair of Pembrooke's English Department. She simultaneously strives to balance the complexities of modern day higher education with all its politics while bringing it into the 21st century and maintaining her own private life. She struggles to connect with her strong willed adopted daughter Ju-Hee (Everly Carganilla) and navigate her possibly more than friendship with recently widowed English Professor Bill Dobson (Jay Duplass). She wants to be a champion for other women of color and fights to get Professor Yaz McKay (Nana Mensah) tenure. She wants to help Professor Joan Hambling (Holland Taylor) get a better office space. She does not want her older professor co-workers to be forced into early retirement. But every time Kim tries to tackles any of these real problems she is pulled away by scandal or trying to prove literature's relevance in today's world. Which brings up the question, can reading and literature help make the world a better place? How can one make the English department both equitable and relevant without being dismissive of the positive aspects of the past generations?
Why The Chair Falls Short
Overall, this show is successful in many ways but falls short in others. Because of it's dramedy nature, it does take a minute to get into the tone of the show. The show covers complex issues with no clear cut answers such as literature's relevancy in modern education that is focused on technology and STEM. It discusses race and identity. Ji-Yoon's adopted daughter Ju-Hee is of Mexican descent but is being raised by a Korean single mother and given a Korean name. Jo-Yoon does make the effort to give Ju-Hee Spanish lessons but fails to connect on a deep maternal level with her. The Chair tackles cancel culture and white male mediocrity. Bill Dobson makes an off color very politically incorrect joke about Nazis that goes viral. He definitely should not have done it but also should not be overly punished for it.
Unfortunately, he is used as a scapegoat when things get blown out of proportion and the university needs to save face. He is not up to his normal rockstar professor standards because he is grieving the loss of his wife. We never see him in his element but instead see him fighting to stay above water. The Chair also deals with celebrity's fascination in proving themselves in the academic world like James Franco. David Duchovny plays a heightened version of himself trying to use the university as a way to brush off his old PhD ambitions. With all these issues and an only six half hour long episodes, the lack of closure is a bit disconcerting. We never really get to deep dive into any one of these complex issues. The audience is left wanting more and not in a positive way.
Another way this show falls short is the complexity of some of the characters. The older professors besides Joan are not fully formed. They are more caricature with a lacking element of truth and humanity. The student's perspective is also glossed over. The show tries with the character of Dafna but missed the mark. The format of the show could have been changed to more episodes with longer run times to solve these problems.
The real reason to watch this show is the outstanding performance given by Sandra Oh. Oh's Jo-Yoon is messy, vulnerable, and funny. She struggles to be the voice of reason at work and then comes home and struggles as a mother. She struggles in her love life with her friend Bill, whom she both wants and knows if she goes there it will be complicated. And for all this struggle, the audience loves her. One can easily see ourselves in her trying to do the best to keep the wheels going on a broken down car one inherited and loves. Very little in life is straight forward and Jo-Yoon helps the audience be okay about that or at least not as alone.
Tell us what's wrong with this post? How could we improve it? :)
Let us improve this post!