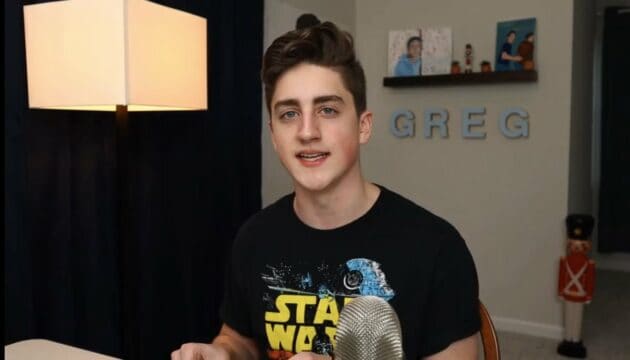 If you thought that posting things on the internet all day was nothing more than a waste of time, it's time for you to think again. Over the last decade, online content creation has become a very lucrative business, and Danny Gonzalez has taken full advantage. The well-known YouTuber has built a massive platform that includes millions of people from all over the world. He is famous for his comedic sketches and his frequent collaborations with fellow YouTuber, Drew Gooden. In addition to comedy, Danny has also branched into other areas and the possibilities for his future are looking endless. Continue reading to learn 10 things you didn't know about Danny Gonzalez.
1. He's A Chicago Native
Danny was born and raised in Chicago and he's very proud to be from the Windy City. Although most influencers eventually move to Los Angeles to access other opportunities in the entertainment industry, Danny is still living in Chicago and as far as we know he doesn't have any plans to move.
2. YouTube Isn't The Only Platform Where He Has A Huge Following
Most people are familiar with Danny for the content he posts on YouTube, but that isn't the only place where he's built a large following. He has more than a million followers on TikTok and his content has gotten more than 12 million likes. He also has almost 950,000 Instagram.
3. He Loves Giving Back To Others
Danny loves entertaining people, but that isn't the only thing he wants to use his platform for. He also wants to do what he can to give back to others. A few years ago, he gave one of his fans $70,000. Danny hopes to continue to be able to do major giveaways throughout the years.
4. He Enjoys Spending Time Outdoors
Just because Danny spends most of his time sitting in front of a camera doesn't mean that he doesn't like to get out and explore. When he isn't busy working, he loves to spend time outdoors and take in the beauty of his surroundings. He enjoys doing things like going hiking and hanging out by the water.
5. He Got His Start On Vine
When it comes to content creation, Danny isn't new to it – he's true to it. He got his start on a platform called Vine which allowed users to make six-second video clips. Vine was responsible for launching lots of people's online careers. Unfortunately, the platform was shut down in 2017.
6. He Studied Computer Science
There are lots of social media stars who decide to completely forego the traditional path and focus all of their energy on creating content. However, Danny took a bit of a different approach. Danny attended the Georgia Institute of Technology where he earned a bachelor's degree in computer science.
7. He's A Musician
Danny is truly a man of many talents, and that's something he's very excited about sharing with the world. In 2016, he started releasing comedic songs and he has since released an EP. According to The Net Line, Danny said, "I like releasing songs right when I'm done with them that way it feels more fresh when I release it and I'm still excited about it. Maybe in the future I'll try to put some more songs together to release at once but I think I want to define more of a style of my own and work on it before I put together a big project".
8. He's Been Nominated For Several Awards
Long gone are the days where awards are only reserved for athletes and actors. Content creators now have the chance to have their talents recognized with formal awards and Danny is well on his way to earning one. He has been nominated for 1 Shorty Award and 2 Streamy Awards. He hasn't had any wins yet, but his time is coming.
9. He's Married
On top of all of the other great things that have happened to Danny, he has also been lucky enough to find the love of his life. He is happily married to a woman named Laura. From what we can tell, the two do not have any children together. Even though Laura isn't as active on Instagram as Danny is, she also has a pretty big following.
10. He Was On The Speech Team In High School
Performing has been a part of who Danny is since long before he blew up on the internet. In a tweet in 2019, Danny said, "I was on my high school's speech team or forensics team (different schools call it different things). It's kind of like being in a sport in school where you compete against different schools every week at tournaments performing your piece."