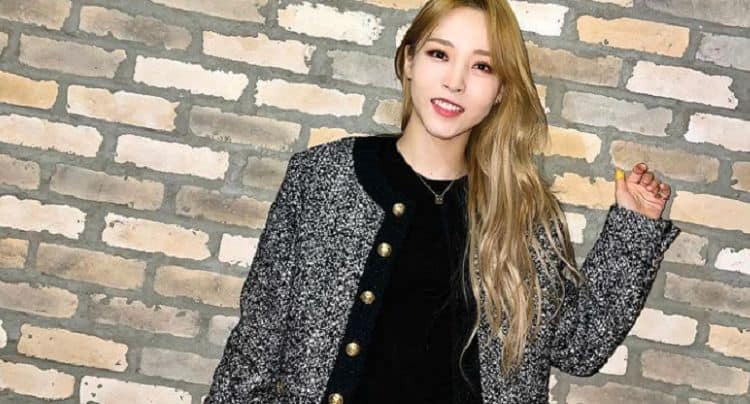 Since its inception, rap music has gone from being a genre that's exclusive to New York City to one that is well known all over the world. South Korean rapper Moonbyul is a prime example of how the genre has taken over the world in recent years. Since starting her career in 2014, she has become one of the most successful rappers in her country. Moonbyul is best known for being a member of the Korean girl group, Mamamoo. In addition to having a few projects under her belt, she also has some new things in the works that her fans are sure to love. Her creativity and love for performing have proven to be the perfect combination for a bright future. Continue reading to learn 10 things you didn't know about Moonbyul.
1. She Used To Be A Shy Person
Shyness isn't a trait that is usually associated with people in the entertainment industry, but lots of performers have expressed that they have actually been very shy at various points in their lives. Moonbyul is one of them. When she was younger, she was a shy person but she has been able to grow out of it over the years.
2. She Has a YouTube Channel
Moonbyul fans all over the world will be happy to know that there is now another way to stay in the loop with what the star is doing. She recently launched a personal YouTube channel where she plans to upload lots of content. At the moment, her channel has more than 86,000 followers and more than 417,000 views.
3. She Loves Hearing The Phrase "Well Done"
Everybody has something that keeps them going, and for Moonbyul hearing the phrase "well done" is one of those things. According to Soompi, Moonbyul said, "Even if it's not about singing or dancing, if I try something new in my everyday life, hearing 'Well done,' even if it's just modest, reminds me that I don't have to stay locked inside a frame."
4. She Has A Massive Instagram Following
Moonbyul probably isn't very well known to people in the United States, but she's a huge deal in other parts of the world. Her large social media following is certainly proof of that. She has 4.6 followers on Instagram and that number is only going to grow in the years to come.
5. She Loves Fashion
Music may be Moonbyul's main focus, but it certainly isn't the only way she likes to express herself. Fashion is another way that she loves sharing her personality with the world and she's definitely a natural when comes to putting outfits together. No matter what the occasion is, you can bet that Moonbyul is going to show up looking great.
6. She Always Wanted To Work On The Radio
Moonbyul knew that she wanted to be a singer from an early age, but she also knew there were other things she wanted to do in life. One of those things included being a radio personality. Fortunately for Moonbyul, she was able to make both of her dreams come true.
7. She Thought Her Career With Done When She Turned 30
Let's be real, the entertainment industry has always been obsessed with youth which has made it difficult for many people to have successful careers as they age. According to K Pop Starz, Moonbyul felt that her career was going to slow down after she turned 30 in Korean years. Thankfully, however, that hasn't been the case.
8. She Enjoys Her Privacy
Just because Moonbyul has a career in the public eye doesn't mean that she is the kind of person who likes putting all of her business on display for the world to see. In fact, she is actually the opposite and she likes to keep her private life away from the spotlight.
9. She Has Some Advice For Up And Coming Artists
Now that Moonbyul has been in the entertainment industry for several years, she knows a thing or two about what it takes to make it. When asked if she had any advice for young artists, Moonbyul told Soompi, "I hope you work while searching for happiness and meet good people who support you". She added, "When I was their age, there wasn't anyone to say stuff like that to me."
10. She Has A Special Place In Her Heart For Her Female Fans
Mamamoo has a very large fanbase that includes all kinds of people, but many of the group's fans are young women. While there's no doubt that Moonbyul loves all of her fans, it's the females that have really touched her heart. Moonbyul told Korea Boo, "There's a sense of happiness when we are recognized by the same gender. I think because we are the same gender, they are able to understand more of what's on the inside".
Tell us what's wrong with this post? How could we improve it? :)
Let us improve this post!