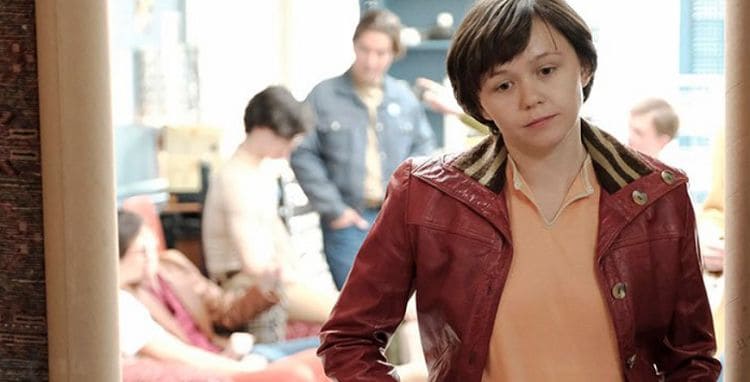 Emily Skeggs has been acting professionally for about a decade, and she hasn't let a moment of that time go to waste. Throughout her career, she has made it very clear that she's capable of playing a wide variety of roles. Her dedication to her craft is something to be admired and she puts 100% into everything she does. She is most recognizable from her roles in movies like The Miseducation of Cameron Post and Mile 22. Even though she doesn't have the longest list of on-screen acting credits, she is a prime example of the importance of quality over quantity. As she moves forward in her career, there's no doubt she's going to do a lot of other great things. Keep reading to learn 10 things you didn't know about Emily Skeggs.
1. She Was Nominated For A Tony Award
Even though Emily's on-screen resume may not be very long, her theater resume is very impressive. She has been a part of several stage productions. Most notably, she played Medium Alison in the Broadway production of Fun Home. Her work earned her a Tony Award nomination for Best Featured Actress in a Musical.
2. She Went To Emerson College
Emily was born and raised in New York City, but she decided to head a little further north for college. She attended Emerson College where she earned a bachelor's degree in theater in 2012. She also minored in writing. While some people debate over whether college is important for actors, it seems to have paid off nicely for Emily.
3. She Loves To Garden
Working in the entertainment industry can be very hectic but in her free time. Emily prefers a more relaxing way of life. Gardening is one of her favorite things to do and she grows a wide variety of things from vegetables to flowers. She also enjoys cooking which fits perfectly with her love for growing her own things.
4. She's A Cat Person
Even though it may sound a little crazy, knowing whether someone is a dog or cat person can give you some serious insight into their personality. For anyone who may have been wondering, Emily is definitely a cat person. She has an adorable cat who makes frequent appearances on her Instagram profile.
5. She Enjoys Taking Pictures
The world may see Emily as just an actress, but in reality, she is an all-around artist. While she may not think of herself as a photographer, it's clear that photography is one of her favorite hobbies. She loves taking pictures and she has a great eye for capturing some incredible moments.
6. She Loves Central Park
New York City may be known as the concrete jungle, but Central Park has always provided the city with a nice slice of natural greenery. Needless to say, it's easy why countless people flock there every day. During an interview with Broadway Box, Emily shared that Central Park is her happy place.
7. She's Speaks Multiple Languages
Being able to speak more than one language is one of those things that will come in handy no matter what you decide to do in life. According to her resume, Emily can speak and write Italian as well as an Irish dialect. With that being said, it appears that English is the only language she's ever acted in.
8. She's A Writer And Producer
Acting has been the main focus of Emily's career, but it's not the only area of the entertainment industry that she has contributed to. In 2015, she wrote and produced a short film called The Ants. We weren't able to find any information on whether she plans to do more behind-the-scenes work in the future.
9. She Got The Chance To Connect With Alison Bechdel To Prepare For Her Role In Fun Home
Getting into character can be one of the most difficult parts of acting. Fortunately, when it came to her role in Fun Home, Emily had the opportunity to talk to the person she was playing. While talking to Broadway World, Emily said, "it's super helpful to be playing someone that is actually alive, who you can talk to, meet, [Laughs] and watch their mannerisms. We've had a bunch of interactions with the real Alison Bechdel, which has been incredible."
10. She's An Avid Reader
Telling stories has always been a big part of who Emily is, but sometimes she likes to be on the other side just like everyone else. She enjoys the feeling of reading a good book and getting lost in the story. Occasionally, she'll even share photos of some of the books she's reading on social media.
Tell us what's wrong with this post? How could we improve it? :)
Let us improve this post!