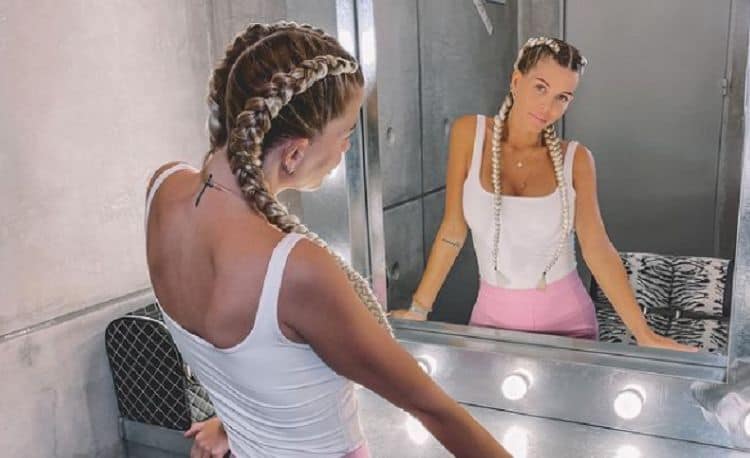 When Jessica Thivenin was born, she probably didn't know she'd go on to become a reality television star. In fact, when she was born, reality television was not a thing. Now she and her husband are both reality television stars who were able to use their fame from television to start their own businesses and completely change the course of their own lives. They are famous, they are beautiful, and they are killing it on social media and in their business, but who is the blonde beauty with so many online followers?
1. She is French
She was born and raised in a small French town. It is called Tarascon, and it's not a place that many people from other parts of the world recognize. She was raised by both parents. Her mom stayed home to take care of her and her two younger brothers, and her father was a lineman.
2. She Has a Temper
She was well-known on reality television for her temper. She is not the kind of woman you want to mess with. She does not take things lying down, and she does not let go until she is satisfied with the outcome of any given situation. She's a force with which to be reckoned, and it's one of the qualities her fans love about her on television.
3. She is Married
She met and married her reality star husband back in 2018. That's the year the wed – not the year they met. His name is Thibault Kuro Garcia, and they make one good-looking couple. Their fans love them together, and they have so many followers who want to see them succeed in their lives.
4. She is One of Four Kids
While it was mentioned earlier that she was raised by her mom and dad alongside her two younger brothers, it was implied she is the oldest child. She is, in fact, the second-born child in her family. She has an older brother who was tragically killed in an accident when he was only 18 months of age. She was born shortly after his tragic death.
5. She is an 80s Baby
It might seem like she is very young, but she is actually in her 30s. Jessica was born on December 26, 1989, just a week shy of the new decade. She gets to call herself an 80s baby, but she was only an 80s baby for a week before it was the 90s. It was still an excellent decade to grow up in, though.
6. She Was a Hairdresser
Before she was famous, she went to school to become a hairstylist. She did so, and she went to work styling the hair of men and women around her home. She did this while also working as a model on the side. When casting agents asked her if she'd like a chance to be on reality television, she quickly said yes.
7. She Was Engaged Before
Before she met and married her husband, she was engaged to another reality star. His name is Julien Tanti, and they starred on television together. However, he allegedly cheated on her and she was not thrilled with this. They ended their engagement, but it would take several years for them to put the past in the past and agree to stop their fighting, their scheming, and their desire to take one another down and just be friendly.
8. She Left France
After a series of unfortunate events in France that included burglary, she and her fiancé left France and made themselves at home in Dubai with their dogs. They eventually got married, and now they are living a power couple life together that many people are envious of – particularly the men and women with whom she was on television for so long.
9. She Released a Book
It was back in 2019 that she wrote a book about her life. The book was good for those who follow along with her many adventures in life, but she claimed in the book that she was the victim of domestic abuse in her earlier life with several men. She went on to detail the tragic things she'd been through, how she got through it, and how she is currently doing.
10. She is a Mom
She welcomed her first son in 2019, but things have not gone well for her as a mother. Her son needed emergency surgery not long after his birth, and he had many additional complications in the months that followed. There was an incident when he stopped breathing for several minutes, and so much more. She and her husband announced in May 2021 that they are expecting a little girl.