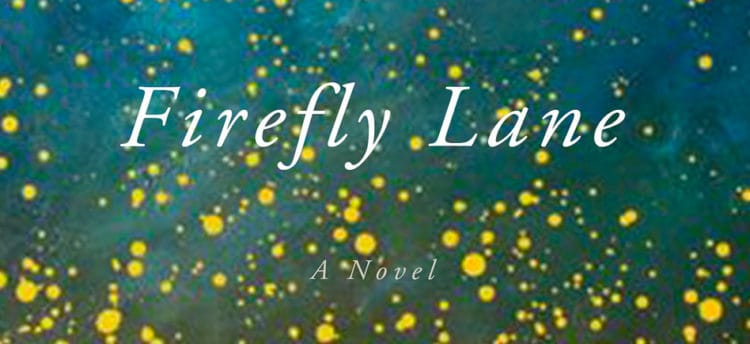 When Firefly Lane was first released, it reigned on Netflix's recommended list. Rightly so. Tully and Kate, the dynamic duo that easily rivals Bonnie and Clyde, mirrored real life for many people. From the family drama to Tully's one-liners and the killer fashion of the 70s, the girls of Firefly Lane never disappoint. Now that season two is set to release in 2022, here are five inspired shows to fill that Kully-shaped hole in your heart.
Grace and Frankie
When you cast two amazing actresses who are electric on camera, you get the masterpiece that is Grace and Frankie. Grace Hanson, played by Jane Fonda, is a sharp-tongued, uptight, martini-loving retired cosmetics mogul married to Robert, an attorney. Frankie (Lily Tomlin)is a free-spirited hippie art teacher married to Sol. When their husbands leave them, the most logical path is moving in together and starting a business, which was a delightful scene in season six. In this dramedy, we follow our two protagonists as they come to terms with this revelation. It is funny, yet issues such as ageism, coming to terms with a gay spouse, and divorce is discussed without feeling redundant. Even though the two become friends out of necessity, it does not negate the fact that sometimes all you need is your BFF, a beach house, and Ben and Jerry's ice cream drowned in an expensive bottle of scotch.
The Bold Type
Based on the life and career of Joanna Coles when she was the editor in chief at cosmopolitan, this series is a sort of coming-of-age comedy drama. The series follows three leading ladies straight out of college. Jane (Katie Stevens)is an ambitious writer. Kat (Aisha Dee)is a social media whizz. Sutton, played by Meghann Fahy, starts as an assistant but is soon promoted to fashion assistant. Despite their young age, the girls of the bold type figure out how to balance work, relationships, and sexual identities while still managing Scarlett Magazine. The series tackles issues around sexual identities, living your truth, loss, career change, and challenging yourself despite adversity. Scarlett is headed by Jacqueline, who believes in empowering the younger generation of women. Even though we get many strong female friendships through Kat Jane and Sutton, Jacqueline's relationship rivals it; she is a mentor and a friend.
Girlfriends
If anyone can help you through heartbreak, losing a job, or even giving yourself a buzz cut in the bathroom, it's your girlfriends. In the group of friends around Joan (Tracee Ellis Ross) is an ambitious lawyer and matriarch of the group, Toni (Jill Marie), an intelligent real estate agent with a sharp tongue Lynn (Persia White), the free spirit bohemian artist, and Maya (Golden B moving in together and starting rooks), the straight shooter and glue of the group. When the series debuted in the early 2000s, it covered many issues that are still relevant today. The problems revolve around feeling like you're not enough, forgiveness, dealing with sleazy bosses and co-workers (yes, you, Carol), love, and navigating the deep waters of friendship. Just as in Firefly Lane, we see Maya and Joan's friendship tested when they are interested in the same man. However, they remain true to their friendship, proving that female friendships might surpass even romantic ones. The girls deliver on the fashion front, but Maya gives us her greatest one-liner, "kiss is a noun and a verb,so you can either give my a** a kiss or kiss my a**." Which I may or may not still use.
Dead to Me
Set in Laguna Beach, this dark comedy looks at the blossoming friendship between two very different women. Jen (Christina Applegate) is a strong-willed realtor who has recently lost her husband in a hit-and-run accident. Judy, played by Linda Cardellini, is an eccentric optimist reeling from losing her fiance, who died from a heart attack. When the two meet at a grief counseling meeting, it's apparent that they are different. The series deals with more profound issues such as guilt, death, and acceptance and has an incredible metal scene where Jen throws it down in the car. As the series progresses and we learn of Judy's secret, it becomes clear that the friendship is dysfunctional, but that is what makes it such a hit. It mirrors real life. Whether you were childhood friends or became friends out of dire circumstances, these two are a testament to how finding your person(s) all comes down to how well you mesh together.
Virgin River
Based on a series of novels by Robyn Carr, this series reeks of unknown nostalgia. When Mel, played by Alexandra Breckenridge, loses her husband in a car accident, she blames herself. Suppose you haven't seen this series; get ready to binge all three seasons all weekend long. Mel moves to the quaint little town of Virgin River in northern California. Even though she is after a quiet life, her encounter with Jack, the local blue-eyed bartender, and Doc, the local doctor, prove that this will be everything but quiet. The melodrama feels like a warm hug sprawling issues from heartbreak to giving love another shot are significant themes. Even as the fourth season is in production, the three seasons will have you bawling your eyes out, asking yourself why you did not watch it sooner.
Tell us what's wrong with this post? How could we improve it? :)
Let us improve this post!