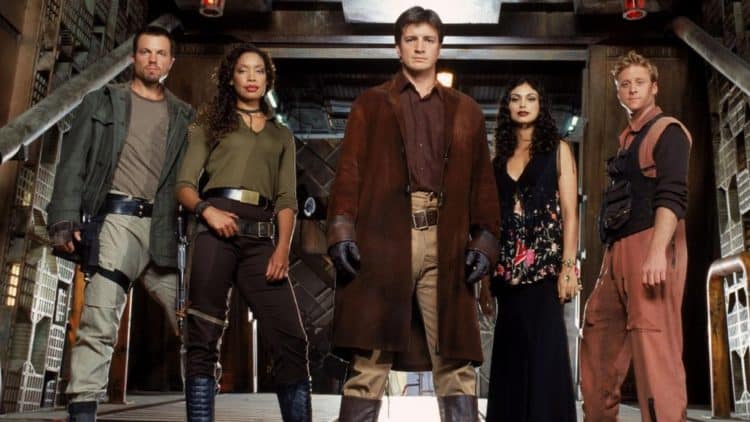 People are still talking about Firefly as though they expect it to come back, even though enough folks have made it clear that it's NOT COMING BACK. In the minds of the fans though there's always a chance since all it might take is a few petitions and a lot of hope to make it come racing back to the small screen, or possibly to come back with another movie like Serenity, even though they managed to lose a character. But this is show business, pretty much anything and everything can be done in order to simply reboot and remake history, as has been done a few times already. With Firefly, though there is definitely a blind spot that many fans have, just as many other fans have similar blind spots with their favorite shows since it doesn't necessarily take Honest Trailers to point out where a show is going wrong and what can be done better, especially when one takes a look at the episodes more than once in order to see just what it's all about. Being fair, the show is entertaining and it does have a few unique elements that have no doubt been able to keep people around since the whole idea isn't a bad one, but it's definitely something that's been inspired by other stories.
There are a lot of tricks to use when it comes to developing a new show, and Firefly attempted to use a lot of them since it had a crew for the Serenity, a captain that wasn't a devil or a goody-two-shoes, and a continual struggle throughout the galaxy that several of the crew members had been involved in. But from that point on there were a lot of parallels that could be drawn between the show and other pop culture favorites since the ideas were pretty similar. Fans didn't really care, they wanted the show to continue and were infuriated when it was canceled after one season. To be honest, that was kind of a disservice to the show since it would have been a lot more likely that folks might have calmed down a bit had the show been given another season without calling it quits almost right out of the gate. But the upside is that in this case, the fans didn't get their way, since it does feel as though Firefly might have gone off on too many wild tangents trying to establish itself as a seriously popular show that might have tried to rival many others. Had it done so that would have been a small miracle, to say the least.
Some shows are a hit from the word 'go', and then some just don't have the verve needed to continue since they were starting to repeat themselves in a big way and don't ever show the kind of development that might continue to create interest. It's a bummer really, but the hardcore Firefly fans out there aren't that great in number compared to many other franchises that have been established for years on end, and the fanbase wasn't even close to being as rabid as any of the others, particularly shows such as Game of Thrones and Star Trek. It was a nice try when it came to Firefly, but the stark truth is that the show just didn't attract enough new viewers or established science fiction viewers that could have appreciated the show for another season. Having watched Serenity before trying to watch the show, some folks might have stated that I made mistake along with so many others, but the truth is that even trying to get into the show was a bit difficult since it started to feel like a patchwork quilt made from too many different sources, including westerns, war movies, and science fiction movies that had been enjoyed in the past but just didn't belong together in this manner. It's almost like someone told Sergio Leone to try and make a science fiction movie and tie it in with one of his spaghetti westerns, and poor Sergio did the best he could by just slapping things together. Okay, I'm exaggerating a little, but Firefly did kind of suffer from an identity crisis in some ways since while western and science fiction tropes have been mashed together more than once in the past, it still feels kind of awkward since it doesn't always mesh as well as people might want it to.
Maybe one day someone will be ambitious enough to pick up where Joss Whedon left off, but at this time it's not bound to happen since there's too much interest in other movies and shows that can bring in a healthy profit, and Firefly would likely need a bit of work to bring it back. The fans can rail all they want, they're not bound to get their way all the time.