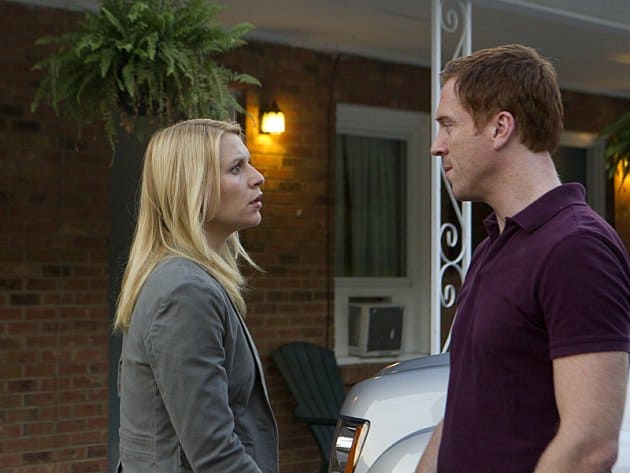 It's been an interesting run for Showtime's Homeland during its first three-plus seasons. The show was one of the most critically beloved series on TV during its first season, and it even went on to sweep the major Emmy categories, winning for Outstanding Drama Series, as Claire Danes and Damian Lewis also took home the top prizes for Best Lead Actress and Lead Actor.
The beginning of Homeland's second season was much of the same; critics and fans alike still loved it, and even though some believed the series leaned on the Carrie and Brody romance too much during the second half of the season (spoiler alert: it did), the show was still nominated at the Emmys again. It really wasn't until Season 3 that Homeland started to be looked at as something of a punchline, as people pounced on picking apart the season's main storyline, which involved a pretty convoluted plan hatched by Saul and Carrie.
However, although Season 3 did have its problems (and there were many of them), it did have a stellar finale which killed of Nicholas Brody and was one of the better Homeland episodes in recent memory; it ended what had been an up-and-down season a high note. Now, in Season 4, thanks in large part to the absence of the Carrie/Brody romance, Homeland has reclaimed some of its former glory, embracing its best elements and transforming into what it was always meant to be: a tense, gripping espionage thriller.
So with Homeland becoming must-watch TV again (at least for me), I thought it would be a good time to look back some of the most memorable moments from the series. These are the Homeland episodes that have left us speechless.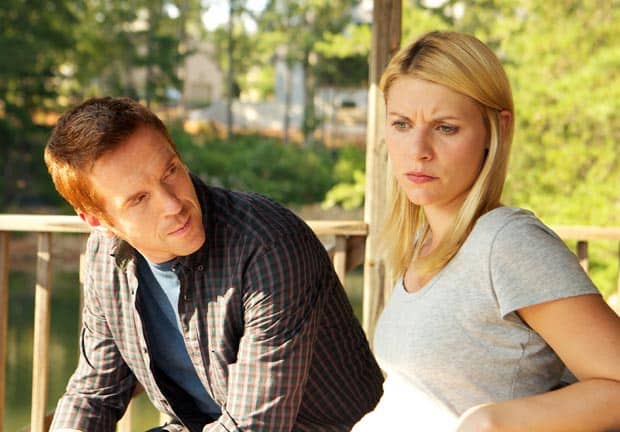 "The Weekend"
Highly considered to be one of the top (if not the best overall) Homeland episodes of all-time, "The Weekend" showed that Homeland was trying something different. Brody wasn't just Carrie's enemy, someone she kept tabs on because she suspected that he had become a terrorist; her obsession over who and what this man was started to evolve into genuine attraction and affection for him. And that's what makes the exchanges in "The Weekend" so good: as much as it's about Carrie discovering more about Brody's past, which leads to that very honest and straight-forward conversation on the front porch near the end of the episode, it's also the episode in which she begins to fall in love with him.
"Marine One"
In an ideal world, Brody's bomb vest would have went off in "Marine One," Homeland's first season finale, but the producers (and Showtime) understandably wanted to keep Damian Lewis on the show thanks to his consistently solid performance and his incredible chemistry with Claire Danes. However, just because Brody doesn't die in "Marine One" (taking the vice president and a dozen or more people with him) doesn't mean that the episode is robbed of its tension. The suspense alone of what exactly Brody would do, along with Dana's desperate plea of a phone call to him, making him promise to come home, ensures that this is one of the great Homeland episodes. Add in the scene at the end with Carrie getting electroshock therapy, right as she starts to remember Brody's direct connection to Abu Nazir, and you have one of the best finales to one of the best single seasons of television ever put together.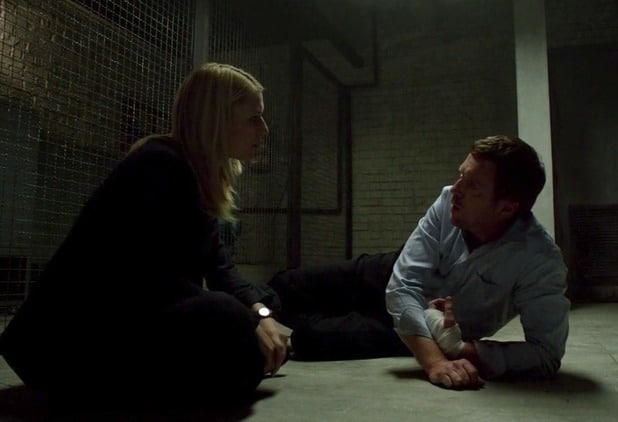 "Q&A"
Another plus of Brody's vest not going off in the Season 1 finale: we were able to watch this absolute gem of an episode, which is an acting showcase for both Danes and Lewis, as Brody is brought in and questioned by the CIA. The episode ends with Brody being "turned" again, which eventually led to some of Season 2's issues, but by the time "Q&A" was over, the only thing fans were really thinking about was that 10-15 minute, uninterrupted scene between Carrie and Brody in the interrogation room and how spectacular both Danes and Lewis were in it.
"The Star"
I can't and won't defend most of Homeland's third season, but I will defend the Season 3 finale, which I thought was one of the best Homeland episodes from not only Season 3 but of the entire series. I've heard people complain about how easy it was for Brody to initially escape after he assassinates Akbari and about how Carrie shouldn't have been able to keep her job at the CIA after everything that she had done, both of which are valid complaints, but for me, the reason why this episode is an absolute series highlight is for the emotion on display throughout it. Both Danes and Lewis, who had long before this exhausted all the goodwill we had towards the Carrie/Brody relationship, reignite something here that led to me being genuinely moved both when Brody is finally executed, with Carrie standing there, watching, and at the episode's end, when she Sharpies in her own star on the wall as a memory of him.
"There's Something Else Going On"
It's been almost two weeks since Homeland left us off on the cliffhanger that was "There's Something Else Going On," and while I'm excited to see the fallout of the bombing of Carrie and Saul's convoy and Haqqani's infiltration of the U.S. Embassy, the real "wow" moment (the reason why it makes this list of Homeland episodes) occurs much earlier on, in a quieter scene between Carrie and Saul on the tarmac during the prisoner exchange. Carrie confronting Saul with the idea that he was acting like "one of them," the terrorists that he so despises, along with her plea for "no more death," eventually motivates him enough to get up and allow for the exchange to continue. It's tense, gripping, emotionally-charged television, and both Claire Danes and Mandy Patinkin have never been better together than they were in that scene.
Photos via Showtime