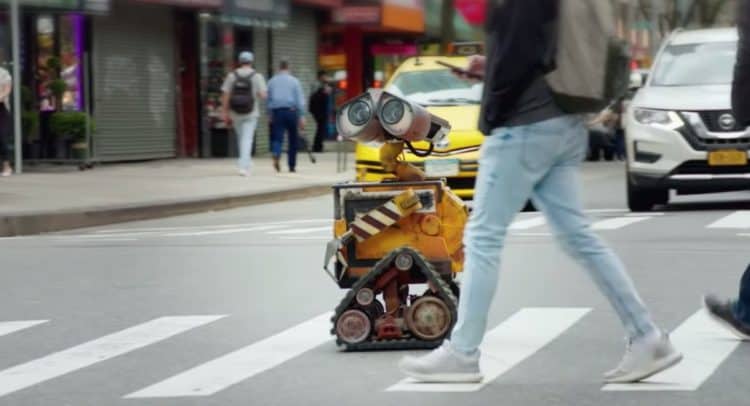 Who wouldn't want to check out Pixar IRL on Disney+? It's got the characters that we know and care about and it looks as though it's going to be some kind of awesome since a lot of those are characters that one can't help but think are among the best that have been produced in the last decade or two. It's hard to say just yet who all is going to be showing up in this program but as Dave Trumbore from Collider indicates the show will be making its debut on Disney+ when the streaming network gets up and running. How far it will go is tough to say since there are a lot of characters and a lot of different ways that things could pan out between them all, but it does feel as though there are a lot of ways that people will find to really enjoy it as well. Just imagine meeting Dash from The Incredibles or seeing Wall-E cruising down the street picking up stray trash, that'd be great fun for kids.
There are no doubt going to be plenty of criticisms as well but that just comes with the territory. As much as I criticize Disney for various things there are still others that have been done so well that it's hard to say much about them that isn't positive. In this matter there isn't a lot to say other than parts of it could get kind of hokey and make more sense to children, but it'll still be interesting all the same. Just the idea of bringing these characters into a real-life scenario is some kind of genius since it breaks them out of the animated dimension for a short time to allow people to marvel at what it would be like to have them in the real world. You can imagine the response would be kind of comical since a lot of people might not expect to see a sentient trash compactor making his way along the crosswalk or a young boy circling a building in just seconds. The magic that's going to be a play in this show is going to be something unique that Disney has become very good at over the years, and there's not much doubt when thinking that kids will be enchanted all over again and might go running outside to see if they too can find a Disney character here or there. Petrana Radulovic of Polygon has more to say on this matter.
This is just one of the many shows that Disney+ has coming to entertain the masses and already it looks like it might be one of the more popular ones that might get further mention as the network begins to build its fan base and become a true contender in the streaming wars. Whether or not it will remain as one of the most popular is hard to say since there's a lot of material to keep it going but there's also a lot of other stuff that's going to be coming out that's going to keep people firmly in the land of fiction and grab their attention in a much more forceful way. This show almost seems like it will exist to make it easy to relate to Disney once again as they're taking Pixar and creating a program that integrates some of the things they've done with real life. That might last for a while but the charm could possibly wear off unless the Mouse House finds a way to keep it interesting enough for people to keep tuning in. There's a lot to find enjoyable thus far it would seem and a lot of people did grow up with some of the characters that have been listed, but it's also fair to note that while they're great for a bit of fun now and again some of the characters are going to be out of their comfort zone in a big way and it might seem that Disney will have to keep the ideas rolling in order to keep the people from changing the channel. Isaac Rouse of HypeBeast has more to say regarding this subject.
The best part is that the other networks don't have something like this and likely can't even bring something that can really match it since the popularity of the characters and the overall novelty of it is sure to give the show something that a lot of other programs don't have, a sense of reality that can usually only be found in a documentary or unique and decidedly well-directed movie. Pixar IRL is going to be something different and something fun that a lot of people might agree will be enough to help Disney+ present a friendly and very recognizable face that people will love to watch. How long it will keep peoples' attention is a good question, but by the time it becomes old news there will be plenty of other things to watch on the network.
Tell us what's wrong with this post? How could we improve it? :)
Let us improve this post!