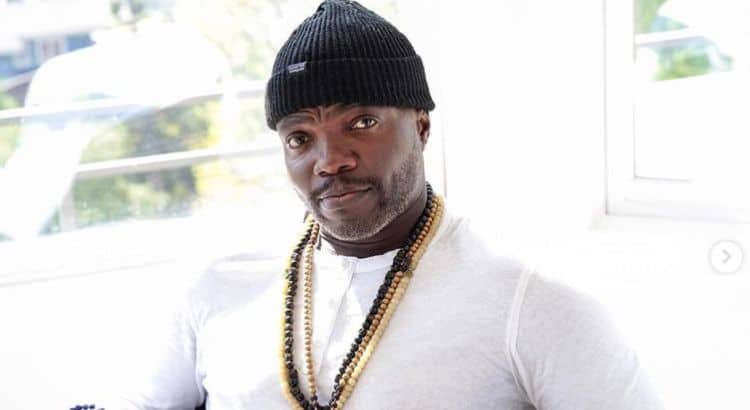 Reno Wilson's face is one you've probably seen on your TV screen dozens of times over the years. The talented actor has gotten the chance to be part of nearly 90 on-screen projects and he's brought something special to each one. His ability to command attention is undeniable and he has shown that he can play all kinds of different characters. Most recently, he appeared in a movie called Tyson's Run, but that isn't the only thing he's been up to lately. He has a few projects in the works including a TV series called The Last Police. Needless to say, the next couple of years are going to be huge for him. Keep reading to learn 10 things you didn't know about Reno Wilson.
1. He Is A Brooklyn Native
Brooklyn has a long history of being the birthplace to some very talented people, and Reno Wilson is one of them. He was born and raised in the area and he comes from a very creative family. His father was a blues pianist and his mother an opera singer. The fact that he chose a career in the arts probably didn't come as much of a surprise.
2. He Is a Producer
Reno has spent the majority of his career in front of the camera, but he's also very skilled from the other side. He made his debut as a producer in 2004 with a movie called Fronterz. Since then, he has produced a handful of other projects. His most recent was a short film in 2015.
3. He Made His TV Debut on The Cosby Show
The Cosby Show is one of the most successful Black sitcoms of all time and Reno will forever be able to say he was a part of it. In 1988, he made his on-screen debut on the show playing a character named Howard who was good friends with Theo Huxtable. At the time, he was credited as Roy R. Wilson.
4. He Is A Husband and Father
Reno spends a lot of time working, but that hasn't come at the expense of his personal life. He is a devoted family man who has been married to his wife, Coco, for several years. The couple has two children together. Reno's wife and his children have preferred not to be in the spotlight.
5. He Has Worked On Video Games
One of the things that makes Reno so special is the fact that he's good at multiple things. In addition to live-action work and being a producer, he is also a very talented voice actor. Most notably, he has voiced characters in several video games such as Lightning Returns: Final Fantasy XIII and Operation Flashpoint: Red River.
6. He Loves to Stay Active
Keeping himself in good shape is something that has always been important to Reno. Needless to say, regular exercise is a major part of his routine. Going to the gym isn't the only way he likes to get a good workout in, though, he also enjoys spin classes, running, and yoga.
7. It's Unclear If He's Had Formal Acting Training
As someone who comes from a creative family, there's no denying the fact that Reno was born to be a performer. However, it's unclear whether he's gotten by on raw talent alone or if he's also studied acting in a traditional setting. While we know that Reno attended SUNY Purchase, we weren't able to find any information on what he majored in.
8. He Loves Live Music
As someone who loves to perform, it's not too surprising that Reno also enjoys watching other people do the same. He is a big music fan and he especially likes going to concerts. All of the music lovers out there would probably agree that nothing compares to hearing one of your favorite artists live.
9. He Enjoys Interacting With His Fans
Having a strong fan base is vital to every actor's success. After all, there have to be people who care enough to watch the things you're in. Reno has been very lucky to build a very strong fan base during his career. Reno is pretty active on Twitter where he enjoys responding to questions and comments from fans.
10. He's Only A Few Years Younger Than His On-Screen Grandma In Mike & Molly
Most people are at least a couple of decades younger than their grandparents. But as we all know, things are a little different in the entertainment industry. Reno is only about 6.5 years younger than actress Cleo King who plays his grandmother in the sitcom Mike & Molly