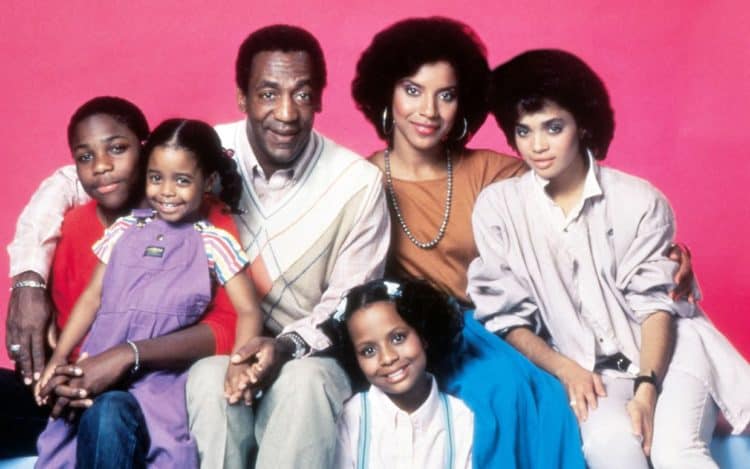 Black sitcoms have had a very interesting history in the United States. Black characters went from being virtually non-existent to playing supporting roles, typically as maids and butlers. However, that slowly started to change during the 1970s when the entertainment industry started making space for more diverse Black roles. This eventually led to sitcoms with almost entirely Black casts. As the years continued, Black sitcoms became more and more popular and the 1990s proved to be the golden age for Black TV. Through the years, we've seen some great Black sitcoms come and go, and many of them have left lasting impressions on generations of viewers. Here is our list of the 30 best Black sitcoms of all time.
30. Black-Ish
Black-Ish is probably the newest show on this list. As a result, it may be the best Black sitcom in recent years, but when compared to many older shows it simply falls short. That said, Black-ish does feature an incredibly talented cast and it's covered some important topics during its time on the air. Black-ish has also tried to depict Black people in ways that break stereotypes. Lots of people are going to be sad to see the series go after its 8th season.
29. Cousin Skeeter
If you were a kid during the late 1990s/early 2000s, then you probably have fond memories of Cousin Skeeter. The show follows a boy named Skeeter who moves from Georgia to New York to live with his family. Although Skeeter is a puppet (voiced by Bill Bellamy) this is never actually acknowledged in the show. Even though the show was light-hearted, it also touched on some serious topics.
28. Roc
Starring Charles S. Dutton as the show's title character, Roc was about a Baltimore-based garbage man and his wife. Roc started off as a sitcom although it became more serious over time. The show also became well known during its run for airing live performances during the second season. However, it returned to taped episodes in the third season.
27. One on One
One on One followed the lives of a single father named Flex Washington (Flex Alexander) and his teenage daughter, Breanna (Kyla Pratt). The father/daughter duo attempted to navigate their relationship while also addressing issues that were relevant to teens and parents.
26. The Wayans Brothers
The Wayans Brother was one of those shows that was the perfect thing to turn on and decompress after a long day. The series starred Shawn and Marlon Wayans as two brothers living in Harlem. Despite the title of the show, Shawn and Marlon's characters' last name was actually Williams.
25. Hangin' with Mr. Cooper
Hangin' with Mr. Cooper had a little something to offer everyone. It centered around a former professional basketball player turned gym teacher named Mark Cooper. Mark has a somewhat unconventional living situation as he lives in a house with three other women. During its time on the air, the show was a part of ABC's legendary TGIF line-up.
24. Benson
Although Benson didn't feature a mostly Black cast, having a Black man in a starring role during the 1970s and 80s was a very big deal. Portrayed by Robert Guillaume, Benson was the head of household affairs of Governor Eugine Gattling. By the end of the series, Benson had gotten into politics himself.
23. My Wife and Kids
When My Wife and Kids debuted in 2001, it was obvious to most people that it was going to be a hit. The series featured an incredible cast that included Damon Wayans and Tisha Campbell-Martin. The show followed an upper-middle-class Black family and all of their antics.
22. Amen
Starring Sherman Hemsley fresh off of his role as George Jefferson, Amen brought a little comedy to the Black church. In the series, Sherman played a man named Ernest Frye who was a deacon at a fictional church in Philadelphia. Ernest isn't the most honest person, and he often finds himself caught up in sticky situations.
21. The Parkers
The Parkers was a spin-off of another popular Black sitcom, Moesha. The series starred Mo'Nique as a single mother named Nikki Partner, and her daughter, Kim (Countess Vaughn). Both women attend the same college which sometimes caused tension between the two. While Kim and Nikki were the center of the show, it also focused on Nikki's long-standing crush on one of her teachers, professor Stanley Ogleve (Dorien Wilson).
20. Keenan And Kel
Keenan Thomas and Kel Mitchel were two of Nickelodeon's hottest young stars when Keenan and Kel debuted in 1996. The show revolved around the two title characters who were good friends. However, Kel's silly personality often landed him and Keenan in trouble. The series marked the first Nickelodeon sitcom to feature Black actors as the stars of the show.
19. The Bernie Mac Show
Bernie Mac is one of the most legendary Black comedians of all time, so it's only right that his sitcom is one of the best, too. Despite being named after him, the series didn't really mirror his real life. In the sitcom, Bernie and his wife took in his sister's children while she went to rehab. His relationships with the children lent themselves to lots of comedic moments.
18. What's Happening!!
Even though What's Happening!! only lasted for three seasons, it was still one of the best Black sitcoms of the 70s – and of all time. The show followed focused on a single mom and her two children who were living in the inner city. However, the children's friends also played a big role in the show. What's Happening!! introduced the world to some of the most memorable characters of the decade including Rerun (Fred Berry).
17. Everybody Hates Chris
Widely considered one of the best sitcoms of the 2000s, Everybody Hates Chris was loved by viewers and critics alike. The show was funny and relatable to people from all walks of life. Fans of the show will be happy to know that an animated reboot is currently in the world.
16. The Steve Harvey Show
Steve Harvey has done lots of great things over the course of his career, and The Steve Harvey Show is one of them. In the show, Steve played a former music star turned high school principal named Steve Hightower. Cedric the Entertainer played his best friend and co-worker. With two Kinds of Comedy in the cast, it's easy to see why the show was such a hit.
15. 227
After gaining lots of popularity for her role in The Jeffersons, Marla Gibbs became the star of her own show, 227. The series was named after the building number of the apartment where the main cast members lived. 227 focused on the dynamics of the people who lived in the building and also touched on other issues.
14. The Jamie Foxx Show
The Jamie Foxx Show is easily one of the most memorable Black sitcoms of the 1990s. Starring Jamie Foxx as an aspiring musician and hotel employee named Jamie King, the series was set at the hotel where he worked and followed him and other employees.
13. Sanford and Son
Sanford and Son paved the way for a lot of the other shows on this list. In the early 1970s when the show started, it was almost unheard of to see a sitcom with Black stars. However, Sanford and Son managed to break barriers thanks to its ability to appeal to all sorts of people.
12. That's So Raven
Most people who have followed Raven Symone's career over the years would probably agree that she doesn't get nearly as much credit she deserves. After having a very successful career as a child star, Raven found a great deal of success with her Disney Channel series That's So Raven. In the show, she played a teen named Raven Baxter who had the ability to see the future.
11. Good Times
When people think about Black sitcoms from the 1970s, Good Times is definitely one of the first that comes to mind. Known for popularizing the catchphrase "dy-no-mite!" Good Times depicted the lives of an inner-city Black family who was often struggling to make ends meet.
10. Martin
Starring Martin Lawrence, Martin was one of the highest-rated sitcoms of the 1990s. One of the things that made the show so special was the fact that Martin played several different characters throughout the show. Even though it's been almost 25 years since Martin aired its last episode, it continues to remain popular among fans.
9. Sister, Sister
Sister, Sister was yet another Black sitcom that had the 90s on lock. The show starred Tia and Tamera Mowry as Tia Landry and Tamera Campbell. The identical twin sisters had been separated at birth and had no idea about each other. After accidentally meeting at a local mall, they convinced their parents to move in together so they could live as one family.
8. Girlfriends
Girlfriends followed a group of close girlfriends as they dealt with the challenges of daily life. Even though they were good friends, they all had different personalities which sometimes caused them to clash. However, these clashes also opened the doors for lots of comedy. When Girlfriends was added to Netflix in late 2020, the show quickly returned to the spotlight.
7. Moesha
Mo to the, E to the! Moesha was set in Los Angeles and focused on a teen girl named Moesha who lived with her father, stepmother, and younger brother. The series was instrumental in establishing Brandy, who was mostly known for her successful music career, as a talented actress. There has been some talk of a potential Moesha reboot. However, nothing has been set in stone.
6. Living Single
Set in a brownstone in New York City, Living Single focused on the lives of two groups of tenants who were also close friends. From personal lives to careers, Living Single provided an interesting look at the lives of young Black adults during the 90s. Over the years, some have criticized Friends for copying Living Single.
5. The Jeffersons
With one of the most memorable theme songs of all time, The Jeffersons was a groundbreaking show. The series ran for a decade and released more than 230 episodes during that time. At a time when Black people on TV were primarily portrayed as being the help, The Jeffersons was about an upper-class Black family.
4. A Different World
Historically Black Colleges and Universities (HBCUs) have been a part of Black American culture for well over 100 years, and A Different World sought to bring that experience to the TV world. Although the series was a spin-off of The Cosby Show, it eventually took on a life of its own.
3. Family Matters
Not only was Family Matters one of the best Black sitcoms of the 90s, but it gave us one of the most memorable characters of the decade, Steve Urkel (Jaleel White). Family Matters was one of the most popular shows in the TGIF lineup and it was well-received by a wide range of viewers.
2. The Cosby Show
The Cosby Show is undoubtedly one of the most popular Black sitcoms of all time. Featuring what most would describe as the all-American family, the show was centered around a doctor named Heathcliff Huxtable (Cosby) and his lawyer wife, Clair (Phylicia Rashad). The show's depiction of an upper-middle-class Black family was considered groundbreaking at the time. The couple had five children and lived in a beautiful brownstone in New York City. The Cosby Show was in the top 20 during its entire run.
1. The Fresh Prince Of Bel-Air
The Fresh Prince Of Bel-Air starred Will Smith as a fictionalized version of himself. In the show, he moved in with his aunt and uncle in Bel-Air after getting into some trouble in his hometown of Philadelphia. The series played a major role in launching Will Smith's acting career, and it has proven to be a timeless classic.
Tell us what's wrong with this post? How could we improve it? :)
Let us improve this post!