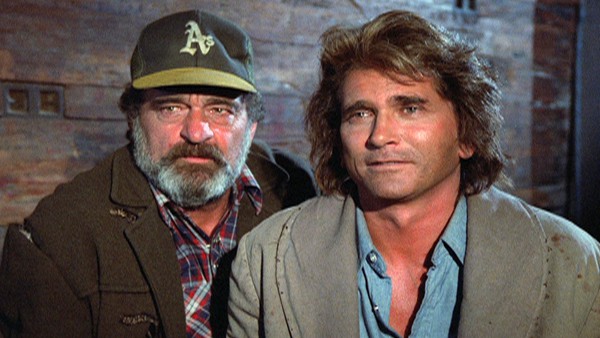 There are reboots that don't make sense and there are those that are actually decent ideas, especially if they're adapted to fit the current era, such as Highway to Heaven appears to be doing. Anyone that remembers the original show that aired in the 80s should recall that Michael Landon and Victor French played the main duo that would go around seeking to make life better for those that had been selected as those they were meant to help. For Landon's character, Jonathan Smith, it was a chance to earn his wings since he was an angel sent to earth to perform good deeds and acts of kindness that would earn him his way back. For Victor, it was the realization of who Smith was and what he was all about that had him tagging along as Smith's helper. The show lasted only a handful of seasons, but it made an impact on a lot of people since the premise was one that can be used in various eras and still carry the same meaning. That appears to be the thought as of now since the idea is coming back and will obviously take on new cast members to start the story up once again.
Jill Scott, who is a Grammy-winning singer and actress, will be taking on the part of Angela, will be set up as a school counselor, which appears to be the perfect place to put an angel, while Barry Watson will play the part of the school principal, Bruce, who comes to realize Angela's true nature. As one could guess, the two will work together after a period of difficulty to help those that are in need and who can benefit from their assistance. As far as holding to the idea of the original show this does sound like it will be headed in the same direction, though whether Angela and Bruce will help others outside of their own area as the original duo did is hard to say since it sounds as though the reboot will emerge in a series of movies on the Lifetime channel, which means it could last for a while if things go well.
One thing that would be nice to see, if anyone is thinking of it, would be a type of homage to Landon and French since the duo were quite entertaining during their time and it wouldn't need to be anything too extravagant. Just a gesture to indicate that they've recognized would be nice since the show might exist even without them, but considering that they were the first two that made it work, the recognition would likely be pleasing for many people to see since it's a sign of respect that has been extended in other projects that have rebooted old material and while it's not a mandated action, it's a measure of respect and a silent 'thank you' to those that helped to make such ideas possible. Barring that, the show is likely going to be quite different since the way that the duo went about their business back in the 80s is bound to have changed thanks to the advances in technology and the manner in which the world has changed when it comes to how people deal with each other. And yes, it has to be said, adding in a woman, and a woman of color is likely to change at least a few things since Scott will no doubt bring a slightly different perspective than many people will be expecting.
The changes to the show are bound to be mostly due to the difference between the 80s and now since 30 years does make a huge difference, and the switch from two male leads to a male and a female could be interesting since again, it offers a very different perspective and will no doubt be seen as slightly more diverse, as well as more inclusive to the viewers. Whether it will be just as popular kind of depends on how the story is formed, the acting, and how the issues shown in the series will reflect the current social issues of the day. But to be realistic it does feel as though this series could be another positive shift in TV history.
There is a hope that the series could see a release date as soon as the end of 2021, but it feels likely that it might stretch into 2022 before the series starts up. That might actually benefit the series if only because it will give the audience more time to brush up on the premise of the show in order to realize what's coming and what they might be able to expect. Reboots aren't always as successful, but given that the show hasn't been around for so long it might be that people will embrace this idea without having to make a huge comparison between the original and the reboot.
Tell us what's wrong with this post? How could we improve it? :)
Let us improve this post!