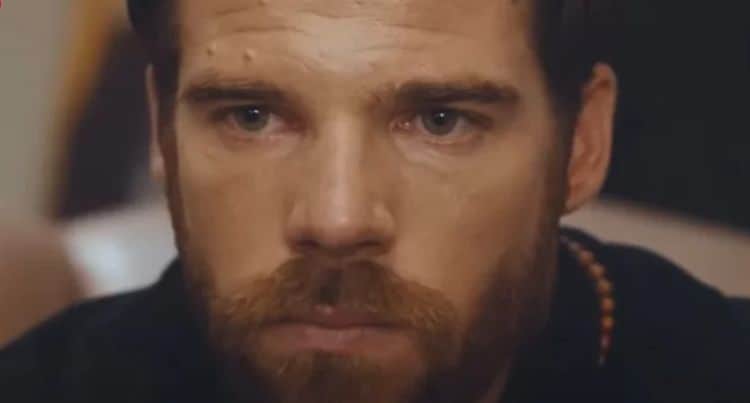 Greg Cohan has been acting professionally for almost a decade, and his time in the industry hasn't been a walk in the park. Despite his hard work and talent, many of his roles have been relatively small. However, he has refused to let any obstacles stand in his way and he knows his hard work will pay off eventually. For now, however, he is taking advantage of every opportunity that comes his way so that when his big break comes along he'll be more than ready. Although you may not be familiar with Greg yet, he's someone you're definitely going to want to remember. Continue reading to learn 10 things you didn't know about Greg Cohan.
1. He's A New York Native
Greg is originally from Long Island, but we weren't able to find any additional upbringing about his upbringing or his family life. After living in New York for most of his life, Greg decided to take a leap of faith and move across the country to the Los Angeles area.
2. He Was A College Athlete
Unlike some actors, Greg's life hasn't always revolved around the arts. When he was younger, sports were his main focus and he grew up playing several. He excelled at lacrosse and went on to play for the program at Hartwick College in New York. Even though acting and athletics might seem very different on the surface, they actually have quite a few things in common. Thanks to his time as a competitive athlete, Greg was fully prepared for the intense nature of the entertainment industry.
3. He Supports The Black Lives Matter Movement
Standing up for the things you believe in is often easier said than done. However, Greg is the kind of person who isn't afraid to speak up when it comes to the causes he supports. He has used his platform to show his solidarity with the Black Lives Matter movement.
4. He's Happily Married
In addition to finding the thing he loves to do with his life, Greg has also been fortunate to find the person who he wants to spend his life with. He and his wife, Corrie Blissit, have been married since 2018. From what we can tell, the couple does not have any children.
5. He Loves Being Out In Nature
There's something about being outside on a beautiful day that nothing else can quite compare to. This is a sentiment that Greg would probably agree with. He loves spending time outdoors and exploring all of the beauty that nature has to offer. From hiking to cycling, Greg is all about being outside.
6. He's Done Voice Work
Most people who have been following Greg's career are aware of the live-action work he's done, but they may not know that he is also a voice actor. In 2018, he did some voice work for the video game Red Dead Redemption II. More than likely, we're going to see Greg take on more voice projects in the future.
7. He's A Trainer
From the outside looking in, it may seem like acting is one of the most glamorous jobs in the world. In reality, however, lots of actors are struggling to make ends meet just like lots of other people. Even though Greg has accomplished a lot of things in his acting career, acting isn't the only job he has. He also works as a trainer for Reebok CrossFit Lab. According to his bio on the company's website, Greg "loves bringing the energy to group training, coaching people to improve, and pushing members to be their best versions of themselves".
8. He Isn't Afraid of A Challenge
If there's one thing Greg is never going to do, it's back down from a challenge. No matter what kind of obstacles get in his way, he always finds a way to overcome them. This kind of perseverance has been a huge asset to his career as an actor and it will continue to help him break down barriers in the future.
9. He Likes to Take Pictures
Even though being in front of the camera is Greg's passion, in his free time he also likes to see things from the other side. Although he isn't technically a photographer, he enjoys taking pictures — especially when he's on an outdoor adventure — and he's actually pretty good at it.
10. He's A Positive Person
With all of the ups and downs that Greg has had to endure in his career, it would be easy for him to develop a pessimistic attitude. That hasn't been the case, though. He continues to be thankful for every opportunity that comes his way and he does his best to maintain a positive outlook.
Tell us what's wrong with this post? How could we improve it? :)
Let us improve this post!