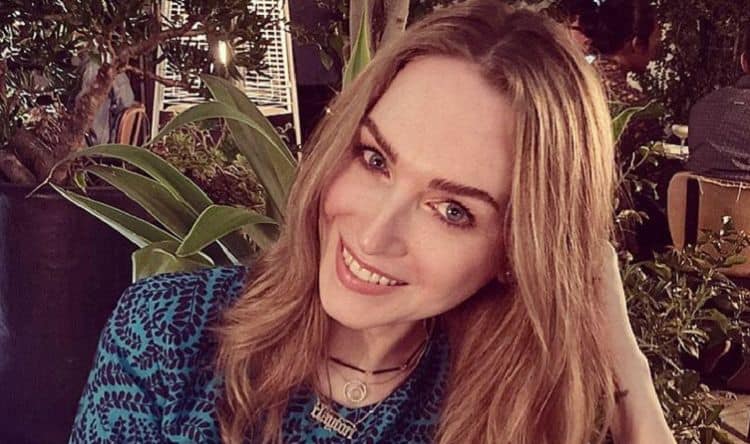 Since making her on-screen debut in 2011, Jamie Clayton has taken the entertainment industry by storm. Her natural acting skills have given her the ability to keep viewers engaged regardless of the size of the role she's playing. Jasmine got her big break in 2015 when she was cast in the TV series Sense8. She has also become well-known for her roles in shows like The L Word: Generation Q and Designated Survivor. Not only is she incredibly talented, but as a transgender woman, she has used her platform to help bring attention to issues that impact her community. Continue reading for 10 things you didn't know about Jamie Clayton.
1. She's A California Native
Jamie was born and raised in the San Diego area, but there isn't much information out there on her upbringing. She doesn't come from a family with any connections to the entertainment industry. Her father was a lawyer and her mother worked as an event planner. It's unclear whether Jamie has any siblings.
2. She Was Drawn To Sense8 From The Moment She Read The Script
Sometimes an actor reads a script that speaks to them right away, and that was the case when Jamie was introduced to Sense8. During an interview with GLAAD, Jamie said, "I was drawn to the show as a whole. It's so unique. Empathy has never been shown like this. I wanted to be a part of telling these characters stories."
3. She Wanted To Be A Makeup Artist
Becoming an actress wasn't always a part of Jamie's plan. Instead, she wanted to be a makeup artist and she moved to New York City to pursue her career. She didn't begin acting until she was in her 30s. Despite having a late start, Jamie came in and established herself as a force to be reckoned with.
4. She Likes To Travel
Living life to the fullest is what Jamie is all about, and what better way to do that than by seeing as much of the world as possible. Jamie has been fortunate to do lots of traveling over the years. In addition to visiting different parts of the United States, she has also been to other countries including Italy, France, and Germany.
5. LGBTQ+ Issues Aren't The Only Ones She's Spoken About
Everyone knows that Jamie has been very vocal when it comes to issues that the LBBTQ+ community deals with. However, that isn't the only thing she has used her voice for. Jamie has also spoken out about other human rights issues such as racism and police brutality. Overall, she is the kind of person who does her best to shed light on issues that impact marginalized communities.
6. She Loves Fashion
Looks aren't everything, but they do play an important role in the entertainment industry. Jamie really enjoys fashion and sees it as another tool she can use to express herself. She enjoys putting outfits together and she has enough style to pull of any look. She has also done some modeling over the years.
7. She's Fairly Quiet About Her Personal Life
Even though Jamie has spoken out about a lot of things over the years, her personal life is one thing she has never been very open about. Instead, she likes to keep the focus on her work as an actress. Plus, since we've all seen how things can crash and burn when celebrities overshare, it's easy to see why she's chosen to take a more private approach.
8. She's Passionate About Oral Health
Everybody wants to have a nice smile, but people don't always remember to take good care of their teeth and gums. Jamie hopes to do what she can to change that. She has an entire highlight section on her Instagram profile dedicated to discussing oral health. It's unclear what exactly sparked this dialogue, but there's a good chance her followers have found it extremely helpful.
9. She's Done Voice Acting
TV and film roles are usually what come to mind when people think of Jamie's work as an actress. There are a lot of people who don't realize that she's also done some voice work. In addition to being in animated series, she was also the voice of Jien Garson in the 2017 video game Mass Effect: Andromeda.
10. She Loves Watching TV
There are lots of people who work in the entertainment industry who don't like to watch TV in their free time, but Jamie isn't one of those people. She once said, "I'm a huge television fan, in general. I love TV. I love movies. I always have. It's what I do, and I love it."
Tell us what's wrong with this post? How could we improve it? :)
Let us improve this post!