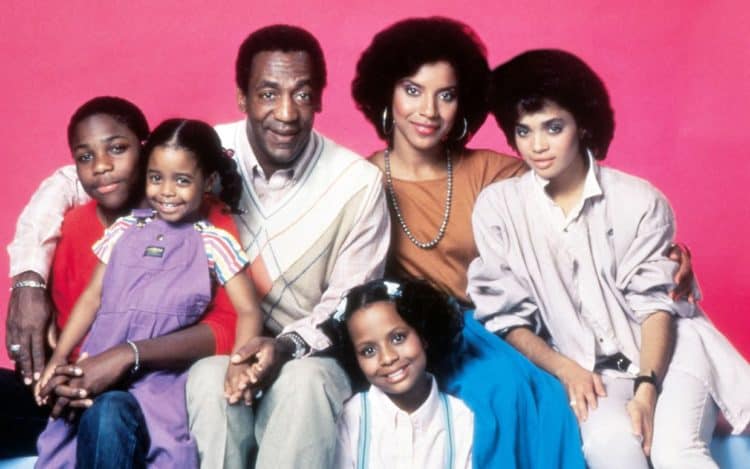 Prior to the sexual assault allegations in 2014, The Cosby Show was considered one of the greatest sitcoms of all time. For eight seasons, the show aired on NBC between September 20, 1984, until April 30, 1992. It focused on an upper-class African-American family living in Brooklyn, New York. It spent five seasons as the number-one-rated show on television, though all eight seasons were always in the top 20. More importantly, the success of The Cosby Show paved the way for more shows featuring a predominantly black cast, such as In Living Color and The Fresh Prince of Bel-Air. There's no denying the significance that the show has managed during its initial eight-season run; however, following Bill Cosby's trial and conviction, networks and streaming services have erased any trace of The Cosby Show existing. So, does the historic show deserve to be buried because of the actions of Bill Cosby?
Here's the thing, I completely understand why networks and media have opted to stop playing The Cosby Show. There's a thing called syndication and if the networks continued to play The Cosby Show then the actor would still be reaping the rewards despite his heinous crimes. Is it fair to the other actors and crew who put in years of hard work to produce such a wonderful series? No, but from a business standpoint, it's completely understood why a network doesn't even want to touch the classic show. However, despite what Bill Cosby has done in real life, that doesn't mean that the show should be etched from the history books. Without The Cosby Show, things like The Fresh Prince of Bel-Air or Martin probably wouldn't exist. We all know the story of how notoriously different it was for actors of color to get any sort of prominent work, and while it was still a pain during these times, the rating success of The Cosby Show made things a bit smoother. However, it isn't just because it helped get more black actors jobs, it showcased an upper-class black family without having to devolve into stereotypically racist storylines or characters. Sondra, Denise, Theodore, Vanessa, and Rudy weren't played black kids who ended going into the world of drugs, gangs, or rap music. They were portrayed as regular kids who went through the normal struggles that you don't see black families of this caliber have on television and media. The Cosby Show wasn't afraid to tackle serious subjects such as teen pregnancy and dyslexia, though it managed to serve its moral messages in a light and humorous manner. Racism, gangs, and rap music are a part of black culture, but not every African American family goes through that experience. Blacks can also be doctors, lawyers, professors, teachers, or any part of high level of society and The Cosby Show showcased a predominant black family in a positive light.
It also helped highlight black culture by showcasing different things such as jazz music, with legends such as B.B King, Stevie Wonder, Miriam Makeba, and Lena Horne making appearances and exhibiting a world that was rarely shown with as much love and respect in television and movies during this time. There's been criticism against show as many thought the Huxtables were just a black family in white face. Personally, I don't see it in that manner. The Huxtables helped transcend past the negatives stereotypes that are often associated with being a black man or woman, and showed that no manner your race or gender, that people of all walks of life are a diverse cast of characters. Sure, rap music originated in the black community, but not every black person is immersed in that culture. Same thing can be said about gangs or any other negative stereotype regarding black people. Unfortunately, racism is a big issue in the black community, and though it wasn't a subject that was touched upon much within the series, the fact that the show wasn't just popular amongst African Americans indicates how accepting other classes and races were of seeing a black family on their television screen. Professor Mark Anthony Neal explains it best on the impact The Cosby Show had during the Ronald Regan era, "The Huxtable family was positioned as the 'model' black family, overriding the legitimate criticisms of Regan-era attacks on social policies that were enacted to address social inequities the show helped obscure." This statement remains true until this very day despite the show being off the air. Just because the deplorable actions of Bill Cosby have tainted the brand of the show, it doesn't mean that the impact and messages should be forgotten along the way.The Cosby Show
Tell us what's wrong with this post? How could we improve it? :)
Let us improve this post!