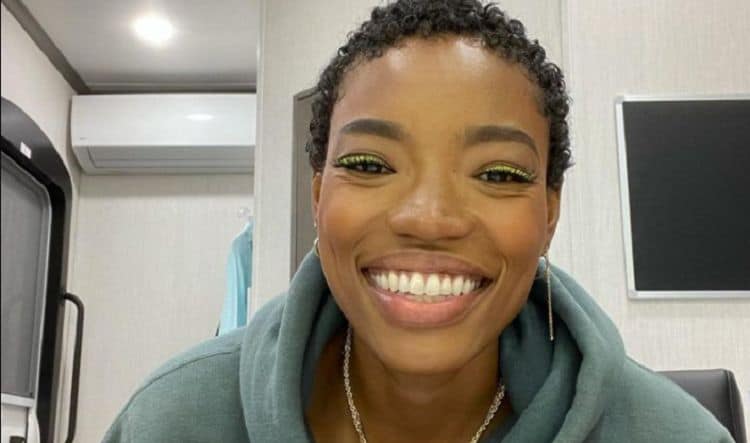 2021 will probably be a year that Nicole Chanel Williams will never forget. She landed roles in two successful TV shows: American Rust and Our Kinds of People, which gave her the chance to share her talent with people all over the world. The talented young actress is quickly showing that she has the potential to have a long and successful career in the entertainment industry and her growing fan base is hoping to see more of her in the year future. While it doesn't appear that she currently has any new projects in the works, we know that Nicole will eventually be a fixture on our screens. Keep reading to learn 10 things you didn't know about Nicole Chanel Williams.
1. She's A California Native
Nicole is originally from Sacramento, but there doesn't seem to be any information on her upbringing on her family life. While Sacramento is a great place with lots to offer, it goes without saying that Southern California is the best place to be for someone trying to pursue a career as an entertainer. From what we can tell, Nicole currently lives in the Los Angeles area.
2. She's In Her Early 30s
Even though Nicole plays a high school student in her role on Our Kind of People, her teenage years have come and gone. Nicole turned 32 in the summer of 2021. Thanks to her youthful appearance, she can probably get by playing much younger characters for a few more years.
3. She Loves Fashion
Acting isn't the only way that Nicole likes to express herself. She is also a very stylish person and fashion is one of her favorite things. Nicole is a natural when it comes to putting outfits together. No matter the occasion, you can bet that Nicole is going to show up looking amazing.
4. She Doesn't Have A Large Social Media Following
Social media has become a very powerful tool, and that's especially true for entertainers. Instagram appears to be the only platform Nicole has an account on. At the moment, she has just over 7,550 followers. There's no doubt that her following will increase as she gets further along in her career.
5. She Likes To Travel
Getting the chance to travel can offer some of the most memorable experiences of a lifetime. Thanks to her career, Nicole has gotten the chance to travel across the United States and to other parts of the world. She will probably be able to visit even more cool places in the years to come.
6. She's A Private Person
Even though Nicole has been getting a lot of attention this year, she has continued to keep her personal life out of the spotlight. It appears that she is the kind of person who prefers to keep all of the attention on her career. Since we all know what can happen when people in the public eye over share, it's easy to see why she's chosen a more low-key lifestyle.
7. She Only Has a Handful Of Acting Credits
Anyone who has seen Nicole's work will probably agree that she carries herself with the pose of someone who has been in the entertainment industry for decades. In reality, however, that's not the case. She made her TV debut in 2020 and she only has three TV credits. There's no doubt that her resume is going to grow significantly in the years to come.
8. It's Unclear If She's Had Formal Acting Training
Since there isn't much information out there about Nicole and her life, we weren't able to find any details on whether or not she has gone to a traditional acting school or taken any classes. At the end of the day, however, whatever she's done so far has definitely been working for her.
9. She's Modeled For Some Well-Known Brands
Acting is what Nicole is currently best known for, but there was a time when she was most recognizable for her work as a model. Throughout her modeling career, she has gotten to work with some very successful brands including Nike and Levi's. Now that her acting career is starting to take off, it'll be interesting to see whether she decides to focus on both or just pursue one.
10. She Isn't Afraid To Experiment With Her Hair
Most people are pretty attached to their hair. As a result, it can be difficult to step outside of their comfort zone and try new things. Nicole doesn't seem to have that problem. Nicole has had a variety of different hairstyles over the years and she isn't afraid to try new styles and colors.Our Kinds of People
Tell us what's wrong with this post? How could we improve it? :)
Let us improve this post!