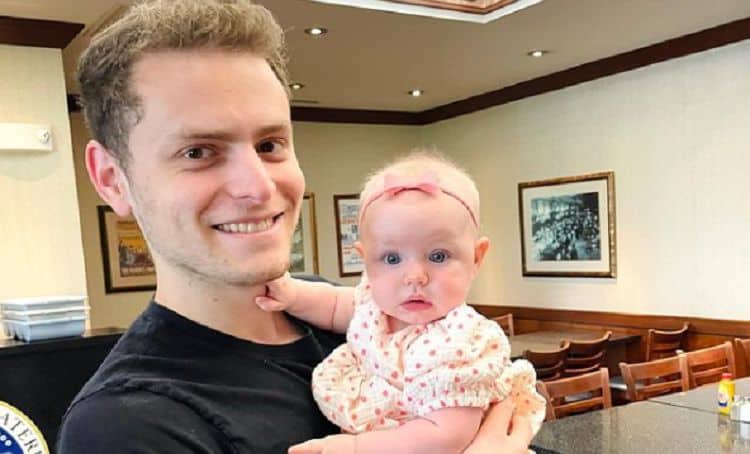 Aaron Parnas isn't your typical Gen Z influencer. Instead of posting about pop culture, fashion, fitness, or comedy, he has built a massive following thanks to his knowledge of politics and current events. Aaron is now known to people all over the world for his pro-Ukraine content. While it's true that his content is great, part of the reason he's gotten so much attention is that Lev Parnas is his father. Lev Parnas is known for being involved in the Trump–Ukraine scandal. In the fall of 2021, he was found guilty of making illegal donations to Donald Trump's 2020 presidential campaign. However, despite his father's reputation, Aaron is committed to carving out his own path. Continue reading for 10 things you didn't know about Aaron Parnas.
1. He's A Florida Native
Although Aaron's father is originally from Ukraine, Aaron was born and raised in Florida. He is very proud of his southern roots. In fact, as far as we know, he has lived in Florida for almost all of his life. He is currently based in the Boca Raton area and doesn't have plans to relocate.
2. He Graduated from College at 18
Even before Aaron became an influencer, he was already getting lots of attention due to his academic achievements. He was just 18 years old when he graduated from Florida Atlantic University. Subsequently, he was also 18 years old when he started law school at The George Washington University. He graduated with his JD in 2020. Aaron currently works as a lawyer.
3. He Speaks Three Languages
Learning another language can be very challenging. As a result, it's always impressive to find out that someone is able to speak more than one. With that being said, get ready to be impressed. According to his LinkedIn profile, Aaron speaks Russian and Spanish although he isn't fluent in either.
4. He's In A Relationship
Aaron has been fortunate to have lots of things go well for him in multiple areas of his life. On top of his academic and professional achievements, Aaron has also found happiness in his love life. He is in a relationship with a woman named Arielle Stephenson and the two appear to be very happy together.
5. He Likes to Play Tennis
There are lots of different ways to stay active. For Aaron, playing tennis is one of the ways that he likes to get a good sweat in. A video on his Instagram profile revealed him practicing his swing. While he does seem to enjoy tennis, there's nothing to suggest he's ever played on a competitive level.
6. He Has a YouTube Channel
Most people who are familiar with Aaron know him from the videos he's posted on TikTok. However, that isn't the only platform where you can catch his content. He started a YouTube channel in March of 2021 and he now has more than 2,300 subscribers. However, he has only uploaded nine videos since then.
7. His TikTok Videos Gave Gotten Nearly 40 Million Likes
There are many people who are impressed by the fact that Aaron has built a TikTok following that includes 1.3 million people. However, what is even more impressive is the fact that his videos have gotten 39.5 million likes. That number is only going to continue to grow as he keeps posting videos.
8. He's Somewhat Private
Even though Aaron has been thrust into the spotlight, he isn't the kind of person who likes sharing a lot of details about his personal life. Instead, he likes to keep his content centered around politics. To be fair, it's easy to understand why he has chosen to keep his private life away from the spotlight – especially given who his father is.
9. He Likes Helping Others
Just because Aaron's content is centered around Ukraine and other subjects that relate back to politics doesn't mean that he doesn't like to occasionally take about other things. He is also passionate about helping children who are fighting cancer. He has worked with an organization called Negu. According to Negu's website, "Children fighting cancer rarely get to just be kids, because they're so often stuck being patients. But with these activities, you can change that world for these kids! Your impact will give kids fighting cancer hope & joy when they need it most and help them smile and feel encouraged on the toughest days."
10. He Enjoys Traveling
Traveling is truly one of the best experiences a person can have. There's something about seeing other parts of the world that can really help expand the way a person thinks. Aaron has been fortunate to do some traveling during his lifetime. Some of the places he's visited include Israel and Mexico.