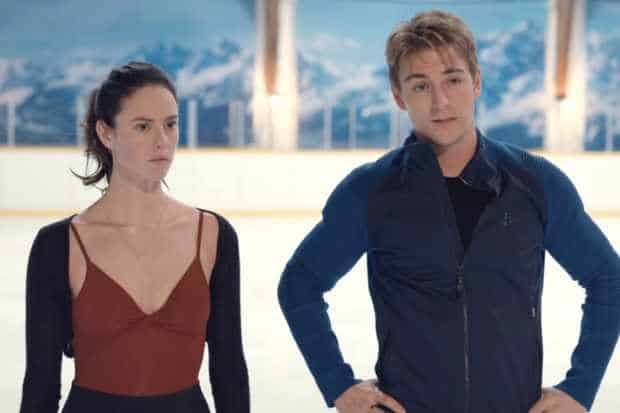 Evan Roderick has been in the entertainment industry for only a short time, but he has certainly made the most of it. Since his on-screen debut in 2015, he has steadily advanced to better opportunities. His big break came in 2017 when he was cast in a recurring role on the hit TV series Arrow. Continuing the momentum, he starred in the Netflix series Spinning Out which premiered in 2020. Although the show was canceled after one season, the role helped to establish Evan as a talented young actor, and people are looking forward to seeing what lies ahead for him. Keep reading to learn 10 things you didn't know about Evan Roderick.
1. He's Canadian
Some people may have been under the impression that Evan is originally from the United States. However, he was born and raised in Vancouver, Canada and he is very proud of his roots. From what we know, he is still based there and has not shared any plans to relocate.
2. He Was A Hockey Player
Acting isn't the only thing that Evan is good at. He grew up playing hockey and was a very talented player. After competing in various leagues throughout Canada, Evan earned a scholarship to play Division One hockey at the University of Massachusetts in Lowell. Unfortunately, however, after a series of injuries, he decided to retire from the sport.
3. He Got Into Acting as A Teenager
When Evan was younger, becoming a professional actor wasn't something he had envisioned for himself. Although he was passionate about acting, he didn't believe a career in the business was achievable for him. Yet, when he was around 16 years old, he decided to take acting seriously and started researching how to get an agent.
4. He Has Some Behind-the-Scenes Experience
At this stage of his career, it's evident that acting has been Evan's primary focus. However, he has also shown a curiosity in exploring the other side of the camera. In 2017, he was the associate producer of the short film Young/Old/Man. It will be intriguing to see if he continues to pursue more behind-the-scenes work in the years ahead.
5. He Has An Account on Cameo
Evan has an account on Cameo where he records and sells personalized video shoutouts for his fans. Unfortunately, though, he doesn't seem to be accepting new orders at the moment. However, those who are interested can be notified once he's back in action by subscribing to his page.
6. He Doesn't Like Dessert
For lots of people, dessert is their favorite course of every meal. That isn't the case for Evan, however. During an interview with Naluda Magazine, Evan revealed that he is a "hater of desserts". He didn't provide any additional details as to why he isn't a fan of desserts.
7. He's A Musician
People are already aware of the fact that acting is one of Evan's favorite ways to express himself, but what many don't know is that he also has a passion for music. In addition to being a big fan of other artists, Evan also likes to write and sing his own songs. Although he has not expressed any interest in pursuing music professionally, it remains an enjoyable hobby for him.
8. He Enjoys Spending Time In Nature
Over the last few years, Evan's career has really taken off. But he still makes sure to set aside time to do things he enjoys, such as spending time outdoors and taking in all the beauty that nature has to offer.
9. He Loves Wine
Is there a food or beverage that you can't get enough of? If so, you and Evan have something in common. While talking to Pop Culturalist, Evan shared that wine is his guilty pleasure. He didn't mention which kinds of wines he likes the most, but as an avid wine lover, he likely enjoys a nice variety of wines.
10. He Is A Private Person
Once some people get a taste of the spotlight, they can't seem to get enough of the attention. That doesn't appear to be the case with Evan, though. So far, he has opted to lead a quite private life. Outside of his career, he has not revealed much about his personal life. Although his fans may be keen to learn more about him, it's easy to comprehend why he has chosen to keep lots of things to himself.
Tell us what's wrong with this post? How could we improve it? :)
Let us improve this post!