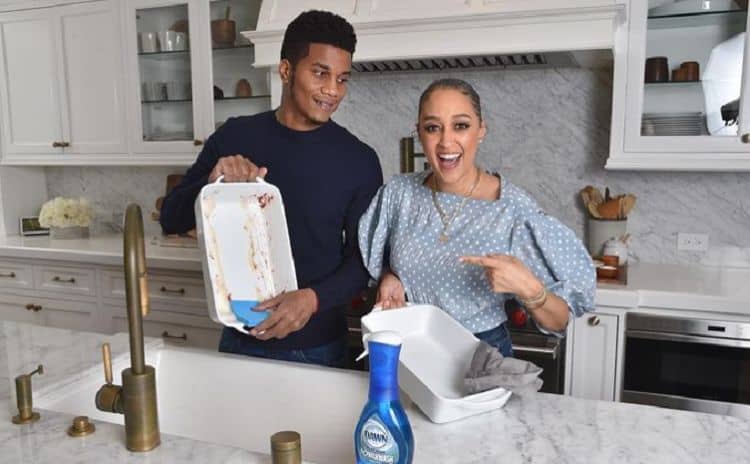 If you don't know the name Cory Hardrict, don't worry. You know him even if you don't know him. He's the man who married one of the most famous twins in the world. His wife is Tia Mowry, the lovely actress and twin sister of Tamera. They wed in 2008, they share two adorable little ones together, and they are living a life that really is their best life. They are constantly talking about their lives together, how they manage their kids and their marriage alongside their careers, and fans want to know more about the man who married half of everyone's favorite twin set.
1. He's in His 40s
Cory Hardrict is actually 41 as of 2020. He will turn 42 on November 9, 2021, which makes his year of birth 1979. He was born and raised in Chicago, but we don't know how long he lived there. We do know that he was barely 19 when he began acting, so we assume he knew from an early age what he wanted to do with his life.
2. He's an Actor
He's starred with his wife and sister-in-law in "Hollywood Horror," but it was nearly a year or so before that 1999 shoot that he began his career. He was on television, in the movies, and he's made many guest appearances on some of the best primetime shows around. It's why you know him so well when you see him.
3. He Was Instant Friends with Tia
They didn't get married for nearly a decade after they met, but they absolutely did fall for one another very quickly in a way. They became instant friends. He was waiting to catch the bus, and his future wife and her twin saw him waiting, offered him a ride home, and that was the beginning of the end. They did, however, hang out only as friends for a full year before they finally began dating.
4. He Asked Permission to Kiss Her
Something very sweet about their friendship is that they really did consider it a bit of a courtship. For a full year, they both liked one another as more than just friends, but they took things very slowly. They only hung out when there were other people around. They didn't do anything without friends, and he finally asked her a year into their friendship if it was all right to kiss her. It was. They dated for six years before he proposed in 2006, and the couple was married in 2008.
5. He Supports His Wife
There's nothing that is more important to Hardict that being supportive of his wife. He thinks the world of her, and he knows that she really loves him for who he is. He said that he had nothing when they met, and he knows that their love is real. She and their kids are the most important to him, and he spends his time making sure they know just how important.
6. His Wife Hid from Him During Quarantine
There were times during the pandemic quarantine where his own wife would hide from him. She'd head into the bathroom with a glass of wine just looking for a few moments of time without her kids or her husband needing anything from her. It's very relatable, and it has nothing to do with him. It was so many people looking for just a little quiet in an otherwise very privacy-empty time.
7. He's Not a Fan of Dishes
But…who really is? No one. No one actually likes doing dishes, do they? Hardict does them now that he has a wife and kids and he knows that the house won't clean itself, but being a single man in the past meant he'd just hide dishes in his oven. First and foremost, that is genius.
8. He Feels Quarantine Was a Blessing
Many, many people feel this way. There are so many of us who feel that spending the month of April 2020 (well, for us Floridians…it was much longer for the rest of the world) being forced to slow down because schools were closed and sports were cancelled and activities were suddenly not on the table any longer was a huge blessing. It was probably the best month around here because we didn't have to be anywhere. We had family dinners at the table. We had family date nights. We spent more time outside and less time worried about all the going and going and going. Hardict feels the same way. He fully appreciated what the lockdown brought to his busy family and the fact that being forced to slow down completely was so good for them. What a blessing.
9. He's a Team With His Wife
What makes their marriage work so well is the same thing that makes so many of our marriage work well; being a team with your partner. Their marriage is not about you do this and I'll do that and this is your job and that is my job. It's about seeing what needs to be done and doing it rather than waiting on someone else. Things get done because they are a team, and they value that. They also raise their kids to understand that there are just things that need to be done, and it doesn't matte who does them as long as they all help out.
10. He's Private
This is one couple who is so good at sharing about their lives and their family, but also keeping things very close. They do love to spend their time sharing what works for them, but they don't share so much that we know everything about them. They're just sweet about things.
Tell us what's wrong with this post? How could we improve it? :)
Let us improve this post!