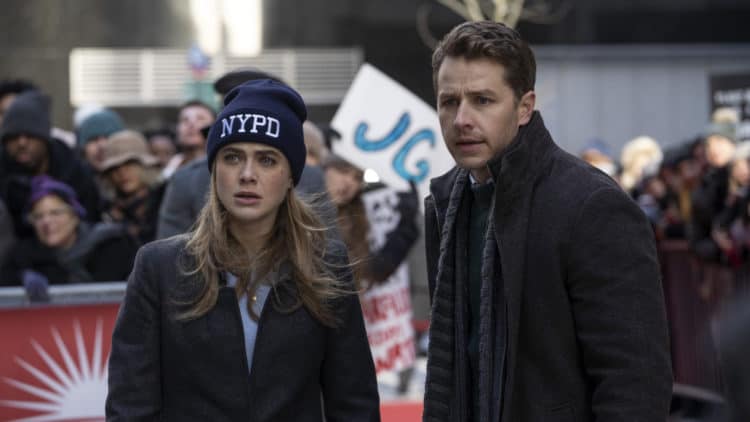 The gap between a season finale and a looming series renewal is an awkward and nerve-racking period. It's a time of vulnerability that is filled with uncertainty. Did the show deliver as expected? Did it fare well in the ratings game? Does it deserve another chance to tell its story? The questions may be aplenty, but it's answers a fairly simple, yes or no. One series that has recently been caught in this kind of limbo is NBC's Manifest.
What is the Hit Series About
The sci-fi drama series, created by Jeff Rake (The Tomorrow People), first premiered in 2018, and has since run a successful three seasons. This is why fans of the show were in utter dismay when NBC announced that the show won't be coming back for a fourth season anymore. This was met with public outcry and separation anxiety from fans all over the globe. It even resorted to a couple of fans to start an online petition to save the show. Fortunately, their efforts were not in vain, as a white knight came in to save the day (or the show)! The knight in shining armor was no other than media streaming giant, Netflix, who announced that they will be the one to renew the series for its fourth and final season, which will consist of 20 episodes in total.
The series' original storyline was able to capture viewers' attention at the onset. It followed the bizarre chain of events that transpired on a Montego Air Flight 828, which was traveling from Jamaica to New York City. Little did the passengers know that all of their lives were about to undergo a huge change after experiencing a few seconds of heavy turbulence. Upon landing at New York's Stewart International Airport, all 191 passengers and crew found out that their plane has been missing for over five and a half years already, and that everyone aboard the flight have been presumed dead. This anomaly sounded like a nightmare they could not seem to wake up from.
As the passengers come face to face with their new realities, they realize that everything has changed. The loved ones they left behind were either gone, or leading different lives already. As they struggle to come into terms with their newfound second lives, more strange things occur. The passengers suddenly undergo a series of "callings", in which they experience guiding voices and visions of future events. The recurring seasons are rooted into this main storyline, which only makes the episodes unpredictable and mysterious. The main cast members include Melissa Roxburgh (Star Trek Beyond) as detective Michaela Stone, Josh Dallas (Once Upon a Time) as professor Ben Stone, Athena Karkanis (Skyland) as Grace Stone, J.R. Ramirez (Jessica Jones) as police lieutenant Jared Vasquez, Luna Blaise (Fresh Off the Boat) as Olive Stone, Jack Messina (The Marvelous Mrs. Maisel) as Cal Stone, Parveen Kaur (Saving Hope) as Saanvi Bahl, Matt Long (Jack & Bobby) as Zeke Landon, and Holly Taylor (The Americans) as Angelina Meyer.
What was Behind Netflix's Series Renewal
Netflix first got acquainted with the series when it was added to their list of television shows last June 2021. This proved to be highly successful, as the series became part of the streaming giant's Top 10 list, where it stayed for more than 2 months. The most recent season 3 finale ended with massive cliffhangers. Don't worry, there won't be any spoilers this time around. Apart from a kidnapping incident, there was also a crime that ended with the sudden demise of one of the show's well-loved characters. It's no wonder fans took the news on the show's initial non-renewal the hard way. It certainly felt as if they were undergoing a painful break up. This also devastated show creator, Jeff Rake, who took it to Twitter to express his sentiments. Unbeknownst to many, Rake originally sold the series to NBC with a six-season plan, all laid out. He might not have gotten his original proposition, but the unexpected picker-upper by Netflix is way better than nothing at all. A silver lining amidst all the uncertainty.
As of the moment, there are still limited news surrounding the upcoming fourth season. Fans would be glad to know that Melissa Roxburgh and Josh Dallas are set to reprise their lead roles, while the other major and recurring cast members are currently in negotiations for one final comeback. It's rare that shows get a second chance to prove itself. One series that experienced a similar fate was comedy sitcom, Brooklyn Nine-Nine, which was saved from cancellation by NBC. In the world of show business, you either win some or lose some. It's safe to say that Manifest has indeed made its small screen impact. Let's all come together one final time to witness its last hurrah.
Tell us what's wrong with this post? How could we improve it? :)
Let us improve this post!