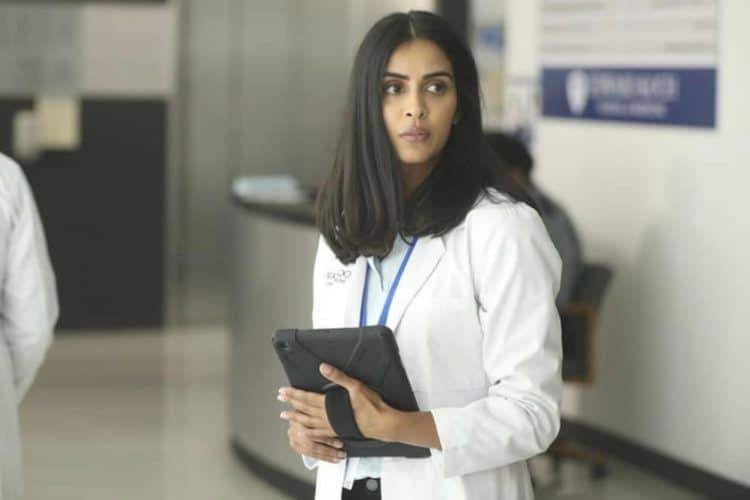 Destiny can be a mysterious force, guiding us towards our dreams and aspirations. For Parveen Kaur, her destiny was to become a successful actress in the entertainment industry. At the age of 18, she left home to pursue her passion, and it wasn't long before she landed her first major role on television. Best known for her role in "Manifest," Parveen Kaur's journey has been nothing short of remarkable. Let's delve into some lesser-known facts about this talented actress.
1. A Plan B: Set Designer
Parveen understood the importance of having a backup plan in case her acting career didn't take off. She aspired to become a set designer, inspired by Guillermo Del Toro's work on "The Strain." Her experience with the award-winning director left a lasting impression, and she hopes to create a similar set if the opportunity arises.
2. A Private Life
If you're curious about Parveen's romantic life, you'll be disappointed to learn that she keeps her personal life under wraps. Her social media posts mainly focus on her professional life, but we do know that she has two dogs and a penchant for great pasta.
3. Her First Job
Although she had a minor role with just one line, Parveen considers "The Strain" as her first job in the television industry. The horror and sci-fi show allowed her to stretch her imagination and hone her acting skills. Despite her excitement, she was nervous about working alongside big names in the industry.
4. High School Dropout
In an interview with BriefTake, Parveen revealed that she didn't finish high school. She left school and home to venture out on her own, despite her parents' lack of support for her pursuit of the arts.
5. Breaking Stereotypes
Parveen is tired of playing stereotypical nerdy characters often associated with Indian actors. Although she took on any role offered to her early in her career, she's now eager to explore different roles beyond the medical field.
6. Acting Out of Necessity
Parveen didn't initially plan on becoming an actress. However, a friend suggested that her energy would be perfect for the stage, and she needed to pay her bills. So, she took the advice and found her calling in the entertainment industry.
7. The Power of a Good Work Ethic
Parveen believes that a strong work ethic is crucial for success. She sacrificed her social life for a few years to focus on her career and advises young women to stay focused on their goals. In an interview with Her Campus, she encourages others to keep their eyes on the prize.
8. Overcoming Depression
Parveen admits to struggling with depression, especially after facing rejection in auditions. However, she's learned to persevere and bounce back from disappointments, ultimately leading to her success in the industry.
9. An Unexpected Role in "Manifest"
After a series of failed auditions, Parveen didn't expect to land a role in "Manifest." Despite her lack of enthusiasm during the audition, she ended up delivering the best performance of her career and secured the part.
10. First Football Game in New York
Parveen experienced her first live football game in New York, where she was amazed by the sight of 80,000 fans gathered in one place. The memorable experience was shared in an interview with Talk Nerdy with Us.