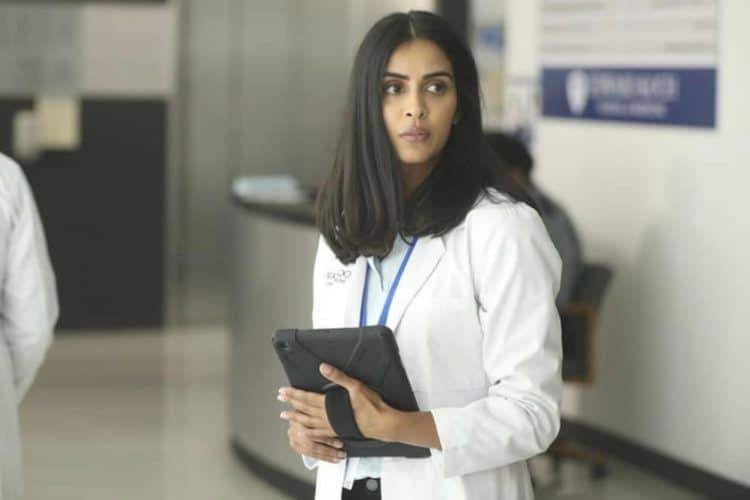 Some have their destinies written on a vision board while others stumble upon theirs. For a long time, Parveen Kaur was set on being in the entertainment industry, but she had to move away from home at the age of 18 for her to fulfill this dream. Luckily, she did not take long to land her first major role on television, and since then the ride has been worthwhile. The actress is mainly known for her role in "Manifest", but you can learn more about her from the facts below.
1. Her fallback plan in case acting did not work out
You cannot put all your eggs in one basket, and Parveen knew that not everything works according to plan. Therefore she hoped that if acting did not work out, she would become a set designer. Her inspiration for the interest in set designing was after seeing what Guillermo Del Toro was capable of on "The Strain." Her experience with the award-winning director was so great that she wants to create such a set if the chance ever presents itself.
2. She leads a private life
If you are curious about Parveen's romantic life, you are in for a rude shock because the actress does not disclose anything related to her dating life. As for her social media, you can barely pick up anything about her life because her posts are mostly about her professional life. However, we know that she has two dogs as well as her idea of great pasta.
3. Her first job
Although she had previously gotten a role where she had one line, Parveen thinks of "The Strain" as her first job because it was the first time to be in a television show. She liked working on the series because it afforded her the opportunity to stretch her imagination in the horror and sci-fi show. Besides the thrill of landing her first big TV job, she was afraid that she would make a fool of herself seeing that she was going to work alongside big names.
4. She did not finish high school
Although Parveen does not talk much about herself, you can pick a few facts about her life from her interviews. For instance, when she talked to BriefTake, she reveals that she did not finish high school. Parveen says that she left school and home ready to venture out on her own. She also disclosed that her parents were not supportive of her pursuing arts and perhaps wanted her to be a doctor or lawyer.
5. She is tired of playing the nerdy characters
Indians are always portrayed as scientists, doctors, engineers and other nerdy characters, and Parveen wants to get out of that stereotyping. When she was getting started, she would take on any role that was thrust upon her, and she has therefore worked in the medical field in "Saving Hope." However, after that show, the actress was ready to move on from any role relating to medicine only to later book another character in medicine; Saanvi in "Manifest." Now she hopes that she will get other parts away from medicine.
6. She became an actress out of necessity
Parveen describes herself as a late bloomer probably because she compares herself to actors who started acting in their childhood, yet she began in her 20s. However, unlike other late bloomers like Robert Knepper who were determined to pursue acting from an early age, Parveen never bothered with theater. To her, it was not something that she could pursue, until one day, a friend told her she had so much energy that could be utilized on stage. Moreover, she was living on her own and needed to pay her bills; therefore, she took her friend's advice and found herself in the entertainment industry.
7. She believes one can achieve anything through a good work ethic
The actress had to give up on her social life for a couple of years to ensure that she got to be where she is today, and she does not regret it. For Parveen, you can have the talent or skills, but unless you stay focused and work towards your goal, you will never achieve anything. In her interview with Her Campus, Parveen, therefore, advises young women to keep their eyes on the prize.
8. She gets depressed easily
There are people who will give up at the first sign of trouble while others will persist until they find a way. Parveen falls in the first category as proven by how she recounted her experience in one audition. The actress wanted so much to be the lead character of a particular show, but she did not get it because the casting directors did not think she was the ideal fit. Since Parveen was determined to be part of the show, regardless of whichever role she booked, she auditioned for another role but still did not get it. With the constant failure, Parveen was ready to give up on acting and stayed in bed for two days to nurse her disappointment.
9. She did not expect to be on "Manifest."
After wallowing in her self-pity, Parveen was lucky enough to get another audition, but unlike the previous one, this time she was not energized at all. Instead, she just managed to pull herself together and send the tape thinking that she will not get the part. However, after two days, she was called to go to New York, and she was still not feeling positive about it. Unexpectedly, Parveen had the best audition she has ever had in her entire career.
10. Her first time to watch a football game was in New York
Football or if you prefer, soccer is the most popular game in the world. Millions of people tune in to watch the game on television, and if they can catch it live, then the tickets will sell out since they are always in high demand. Be that as it may, Parveen had never attended a game in any stadium until she went to New York. The actress was so amazed at seeing at least 80,000 people together for the first time, and it was a memorable experience as she told Talk Nerdy with Us.