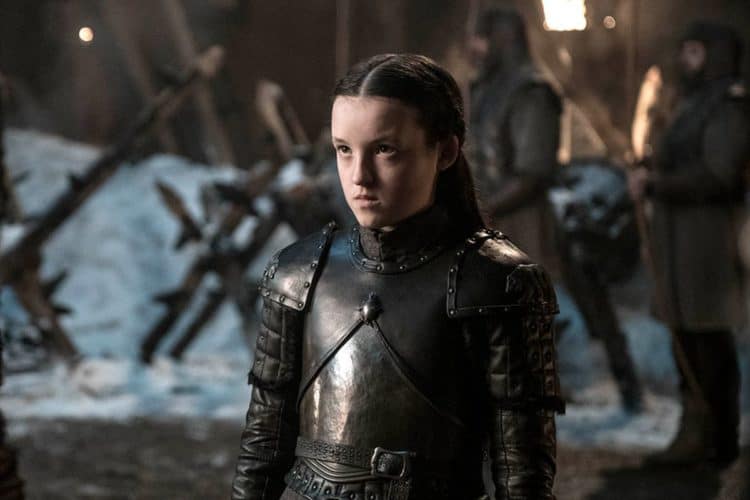 Bella Ramsey is only a teenager, but if you've ever seen her work it's hard to believe that she hasn't been acting for decades. Her naturally ability to bring stories to life is something that has been evident since she entered the industry. After just a little over three years of professional acting, she already has nearly 20 acting credits and the list is only going to keep growing. She is probably best-known for being in shows like Game of Thrones and His Dark Materials. Being a young person in the entertainment business isn't easy, but Bella seems to be handling it all with grace. Here are 10 things you didn't know about Bella Ramsey.
1. She Started Acting At Age 4
Most four year olds aren't thinking about much else other than napping and coloring, but Bella wasn't your typical four-year-old. She told The BBC, "I first started stage acting at the age of four when I joined a local Stagecoach group…I only thought of acting as a hobby until three years ago when I got into Television Workshop, which is an amazing place. "
2. Her Faith Is Very Important To Her
Bella hasn't shared the specifics of her religious beliefs, but it's clear her faith plays a very important role in her life. In May 2018 Bella tweeted, "Buzzing to be baptised tonight!! My faith is such a massive part of my life and so now I'm ready to be dunked (yep it's a full immersion baptism) and say publicly that Jesus is my Saviour".
3. She's Been In A Video Game
Most of Bella's fans are used to seeing her on the screen, but what many don't realize is that she's also a talented voice actor. In 2018, she was the voice of Freya in the video game Doctor Who Infinity: The Dalek Invasion of Time. She also voiced the title character in the animated series Hilda.
4. She Plays The Guitar
Although acting has taken up a good portion of Bella's life, it isn't the only art form she is interested in. She loves music and enjoys playing the guitar whenever she can. That being said, music appears to be just a hobby and there's no information to suggest she plans to pursue it on a serious level.
5. She Is Passionate About Standing Up For What She Believes In
Bella may be young, but she's already developed a strong sense of who she is and what she believes in. While standing firm in that isn't always easy, Bella has made it a point to always speak out about the things that are important to her. She is a strong supporter of the fight against racism and other human rights initiatives.
6. She's Already Won Awards
Sometimes it can take an actor decades to finally win an award. In some cases, talented actors go their entire careers without winning anything. Even after a few years in the industry, however, Bella has already earned a few awards. Most recently, she won a CinEuphoria Award in 2020.
7. She Plays Soccer
When you're born and raised in England, it's a little difficult not to become a soccer fan. Needless to say, Bella has been around the sport for her entire life. It's unclear whether or not Bella has ever played competitively, but she's definitely got some soccer skills.
8. She's Serious About Taking Care Of The Environment
At this point, it's common knowledge that this is the only earth we're ever going to get, so taking care of it is very important. Unfortunately, however, there are a lot of people who simply couldn't care less. Bella isn't one of those people, though. In fact, she's just the opposite. She loves spending time outdoors and she is a firm believer in the importance of preserving the planet.
9. She Was Only Supposed To Be In Season 6 Of GOT
Bella ended up playing a pretty significant role in Game of Thrones, so many people may not be aware that that wasn't how things were supposed to go. When she was cast for the series, she was originally only supposed to be around for season six, but fortunately for her, producers had other plans.
10. GOT Was Her First Professional Role
In most cases it can take actors several years to finally get a major role, but Bella got hers on the first try. Game of Thrones was actually the first professional job she was hired for. Not only was being on the show a great experience at the time, but it opened the door to lots of other opportunities.