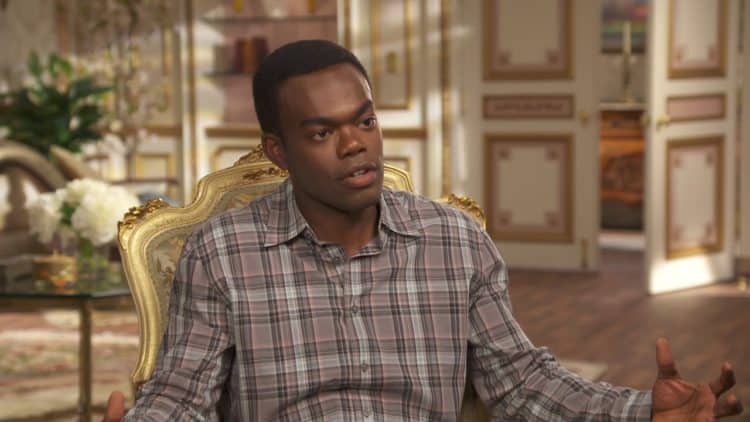 Those that started their career in the 2000s seem to be coming into their own at this point after doing the work and moving up the ranks and it's kind of inspiring to see. William Jackson Harper is among that number of people and so far it's been noticed that he's been making an impact on show business along with everyone else. If you don't know much about him at this point it might be time to take a closer look and brush up on some of his work, but with everything that's been coming on TV and into theaters these days it's not hard to admit that you might have missed out. Thankfully there's always time to go back and see just what he's done and see why there are people lauding him for the kind of performance that could easily catapult him into more prominent roles and possibly create an even bigger opportunity here and there in the days to come.
Here are a few things you might not have known about William.
10. He almost considered quitting his acting career.
There are times in any actor's career when things might get slow or a bit rough that a person might consider taking a different route in life and seeing what they can make of it. Thankfully though a role came along that prompted him to stay and he's been doing good since.
9. William is into simple pleasures.
His idea of paradise at this point would be eating tacos and just enjoying the company of good friends it would seem. Simple pleasures are nice since they're a lot easier to find sometimes, and they're a lot less demanding.
8. He's had a good deal of experience in theater.
Before making his way to movies he did spend some time in the theater and it was good experience that allowed him to move onward and upward. He does admit that coming to TV was a bit daunting since he had a lot to learn, but he's been excited to do so.
7. William confesses that he's a bit of a nerd.
Being a nerd these days is actually more like a badge of honor since admitting to it is something that people do when they understand that something they care about or have a passion for might be seen as kind of odd by someone else, but not in a negative light. In some way we're all nerds about something.
6. It's a bit odd, but if he can't see where all the walls in his home are he gets a bit freaked out.
This does sound like a strange quirk to have but it doesn't sound like something he can really control. One has to wonder what might have happened in his past that made this occur or if it was just something he was born with. It's not the strangest character quirk but it's up there.
5. He does like to play the drums.
William admits that he's not great at the drums but honestly how good do you have to be at something to really enjoy it? Hobbies are usually something you take up simply because they make you feel good, not because you look to master them all at once.
4. William starred on PBS for a little while.
He was on a kids' show called The Electric Company, which is one of the many educational shows that PBS has been known for throughout the years. It's easy to assume then that he managed to good amount of experience from this that helped him out when it came to obtaining other TV roles.
3. He had to go on a strict diet to get ripped for one of his roles.
William has admitted his regular diet isn't exactly that great but for one of his TV roles he had go from being in decent shape to being absolutely ripped so he had to stick to a pretty strict diet and had to increase his level of exercise in order to see the kind of results the showrunners wanted. It definitely worked since if you've ever seen him on the show the guy could be on the WWE he's so ripped.
2. In his youth he was kind of a chubby kid.
Being young and chubby is something a lot of people can relate to since when you're younger the idea of being in good shape tends to fluctuate with how active a kid is and what kind of diet they enjoy throughout their lives.
1. There's not a lot of personal information on him on the internet.
This seems to be something of a growing trend with some stars since there are a few people that don't have a lot of personal information on the web. It's nothing to worry over, but it is kind of noticeable.
Go on and check out his work, you might be pleasantly surprised.