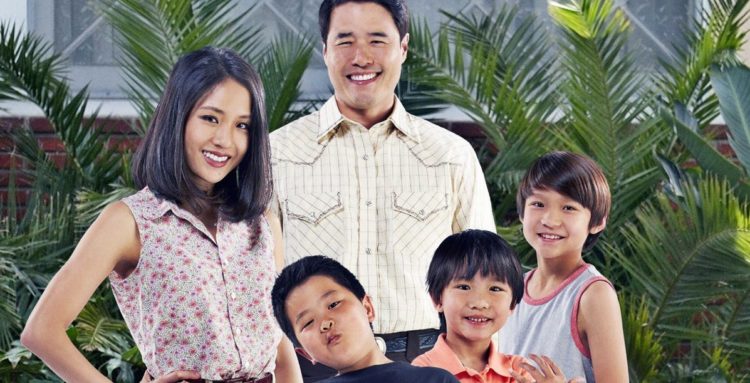 People with an interest in sitcoms might be familiar with Fresh Off the Boat. In short, it is an ABC sitcom centered on the Huang family, who are supposed to be Taiwanese-American immigrants in the Florida of the 1990s. Initially, Fresh Off the Boat was based on the autobiography of chef Eddie Huang, which is why the first season was focused on the character named Eddie Huang. Eventually, creative differences plus other considerations caused Eddie Huang to reduce his involvement with the show, thus resulting in increased focus on other characters as well. On the whole, it can be said that Fresh Off the Boat met with a fair amount of success, as shown by the fact that it received six seasons. However, the run of the show has now come to a conclusion with the announcement that there will not be a seventh season as well.
Do We Know Why Fresh Off the Boat Was Canceled?
Naturally, the cancellation has produced a lot of speculation about the exact cause of the cancellation. This is particularly true because show star Constance Wu ran into a minor scandal a while back. For those who are curious, one of Wu's tweets expressed a sense of dismay when it was announced that Fresh Off the Boat had been renewed for its sixth season. Unsurprisingly, a lot of people thought that it was very arrogant of her because she seemed to have been contemptuous of the kind of opportunity that most people can't even dream about. As a result, it should come as no surprise to learn that Wu made an attempt to mitigate the damage done by explaining some of the thoughts and feelings behind her tweet.
Essentially, she stated that her role on Fresh Off the Boat called for a huge commitment on her time, meaning that she was forced to miss out on a role in a movie that she was passionate about. Due to this, she was upset at the time, which was paired with her expressing her appreciation for the chance to work with the other cast members as well as the other people involved in the making of the show. Said individuals seemed to have forgiven her for her outburst, while the fans were more divided in that some did while others did not. As for ABC, well, suffice to say that its representative simply said that they had no comment to make on the whole situation at the time of the initial incident. Since that can be interpreted in a rather ominous light, it is no wonder that some people now think that Wu's scandal played a role in the cancellation of Fresh Off the Boat.
However, it is important to note that this is by no means guaranteed to be the cause of the cancellation. After all, Fresh Off the Boat has been seeing falling numbers in recent times, so much so that they prompted a schedule change for the show. As such, it seems more reasonable to say that the show was canceled because of financial considerations rather than a not particularly major scandal involving one of the cast members. Of course, these two potential causes are not mutually exclusive, meaning that it seems even more reasonable to say that both of them played a role in this outcome. Unfortunately, outsiders have a very limited glimpse at the situation behind the scenes, which is why this is the best guess that interested individuals can come up with unless someone with more insight is willing to reveal it.
Further Thoughts
Regardless, the cancellation of Fresh Off the Boat is a matter that will bring up mixed feelings for a lot of people out there. It isn't the first American show with an all-Asian American main cast. Instead, it is more accurate to say that it was the first American show with an all-Asian American main cast since All-American Girl, which was another ABC sitcom that was broadcast in the mid 1990s. However, the sheer gap between these two shows means that Fresh Off the Boat was still very much a pioneer of sorts, though a rather flawed pioneer nonetheless.
For those who are curious, there has been longstanding criticism that Fresh Off the Boat isn't an authentic representation of a Taiwanese-American family but has instead swapped out its source of inspiration for something much more generic meant for appeal to a much more generic audience. The problem with this is that it causes the show to become something from the outside looking in rather than something from the inside seeking to share with those without, thus causing it to lose much of its power as a source of potential representation. Even worse, the show has lost a lot of the more biting elements from Eddie Huang's autobiography, with examples ranging from how his grandfather had committed suicide to how his grandmother had bound feet. As a result, for some people, Fresh Off the Boat came off as a perfect example of the kind of blandness meant to maximize its potential viewers by avoiding anything that could upset anyone, thus stripping it of its authenticity as well as its verisimilitude in the process.
Still, one can make a good argument that Fresh Off the Boat was still a success in spite of this. However rote it might have been, its stories nonetheless featured a group of Asian-Americans at their center instead of relegating them to the role of side-characters. This might not seem particularly important for people who are used to seeing people like themselves on the screen, but the evidence suggests that it does make a huge difference. In part, this is because mass media has incredible influence over how people see other people, meaning that better representation makes for better treatment of those who are represented. However, it should also be noted that mass media also informs people about what is and isn't possible for them, which can have a huge influence on their self-perception as well as their self-esteem. Summed up, while Fresh Off the Boat is imperfect, it can nonetheless be considered a step forward.