2015 ushered in the most television series to ever hit the airwaves, with over 409 scripted programs being produced on the broadcast networks, basic cable, premium cable, and streaming services. However, this year also gave use some of the very best TV shows of the decade, from the final seasons of Mad Men, Justified, and Parks and Rec to the debuts of UnREAL, Mr. Robot, and Better Call Saul. It is "Peak TV" in the United States right now, with more viewing options than ever before, and that is reflected in our list of the best TV shows of 2015, as our writers chose a plethora of different series as the most impressive ones from this terrific year in television.
Below, you'll find individual lists from each of our participating writers with their picks for the best TV shows of 2015 and a paragraph or two about why a certain series made their list. Then at the very bottom of the page is the official list of TVOvermind's Best TV Shows of 2015, as all of our writers' votes were tallied to create a combined and fair selection of this year's greatest shows.
Check out the lists below, and be sure to comment with what you think about our choices and your picks for the best TV shows from this year.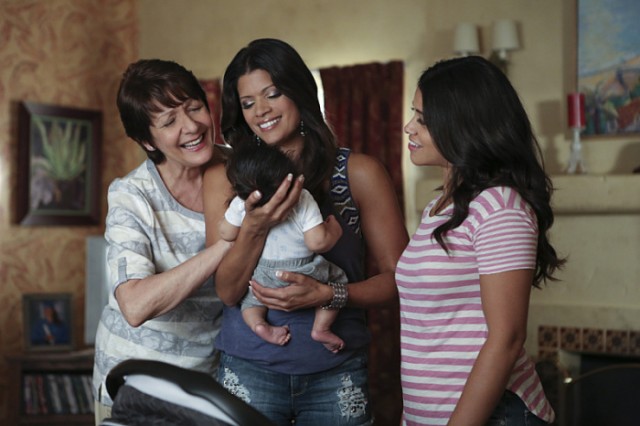 Araceli Aviles
10. Chicago Med
9. Chicago P.D.
8. The Big Bang Theory
7. Chasing Life
6. Blue Bloods
5. Empire
4. Chicago Fire
3. Supergirl
2. Jane the Virgin
1. Arrow
Why Jane the Virgin and Blue Bloods: I have been so proud and so unbelievably impressed with Jane the Virgin. Completely deserving of its Golden Globe nomination last year for Best Television Comedy and winner for heroine Gina Rodriguez, this dramedy is inspiring for a generation and a community. Season 2 hasn't slowed down a bit, earning Ms. Rodriguez yet another Golden Globe nomination, a Critics' Choice Award nomination, and a Critics' Choice nod for Jaime Camil as well. Each episode is filled with humor, telenovela soapiness, and real day-to-day issues of parenthood and livelihood. Fingers crossed for the trophies, but this show already has the trophy in my heart.
Meanwhile, Blue Bloods isn't given nearly enough credit for the work it does. We live in a time where everything is filmed, questioned, turned inside out, and regurgitated. That is a dangerous combination of circumstances for anyone on the police force. Life and death, moment by moment decisions are constantly scrutinized in conjunction with public perception and political agendas. Yes, this particular show offers up the perspective of white, Catholic police officers, so it would be easy to call this show biased or skewed if you do not fall into that demographic. Take some time to watch just one episode, though, and you'll see that this is a family which carefully considers and debates law and justice. Every story takes note of each perspective from which it can be viewed, as is each tragedy you see on the news everyday. With the incomparable Tom Selleck leading the charge as the stoic, honest NYC Police Commissioner, this show is as raw as it gets.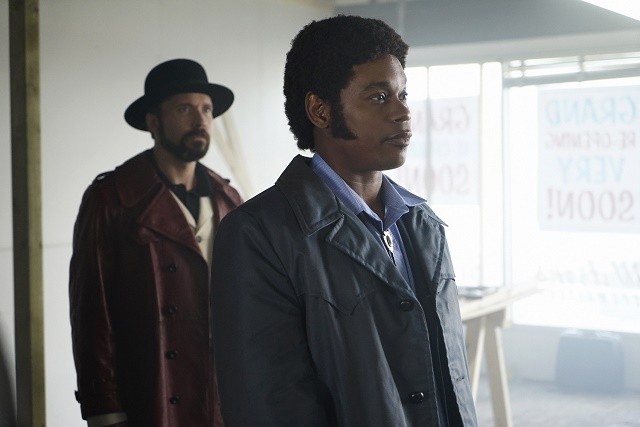 Blaise Hopkins
10. iZombie
9. Silicon Valley
8. Daredevil
7. Parks and Recreation
6. Doctor Who
5. Mr. Robot
4. Game of Thrones
3. Master of None
2. South Park
1. Fargo
Why Fargo: Fargo deserves all of the praise in the world for giving us a second season as good as its first. Anthology shows can easily drop in quality (see True Detective), but Fargo came back as strong as ever with episodes getting better each week. The second season mimicked the styles of some of Hollywood's best directors and delivered the ultimate package of a TV show. It is pretty upsetting to hear that we probably won't get Season 3 until 2017, but I'm willing to wait if that's how long Noah Hawley and his creative team need to make sure it's just as great.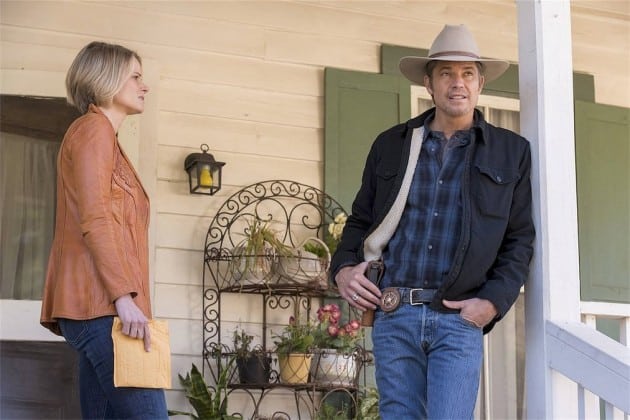 Chris King
10. The 100
9. You're the Worst
8. iZombie
7. Game of Thrones
6. Mad Men
5. Parks and Recreation
4. Fargo
3. The Americans
2. The Leftovers
1. Justified
Why Justified: Last year, I chose The Leftovers as the best show of 2014, and while the HBO drama was even more gripping and powerful in its incredible second season, it just failed to match the highs of Justified's swan song. After a lackluster Season 5, the sixth and final season of Justified was everything I wanted from the criminally underrated FX drama and more. Sam Elliott as Avery Markham was a magnificent villain; returning characters like Loretta and Constable Bob were given deserved moments to shine; the wonderful sense of humor that made Justified such a unique drama series was back in full force, along with the best dialogue on television; and the story of Raylan, Boyd, and Ava came to an amazingly thrilling and emotionally satisfying conclusion. Justified's farewell season delivered shootouts, explosions, and one of the most spectacular fight scenes ever put on television (you know I'm talking about the one inside Wynn Duffy's winnebago), all set in the vibrant, authentic, and memorable world of Harlan County. However, the series also provided so much magic in its quieter moments, like the beautiful final exchange between Raylan and Boyd, two men that were never friends but never enemies, just two Harlan boys who used to dig coal together.
Dara Driscoll
10. Empire
9. How to Get Away With Murder
8. Brooklyn Nine-Nine
7. The Walking Dead
6. The 100
5. Fresh Off the Boat
4. Daredevil
3. Steven Universe
2. Jane the Virgin
1. Quantico
Why Quantico: Ensemble cast shows can be really difficult to become attached to, but Quantico has known how to evenly add interest to each character throughout its first season. Not only is Priyanka Chopra an amazing lead, but the supporting cast has done an incredible job at creating a lively and seamless show. For me, Quantico was the underdog I wasn't even considering when fall series premieres started; the freshman series knocked it out of the park, and I can't wait to see what will happen next.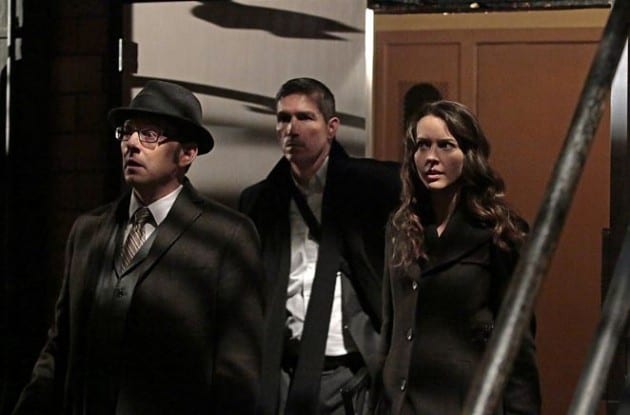 Hunter Bishop
10. Game of Thrones
9. Jane the Virgin
8. Transparent
7. Orphan Black
6. Veep
5. Fargo
4. Marvel's Jessica Jones
3. Better Call Saul
2. Mad Men
1. Person of Interest
Why Person of Interest: Amy Acker and Sarah Shahi are two of my favorite actresses working. I've been an Acker fan since I watched Angel at 18, and a Shahi fan since Fairly Legal. There has never been a time when either actress didn't elevate the role they were playing, and Person of Interest is no exception. Amy Acker coming on as a recurring character is the moment that the show became something more than an above-average procedural drama; I'm not saying she was the only reason, but Person of Interest got damn good in a hurry when she became a regular.
I bring this up because of episodes like "Control-Alt-Delete," which is possibly the best hour of television I've seen this year. Their relationship, purely flirty and speculative, was made real. That final kiss before Sarah Shahi's Shaw hits the button to free the elevator changed Amy Acker's Root, and Person of Interest hit another level because of it. Root was always a bada** killer, but for her to be frantic, and broken, and out of control? Christ almighty.
CBS hasn't revealed the premiere date yet for what may be the final season of Person of Interest, and that's a shame. It's a show that has gone above and beyond what regular network television asks, and for it to be delayed as it is is both disrespectful and short-sighted. But I know that when it comes back, it'll hit as hard as it did before, and with its reduced episode order, maybe even harder. If you aren't watching this show, catch up now, because it's about to be one hell of a ride.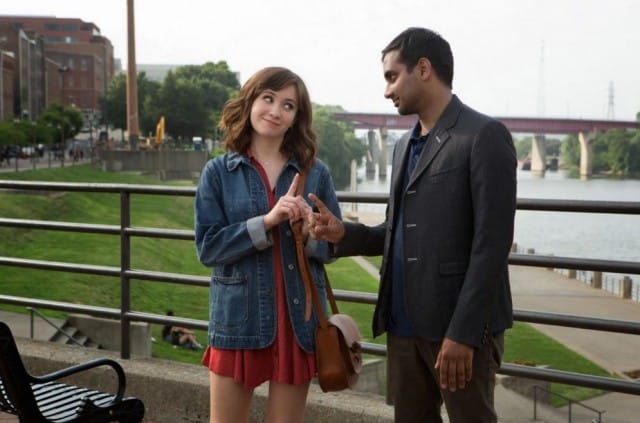 Jasef Wisener
10. The Leftovers
9. The Jinx: The Life and Deaths of Robert Durst
8. Parks and Recreation
7. Marvel's Jessica Jones
6. Wet Hot American Summer: First Day of Camp
5. Better Call Saul
4. Master of None
3. Mad Men
2. Fargo
1. Hannibal
Why Master of None: The biggest surprise for me when I was making this list was not only the inclusion of Netflix's recent comedy Master of None, but also the fact that I have it ranked as highly as I do. Despite the fact that I'm a huge fan of Aziz Ansari and his style of comedy, this one completely flew under the radar for me all throughout its production. I had heard that he had a series in the works with the streaming service, but it wasn't until the trailer was released that I finally started to pay attention. Once the series debuted, I was blown away. It not only perfectly blended comedic situations with real-life drama, but it managed to do so in an entirely relatable way with which almost anyone can connect. The performances were top-notch, and there isn't a weak link among the cast. The series also got better and better as it went along, and it managed to show a real heart that not a lot of series are able to do.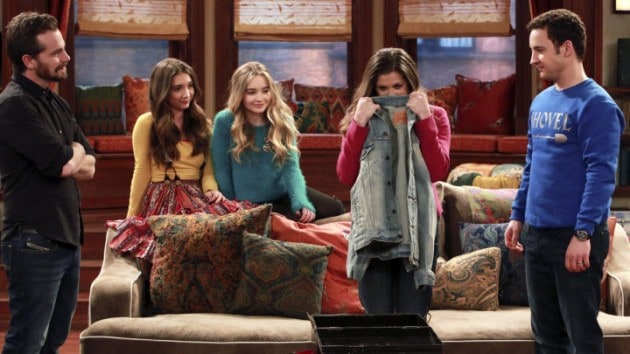 Jen Winkler
10. The Last Man on Earth
9. Jane the Virgin
8. Grace and Frankie
7. UnREAL
6. You're the Worst
5. Master of None
4. Chasing Life
3. The Leftovers
2. Unbreakable Kimmy Schmidt
1. Girl Meets World
Why Girl Meets World: The second season of Girl Meets World really stepped up its game to a whole new level. Cory and Topanga may have been the big nostalgic draw for the more "adult" viewers, but the kids on the show have made their own marks in this world. On top of addressing heavy issues like bullying, autism, and the lack of arts in schools, Girl Meets World managed to squeeze in a completely captivating love triangle between Riley, Lucas, and Maya. I'm closer to their parents' ages, and yet I'm completely invested in their (fictional) lives!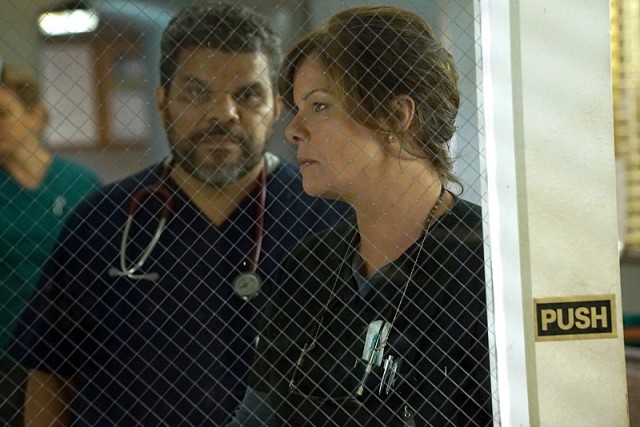 Joy D'Angelo
10. Major Crimes
9. Madam Secretary
8. Downton Abbey
7. Modern Family
6. black-ish
5. UnREAL
4. Masters of Sex
3. Blindspot
2. Code Black
1. Transparent
Why Code Black: Before anyone starts complaining about their show not making my list, I don't claim to have seen every show out there. I also don't judge network shows in the same way I do premium cable and streaming. They honestly are two different animals, and while the Emmys and other award shows continue to lump them all together, I don't. Transparent is creative and brilliant in all ways, but it's more a movie in segments than a TV show I'd want to watch week-to-week. (There's a reason shows like this are released all at once.) However, regardless of the platform, these are the 2015 shows that have grabbed my attention and kept me watching.
Looking at my top ten list, I learned something about what I like in a television show: a talented ensemble cast; women who have agency, power, and are multifaceted characters overall; interesting family dynamics; and character-driven stories that have solid, well-constructed plots that involve social and/or political issues. A bit of love, romance and mystery is always a plus. I don't have a problem with instances of sex, violence, gore, or nudity, but it should serve the story, not be the story. Intrigue, thrillers, mystery, and moral ambiguity are one thing, but shows about how people kill each other and things that fall into the genre of horror are never going to attract me.
With all of the above in mind, I'm putting in a pitch in for CBS' Code Black. First of all, it's got a great cast spearheaded by the uber-talented Marcia Gay Harden. It's a show where the acting and writing will, at some point, bring tears to my eyes because it always gets the human factor in the episodes. Code Black has multiple stories occurring at once and the fast-paced action is well-shot. Still, although I appreciate the intense visuals that you expect with a medical drama, what I love the most is is the writing. It gives the actors strong scenes where the words have a poetry and depth that reminds me of moments in an excellent play. You can't always pull that off on TV, but with this cast, you absolutely can.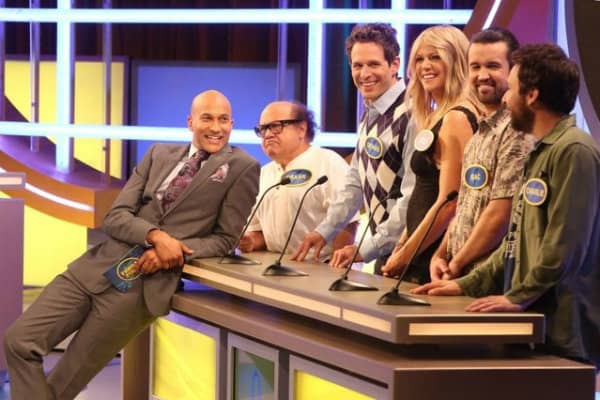 Laura Schinner
10. Quantico
9. New Girl
8. You're the Worst
7. Unbreakable Kimmy Schmidt
6. The Flash
5. Jane the Virgin
4. The 100
3. Brooklyn Nine-Nine
2. Arrow
1. It's Always Sunny in Philadelphia
Why It's Always Sunny in Philadelphia: The tenth season of It's Always Sunny may have aired in early 2015, but for me, it remained the best show of the year. Even after so many seasons, the series still manages to produce some of the funniest episodes on television, and I'd go so far as to argue that Season 10 was one of show's best yet. Between episodes like "Charlie Work," which is quite frankly a masterpiece, and "The Gang Goes on Family Fight," this show has not missed a beat. Almost every season, there's an episode or two where they go too far and things gets too weird even for me, but the tenth season managed to escape that pattern, providing nothing but top-notch episodes. As we continue to see just how truly insane these characters are, the show gets more and more funny, and I am beyond excited to see what they come up with in Season 11.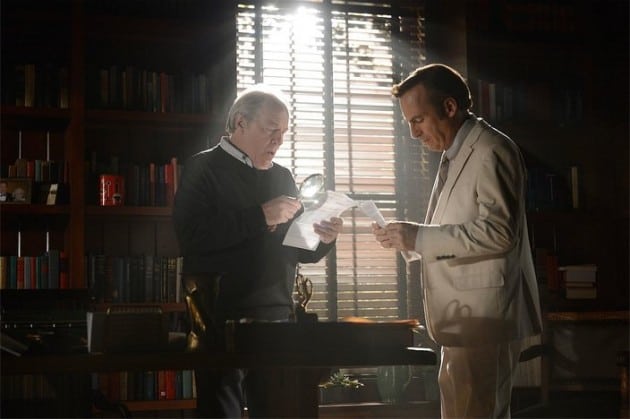 Nick Hogan
10. Parks and Recreation
9. Brooklyn Nine-Nine
8. The Man in the High Castle
7. Game of Thrones
6. Mr. Robot
5. The Flash
4. Fargo
3. Rectify
2. The 100
1. Better Call Saul
Why Better Call Saul: Better Call Saul was a risky experiment for AMC. They had to risk that the Breaking Bad universe would still be compelling when expanded to include the lives of Saul Goodman and Mike Ehrmantraut; fortunately, this experiment paid major dividends for the network. Better Call Saul is an extremely engrossing drama series about a man (known then as James McGill) who sets out to do the right thing in a morally bankrupt world. Since its airing, both Bob Odenkirk and Jonathan Banks have (rightly so) received plenty of awards buzz. For me, it took a world that I already loved and expanded upon it, proving that all characters can be more than comic relief. There were many great shows in 2015, but none trump King Saul.
Randy Dankievitch
10. Inside Amy Schumer
9. Wet Hot American Summer: First Day at Camp
8. UnREAL
7. The Flash
6. Rectify
5. The Americans
4. Broad City
3. Hannibal
2. You're the Worst
1. Fargo
Why You're the Worst: You're the Worst's second season stems from an ambitious proposition; can a comedy tell a grounded, meaningful story about depression, and still be funny? Considering how You're the Worst established itself as the anti-romantic comedy in its freshman season (with a bigger heart than most Hollywood rom-coms), it almost seems like a natural move. When most couples are enjoying infatuated bliss, Jimmy and Gretchen's relationship hangs by a thread as Gretchen's depression – in which Aya Cash delivers the performance of the year – takes over her personality, and by proxy, her life. And that's just the lead story (which the show nails, both due to Cash's performance and the show's understanding of the disease). You're the Worst avoided the sophomore slump with fantastic arcs like Edgar's improv, Lindsay's single life, and Vernon's horrible grip on finances, offering an even richer, deeper ensemble than on display in its impressive first season. Have I gushed about You're the Worst enough yet? If you haven't been watching, let me put it simply: you're missing the great love story of our generation.

Sean Colletti
10. Parks and Recreation
9. The Americans
8. BoJack Horseman
7. Banshee
6. The Leftovers
5. Justified
4. Mad Men
3. Rectify
2. Transparent
1. Hannibal
Why Hannibal: Four of my favorite series of the last decade finished their runs this year, and while I can sing the praises of Mad Men, Justified, and Parks and Recreation until the cows come home, television is going to miss Hannibal a lot more than those. In the final thirteen episodes, Bryan Fuller took his adaptation to even greater artistic heights, expanding upon Hannibal's distinct visual and aural flavors across multiple continents and plot arcs. The meat and potatoes were still there: amazing performances from the cast (including sure-to-be Emmy snub Richard Armitage), unique production design and lofty, eloquent dialogue. But it's how the pieces come together to make an episode of Hannibal work that carved such an intensely vivid series of pictures in my mind over the past three years. Hannibal is noticeably daring at a time when more and more writers are finding original ways to tell stories. Nothing has evoked such obsession and passion from me as a viewer–ever–because of how obsessed and passionate Fuller was to presenting his version of truth and beauty in very unexpected places. Will Graham and Hannibal Lecter are two pieces of a case study in the nature of love and friendship and how our conceptions of those terms are too often oversimplifications. Of all the times a critic has ever said "There's nothing like it on television," any of those references made about Hannibal were as correct as any will ever be, and we're likely never to see something like the series again. Gratitude, Mr. Fuller and team.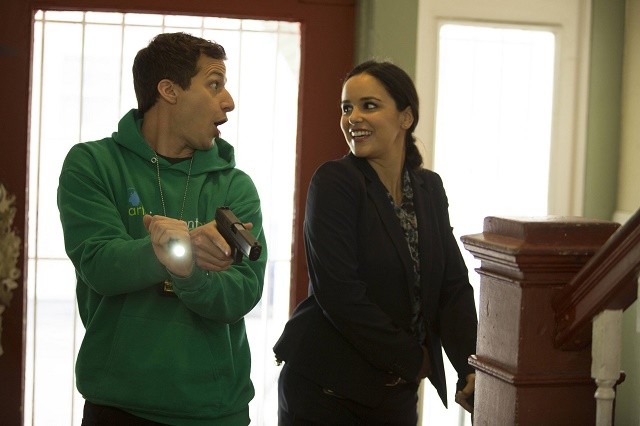 Tiffany Chang
10. Castle
9. The Big Bang Theory
8. Arrow
7. Hawaii Five-0
6. The Blacklist
5. Suits
4. NCIS: Los Angeles
3. Scorpion
2. Brooklyn Nine-Nine
1. The Flash
Why Scorpion and Brooklyn Nine-Nine: I love the amount of humor that Brooklyn Nine-Nine incorporates into each and every episode. It either makes me laugh out loud or face-palm at the hilarity of the idiotic situations that the characters get themselves into. Also, the writers have done a fantastic job at mixing comedy with drama, so viewers can look at Brooklyn Nine-Nine from a more serious point of view, when their sides stop hurting from laughing so hard.
As for Scorpion, I have watched this show from the beginning, and I was intrigued before starting to cover it for TVOvermind. The way that the characters solve the various problems in each episode reminds me of MacGyver. I also enjoy the sarcastic humor that the characters bring to the show as a whole.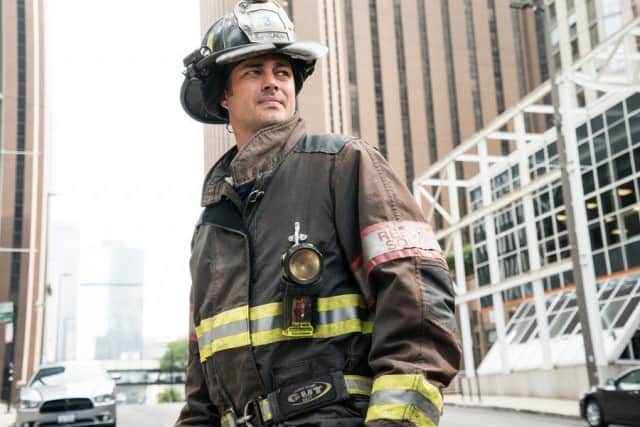 Tim Gerstenberger
10. Grey's Anatomy
9. black-ish
8. The Muppets
7. Quantico
6. Brooklyn Nine-Nine
5. Life in Pieces
4. The Goldbergs
3. Parks and Recreation
2. The Good Wife
1. Chicago Fire, Chicago P,D., and Chicago Med
Why Chicago Fire, Chicago PD, and Chicago Med: I know I am sort of cheating listing these three series as the best shows of the year. If you really think about it, the three NBC dramas are actually just one big exciting series. Chicago Fire has been a hit since it premiered in 2012, and things continue to heat up with the current scandal surrounding Chief Boden. Every episode of Chicago P.D. keeps me on the edge of my seat, and with Hank Voight leading the District 21 team, you know you are in for an hour of exhilaration. Chicago Med only started airing last month, but it has already proven to be a ratings winner. NBC even ordered five additional episodes. These series shine on their own, but you are in for a treat when there is a special cross-over episode featured during the season, too! Who knows what Dick Wolf will think of next? Chicago Law & Order? Chicago News? Chicago U? Whatever it is, I know I will be watching, and you should be, too.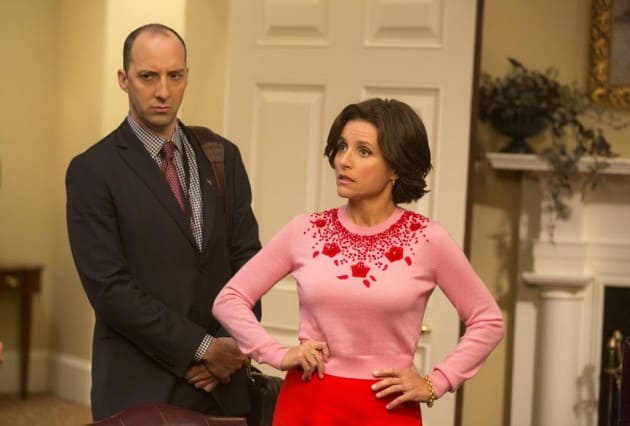 Virginia Podesta
10. UnREAL
9. The Affair
8. Unbreakable Kimmy Schmidt
7. Orange Is the New Black
6. Bloodline
5. Inside Amy Schummer
4. Mad Men
3. The Jinx
2. Rectify
1. Veep
Why Veep: This season of Veep, which coincidentally marked Armando Iannucci's departure from the show, was its best, which is a robust statement to make (pun intended). The political comedy delivered an impeccable string of episodes with outstanding acting, wip-smart dialogue, and impressive guest stars. The best part? We got to see Selina actually graduate from Veep to POTUS, and as expected, it was HILARIOUS.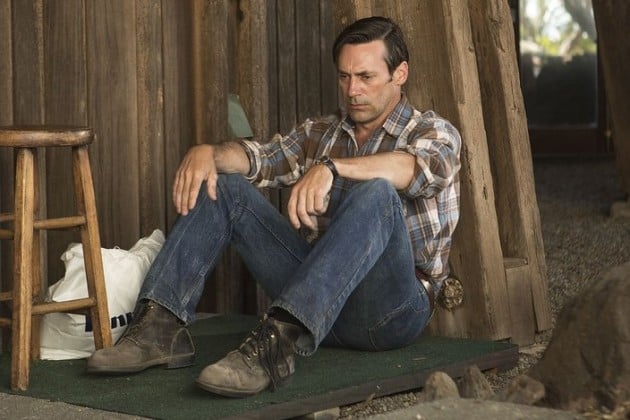 Overall Top 10 Best TV Shows of 2015
10. Chicago Fire
9. You're the Worst and Master of None (tied)
8. Arrow, The 100, Brooklyn Nine-Nine, and Transparent (tied)
7. Parks and Recreation and The Leftovers (tied)
6. Better Call Saul and The Flash (tied)
5. Jane the Virgin
4. Hannibal
3. Rectify
2. Mad Men
1. Fargo
[Photos via FX, The CW, FOX, NBC, HBO, ABC, Netflix, CBS, Disney Channel & AMC]