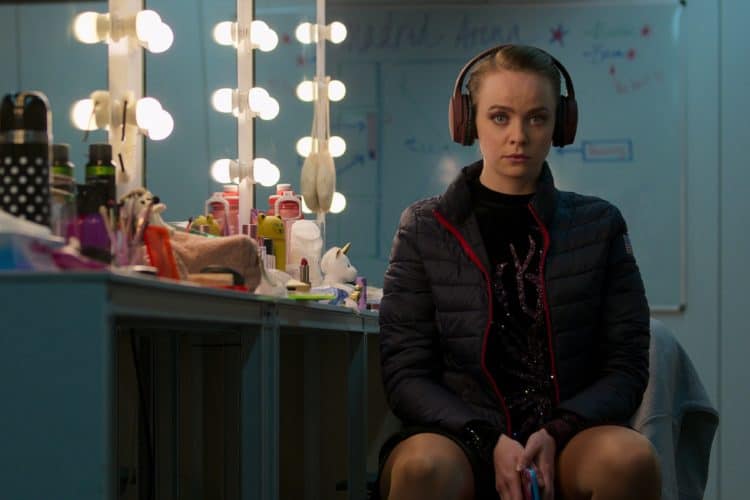 From the outside looking in, it may seem like the entertainment industry is full of actors. In reality, however, very few people actually get to live out their dream of becoming a professional actor. Lydia Fleming is proud to say that she's one of the people who has officially made it. The talented young actress has a main role in the new Netflix series In From the Cold and her role in the show has been getting her a lot of attention. Even though she's still very early on in her career, Lydia is already showing that she has what it takes to build a solid foundation in the business. Continue reading to learn 10 things you didn't know about Lydia Fleming.
1. In From the Cold is Her First TV Role
If you're not familiar with Lydia's name or face, that's because you've probably never seen her before. In From the Cold is her first TV role. That doesn't mean that she doesn't have a lot of acting experience, though. Prior to landing the part, Lydia was part of several theater productions.
2. She's a Formally Trained Actress
Over the years, Lydia has been putting in lots of work so that she can reach her full potential. Instead of jumping right into the audition process, she decided that she wanted to sharpen her skills in acting school. Lydia studied at the Guildhall School of Music & Drama in London. The school has a very long history of producing talented actors. Some of its most noteworthy alumni include Orlando Bloom, Ewan McGregor, and Michaela Coel.
3. She Enjoys Taking Pictures
Lydia is truly a creative person through and through and acting isn't the only way she likes to express herself. She also has a great eye for photography and she loves taking pictures in her free time. That said, it doesn't appear that she has any interest in pursuing photography as anything more than a hobby.
4. She Has A Great Sense of Style
She may not have any experience working in the fashion industry, but it's clear that she has an awesome sense of style. Fashion is yet another way for Lydia to share her personality with the world and she loves to keep her looks simple yet attractive. Looks certainly aren't everything, but as they say, when you look good you feel good.
5. She's Adventurous
If there's one thing Lydia isn't going to do, it's sit around and let life pass her by. She is all about making the most out of every moment and she's always up for a good adventure. She loves going hiking and exploring and she isn't afraid to step outside of her comfort zone.
6. She Is A Good Singer
It's obvious that acting is what Lydia has focused most of her attention on. Apparently, though, she's also a talented singer. Her resume reveals that she is a "strong singer" with a mezzo-soprano range. Maybe one day she will get the chance to combine her acting and singing skills into one role.
7. She's A Dog Person
Sorry to all of the cat people out there, but it looks like Lydia is a proud member of team dog. Anyone out there who has ever had a dog knows that there is something incredibly special about that relationship. Sure, dogs and humans may not be able to talk to each other in the traditional sense, but there is always an unspoken amount of love between a fur baby and its pet parent.
8. She Likes Her Privacy
Lydia certainly isn't the kind of actor who enjoys putting all of her business on blast. As of now, Lydia hasn't really revealed anything about her personal life on social media and she also hasn't done any interviews. However, as her career continues to grow we will probably learn even more about her.
9. She's Family Oriented
Despite the fact that we don't know much about Lydia's personal life, we do know that family is something that is very important to her. She has shared photos of some of her family members on Instagram and it's clear that she really values the relationships she has with them.
10. She's Well-Traveled
Most people will never get to see as much of the world as they'd like, so Lydia is grateful for all of the opportunities she's gotten to travel. She enjoys getting the chance to explore and learn about new people and places. In the years to come, she will probably be able to travel to even more places.
Tell us what's wrong with this post? How could we improve it? :)
Let us improve this post!