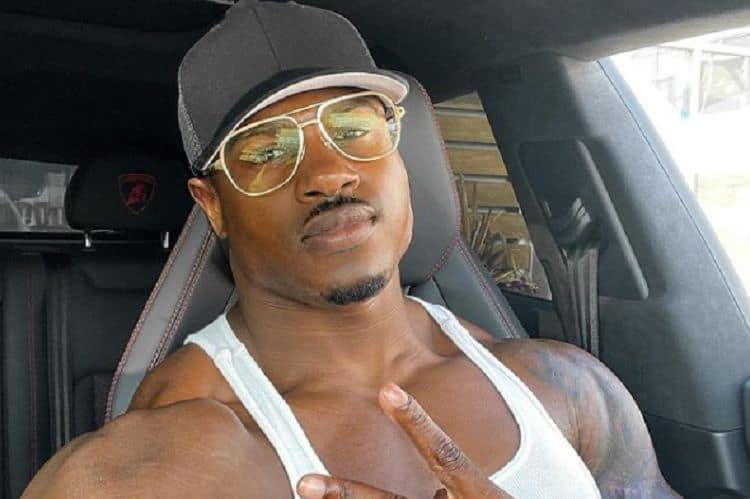 If you don't pay attention to the world of fitness athletes and influencers, you might not know the name Simeon Panda. Don't let that make you feel guilty, though. You can focus on your own fitness and healthy life even without paying any attention to the people online who do the same. However, Simeon Panda is the kind of guy you may want to get to know a little better. He's led an inspirational life filled with highs and lows designed to inspire everyone who follows along on his fitness journey.
1. He is One of the Top Influencers in the World
According to Forbes, that is. He is one of the top ten most influential fitness pros you'll find in the world today. He's good at what he does, and the fact that Forbes recognizes that speaks highly to his abilities and his talents.
2. He Owns His Own Businesses
He's the proud owner of several businesses. Among those are his Just Life and his Elimin8 businesses, which are his bread and butter. Both are designed to help empower people, to help them live their dreams by helping them live their best lives, and he is proud of the work he's accomplished.
3. He Has High Standards
Here is a man who is doing what it takes, and he is doing it the right way. While there are always going to be those who do what they can by taking the easy way out and using the quickest, fastest, least healthy tricks to get where they need to be by putting in the least work and effort, he is not that guy. He works for everything he has, and he works hard. His standards are high, and he hasn't the patience for anyone who does not share his vision of high standards.
4. He Began Lifting Young
He was 16 when he began lifting weights. He was nothing more than a scrawny teen who wanted to give himself a better body and make himself stronger. At the time, he might have dreamed of being one of the best bodybuilders and fitness models in the world, but that was not a reality for him at that point in his life.
5. He is Young
He is 35 as of 2021. We don't know his specific date of birth, but we know he was born in 1986. He's still relatively young, though we know that is a relative term in the world of bodybuilding. His body is changing daily, it's older than it was, and it's not nearly as youthful as it was when he began this journey.
6. He is Into Research
What sets Simeon Panda apart from others is his love of researching. While we use the word love knowing that he might not actually love it, he does know the importance of it. He looks for new ways to push himself, healthier ways to live his life, and other things he can do to make himself stronger and more agile. He does his research, and it shows.
7. He is Big Into Diet
He isn't a diet now and hit your goal and then go back to eating whatever kind of man. He's a man who knows that his diet is important all the time. He follows a strict diet throughout the year, and he only does cardio when he needs to cut back a little further. He's a believer that if you have a good diet all the time, cardio will not be a situation you need in your life.
8. He's Motivated By Fun
While working out, lifting weights, and eating a strict diet are all things that most people don't consider fun, Simeon Panda disagrees. These things are fun to him. He finds that he is motivated by how much he enjoys all three, and that's his why.
9. He Loves Hearing from Fans
If you ever thought about reaching out to let him know that you are inspired by him and the work he's done in his own life, do it. He's a man who enjoys this. He loves to hear that he's inspired others and that his own hard work has done wonders for others. These are the things that continue to motivate him and help him work harder.
10. He's a Role Model
Here's a man who lives a clean life. He eats well, he works out, he focuses only on the positives and the healthy aspect of living, and he is a role model. Forget the people who are online dancing for their followers while living their party life. This is the guy to follow.
Tell us what's wrong with this post? How could we improve it? :)
Let us improve this post!