Lauren Graham is one of television's most popular actresses, appearing in several award-winning comedy dramas. Although Graham had appeared in a few lead roles on television before the 2000s, her biggest role was playing Lorelai Gilmore in The WB/The CW comedy-drama series Gilmore Girls. Graham appeared in all 153 episodes of Gilmore Girls across its 7 seasons from October 5, 2000, to May 15, 2007.
Graham's Lorelai began the series as a single mother with a teenage daughter, Rory. Gilmore Girls follows Lorelai's life with her daughter in the fictional Connecticut town of Stars Hollow. It also documents her reconnection with her estranged parents. Graham's portrayal of Lorelai was critically acclaimed, for which she received several award nominations and wins. Since her time on the show, Graham has been busy. Here is everything Lauren Graham has done since Gilmore Girls.
Lauren Graham In Evan Almighty (2007)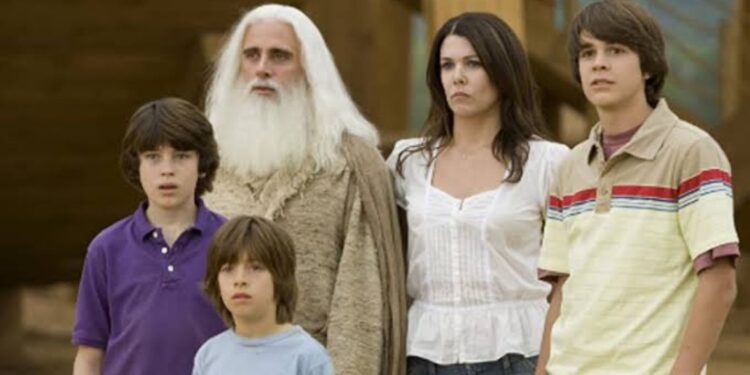 After Gilmore Girls ended, Lauren Graham's next appearance on screen was in Tom Shadyac's Bruce Almighty (2003). Graham played Steve Carell's wife, Joan Baxter. Graham's character is the supportive wife of a former television news reporter newly elected to Congress. When her husband begins to behave insanely, she leaves him. However, she returns after receiving advice from a stranger (God). With the children, Evan and Joan build the ark that helped save the people of Prestige Crest from the flooding dam.
Lauren Graham In Parenthood (2010–2015)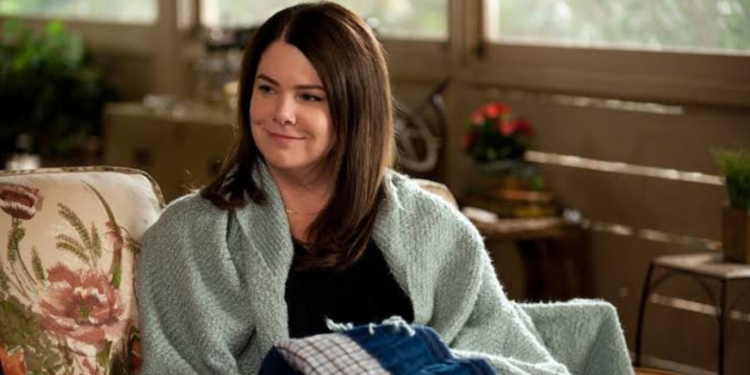 Three years after the final episode of Gilmore Girls aired, Lauren Graham was cast in a lead role in NBC's comedy-drama series Parenthood. In Parenthood season 1, 43-year-old Graham played Sarah Braverman, a 38-year-old mother of two children. Due to her financial situation, Sarah is forced to move back with her kids into her parents' home. The dramedy follows Sarah's life as she tries to find a job, build romantic relationships, and raise her two kids. As the show's lead cast, Graham appeared in all 103 episodes in its 6 seasons.
Lauren Graham In Max (2015)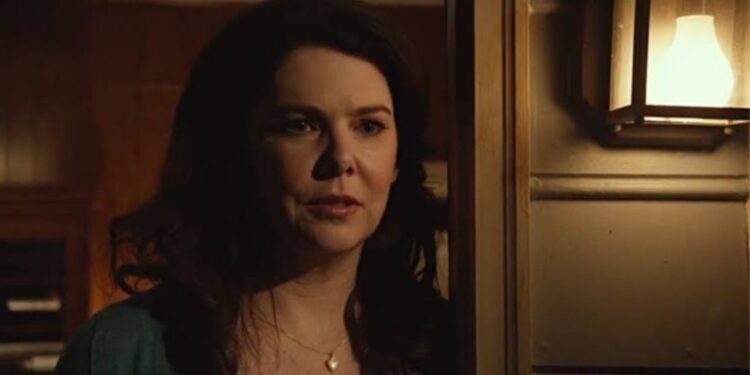 Lauren Graham plays a supporting role in Boaz Yakin's family adventure war drama, Max (2015). Graham plays Pamela Wincott, Kyle, and Justin's mother, and Ray Wincott's wife. The Wincott family received news of the death of the son, Kyle, a Marine MWD. Although Kyle's dog, Max, survives, he shows symptoms of trauma and PTSD. Warming up to Kyle's brother, Justin, Max helps reveal and bring Kyle's killer to justice. Although the movie received mixed reviews from critics, it was a commercial success, doubling its $20 million production budget by grossing $44 million at the Box Office.
Lauren Graham In Middle School: The Worst Years of My Life (2016)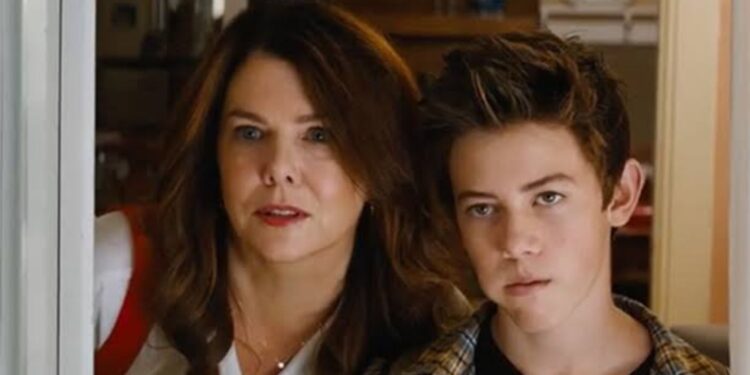 Middle School: The Worst Years of My Life (2016) is Steve Carr's live-action/animated family comedy. Lauren Graham played the mother, Julie Khatchadorian, of the film's protagonist Rafael "Rafe" Khatchadorian, and his smart younger sister Georgia Khatchadorian. The movie follows Rafe's life as he begins at Hills Village Middle School. Rafe, together with friends and classmates, worked together to rid the school of its bully Principal and Vice-Principal, Ken Dwight, and Ida Stricker. Middle School: The Worst Years of My Life was a massive success, grossing $23 million on an $8.5 million budget.
Lauren Graham In Gilmore Girls: A Year in the Life (2016)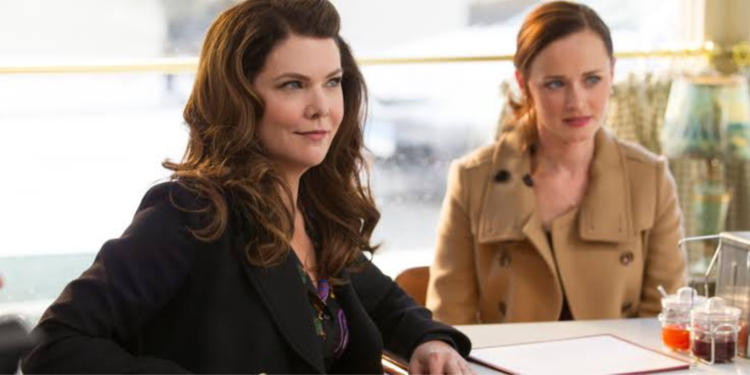 Lauren Graham reprised her role as Lorelai Gilmore in the unofficial eighth season of Gilmore Girls. Created as a sequel to the original Gilmore Girls (2000–2007), A Year in the Life was a Netflix comedy-drama miniseries with four 88-to-102-minute episodes. The show follows Rory Gilmore's life, her relationships, her journalist career, and her book-writing prospects.
It also follows Lorelai's struggles with her love life and career and the loss of her father, Richard Gilmore. The miniseries ends with Lorelai's marriage to Luke Danes, Rory's pregnancy and closure with her biological father. it also follows Emily Gilmore selling her home and moving on to have an independent life after coming to terms with the death of her husband.
Lauren Graham In Vampirina (2017–2018)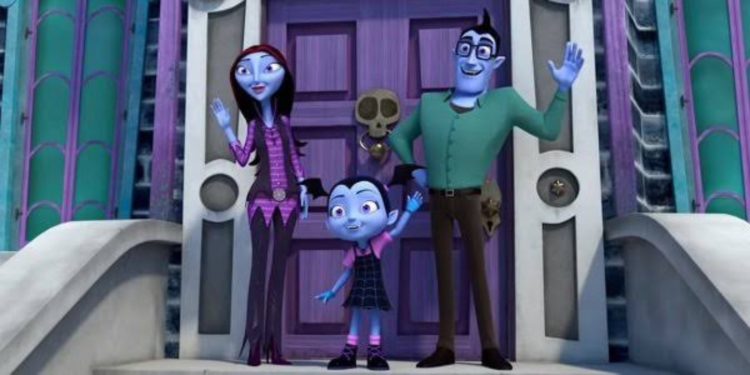 Lauren Graham lends her voice as Oxana Hauntley in Disney Junior/Disney Channel's computer-animated children's TV series Vampirina. Oxana is the titular character's mother. After moving from Transylvania to Pennsylvania, Oxana and her husband, Boris Hauntley, become proprietors of a bed and breakfast lodging establishment, Scare B&B. Keeping their lives and identity hidden from humans, Vee tries to adapt in school while her parents secretly run the establishment for visiting ghouls, goblins, and vampires.
Lauren Graham In The Mighty Ducks: Game Changers (2021–2022)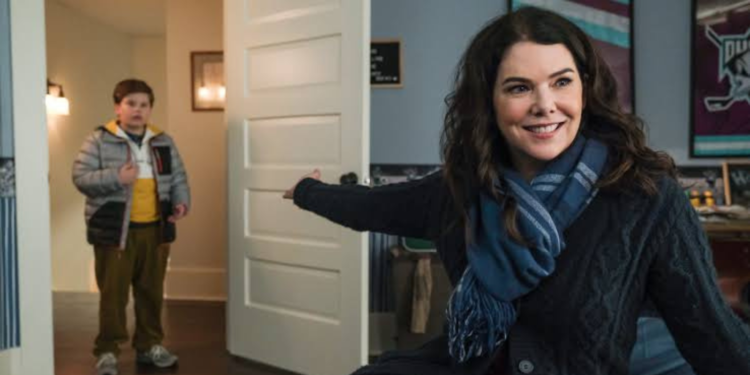 In The Mighty Ducks: Game Changers, Lauren Graham played Alex Morrow, mother of 12-year-old Evan Morrow. When her son Evan is rejected from the Mighty Ducks junior team, a hockey team, Alex forms a new rival team, Don't Bothers, and becomes the coach. Before adding being a coach to her resúmé, Alex is a paralegal for Ducksworth, Saver & Gross Law Firm.
With no hockey or coaching experience, Alex helped raise the team's morale by making the game all about fun. When Alex becomes obsessed with winning, she's fired as the team's coach. The Disney+ sports comedy-drama aired for 20 episodes for 2 seasons before it was canceled.
Lauren Graham Has Become A Published Author Since Gilmore Girls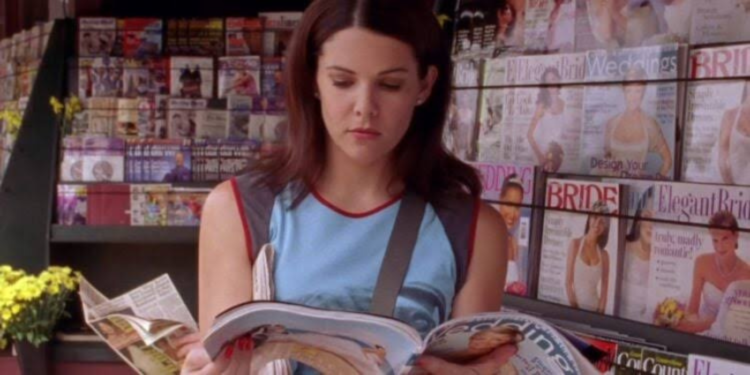 After Gilmore Girls, Lauren Graham became a published author. The actress is credited with four published books. Graham made her book publishing debut in 2013 with "Someday, Someday, Maybe: A Novel". The comedy novel tells a fictional experience of her journey to become an actress in New York. Since then, Graham went on to publish the 2016 personal essay collection, "Talking as Fast as I Can: From Gilmore Girls to Gilmore Girls (and Everything in Between), In Conclusion, Don't Worry About It" (2018), and "Have I Told You This Already?" (2022).
The Other Things Lauren Graham Has Done Since Gilmore Girls
Besides these listed roles in film and television, Lauren Graham worked on several other on-screen productions in minor roles. She appeared as a guest star in Family Guy (2002), Late Late Show with Craig Ferguson (2011), Web Therapy (2014), Curb Your Enthusiasm (2017), and Zoey's Extraordinary Playlist (2020–2021). In film, some of Lauren Graham's other notable roles include Phyllis Kearns in Flash of Genius (2008), Elizabeth in The Answer Man (2009), Fran Lockwood's voice in Cloudy with a Chance of Meatballs (2009), and Luann Mitchler in A Merry Friggin' Christmas (2014).
Tell us what's wrong with this post? How could we improve it? :)
Let us improve this post!