Daniel Radcliffe will always be remembered as everyone's favorite fictional wizard Harry Potter. It was the role that shaped not only his career but also his entire life (and the lives of Harry Potter fans too). Even though being a part of such a massive franchise can be both a blessing and a curse, Radcliffe has still managed to build himself an impressive film portfolio over the years.
The talented actor was not afraid to play around with different genres and intriguing roles over the course of his career. He never played it safe, often opting for independent filmmakers and portraying characters who would help him expand further as an actor. So here are the top ten best Daniel Radcliffe movies you need to watch.
1. The Woman in Black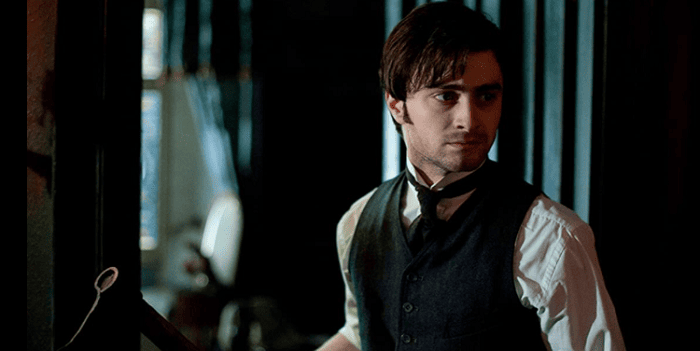 Shortly after the Harry Potter series, Daniel Radcliffe took on a challenging role in the supernatural horror movie The Woman in Black. Radcliffe plays the leading role of a young lawyer traveling to a remote and haunted village. As it turns out, the residents are tortured by a vengeful ghost of a scary woman dressed in black, hence the title of the movie. The movie is notably creepy on so many levels, and Radcliffe does a phenomenal job in this new type of role for him. Although not well-received by critics, The Woman in Black was a strong introduction of Daniel Radcliffe into more mature movie roles.
2. Now You See Me 2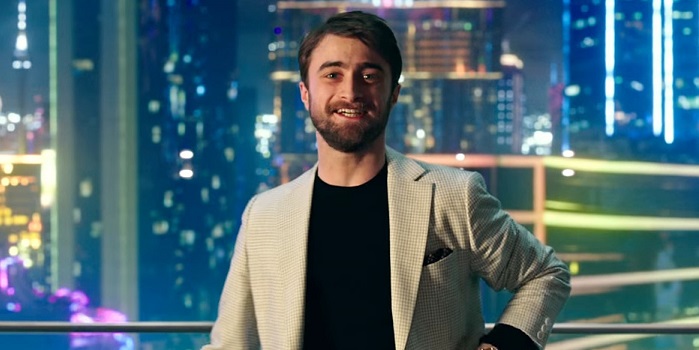 Now You See Me 2 is the sequel to the critically acclaimed Now You See Me. It's a continuation of a familiar story of four extraordinary magicians who now get blackmailed by a tech genius to pull off a seemingly impossible heist. Radcliffe joins the cast as an eccentric billionaire who wants to get his hands on a practical almighty gadget. As he is no stranger to magic, he fits right into the incredible cast. The movie was not as praised as the original, but it's still as entertaining and exciting to watch, especially because of Radcliffe's unique role.
3. The Lost City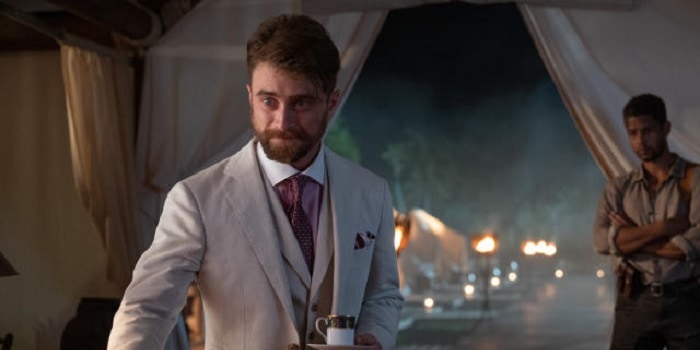 The Lost City is another important movie for Radcliffe's portfolio. He plays a sociopathic billionaire who kidnaps a romance novelist and forces her to help him discover the hidden treasure that she writes about in her books. Her cover model jumps to the rescue, and this is where the adventure begins. Radcliffe's role as a funny and quirky villain is impressive, to say the least. The movie is the rom-com adventure everyone knows and loves, so it's definitely worth watching if you enjoy Daniel Radcliffe's performances.
4. Swiss Army Man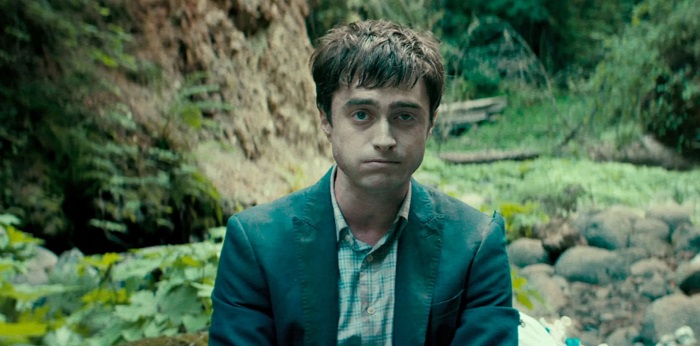 Swiss Army Man is no typical comedy drama. And it's definitely the first of its kind in Radcliffe's rich portfolio. In this movie, he plays a talking corpse who uses his bodily functions to travel across the ocean (yes, you've read that right). When he encounters a hopeless man stranded on an island, they begin an odd adventure together. The man gives the corpse the nickname Manny, teaches him about absurd concepts, and embarks with him on a crazy journey to find a way back home. This Daniel Radcliffe movie is an absurd comedy, so it might not be for everyone. But if you're looking to see Radcliffe in a different type of role, Swiss Army Man is a must-watch.
5. Kill Your Darlings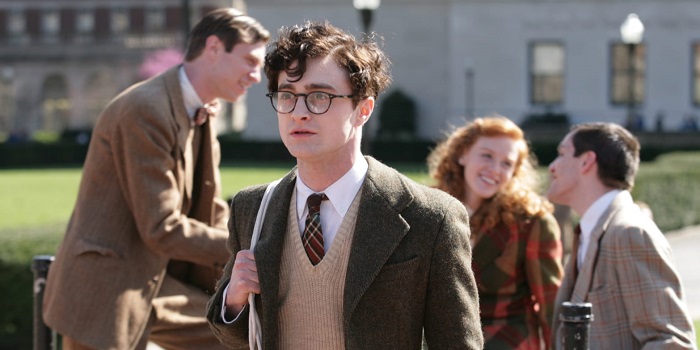 Kill Your Darlings is a biographical drama about the college days of four literary geniuses of the Beat Generation who get caught up in a murder investigation. Radcliffe plays Allen Ginsberg in this true story and gives an outstanding performance capturing the essence of the poet's character. The movie was well-received, and all the actors were praised for their powerful performances.
6. What If?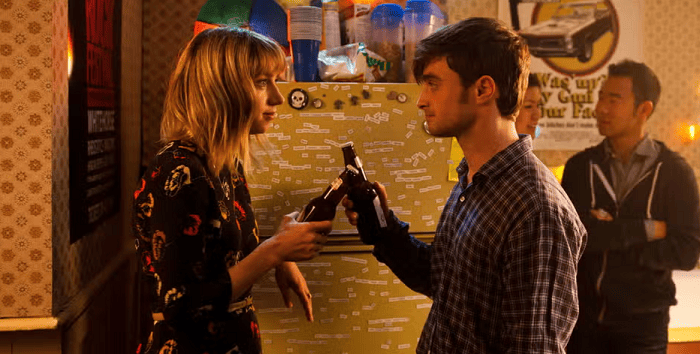 What If? is a romantic comedy that follows a medical school dropout (played by Daniel Radcliffe) who falls for his friend's cousin. Since she's already in a serious relationship, the two decide to remain just friends. But as life has it, their feelings become too strong to be ignored. So they get caught up in many romantic situations and the consequences of their actions. The movie is a beautiful ode to relationships, romance, and friendships. Radcliffe does a great job in this contemporary unusual rom-com, so this is a must-watch.
7. Guns Akimbo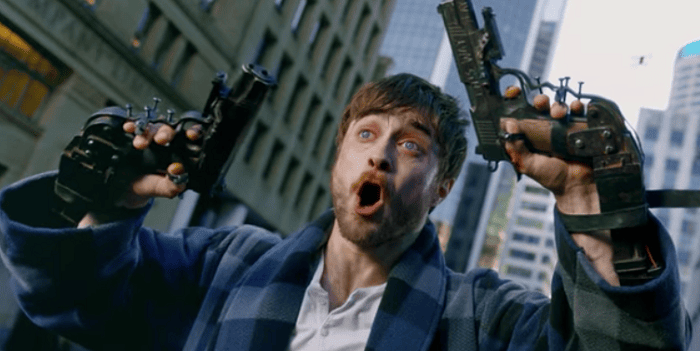 Guns Akimbo is the first big action movie for Daniel Radcliffe. It follows a geeky video game developer who finds himself thrown into a real-life video game where he is forced to survive. His only tools are his two huge pistols that have been attached to his hands. Radcliffe manages to give depth to his character and make him relatable and complex. This is definitely not easy for this type of movie genre filled with violence and flying bullets.
8. Escape From Pretoria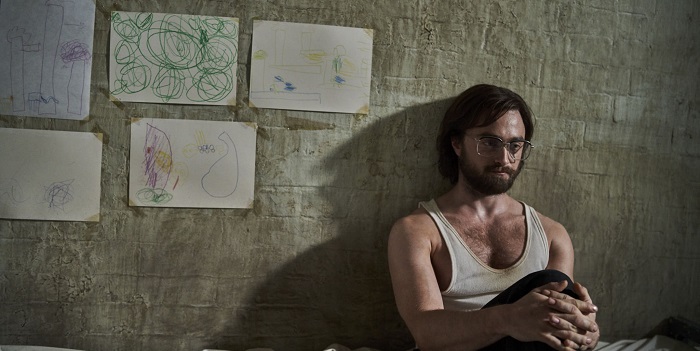 Escape From Pretoria is another Radcliffe movie based on a true story. It tells the story of a real-life prison break of two political captives in South Africa. The movie works both as a thriller and drama, as it captures the strong anti-apartheid messaging and determination to break free. Radcliffe's performance was highly praised for his impeccable South African accent but also for his ability to keep the tension building until the very end.
9. Imperium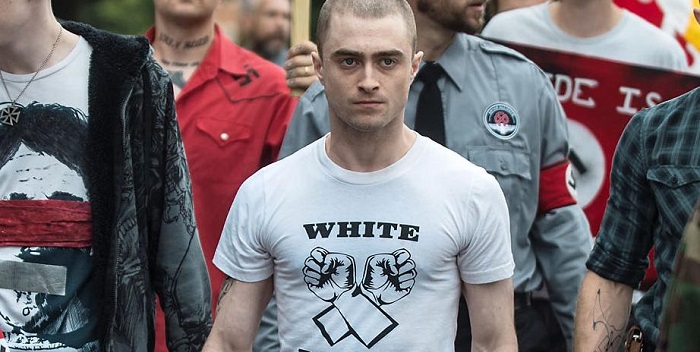 Imperium is a movie about a young FBI agent (Daniel Radcliffe) who infiltrates a white supremacist sect with the goal of taking them down and preventing a potential terrorist attack. The film's message is highly relevant and pertinent, making it a must-watch for all Radcliffe fans. The actor gives an outstanding performance as an infiltrated white supremacist who goes through psychological distress as he gets close to the world of neo-Nazis.
10. Jungle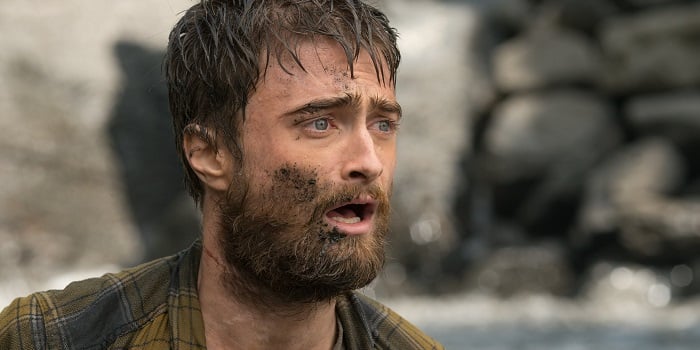 Jungle is another astonishing movie based on real-life events. The drama follows a group of adventurers who set off to Bolivia to explore the Amazon rainforest but find themselves stranded in the middle of a jungle. Radcliffe's acting performance earned critical claim, so it's a must-watch for all his fans.