The popular 2000s comfort show Gilmore Girls by Amy Sherman-Palladino would probably not be the same without Paris Geller. The character convinces with her brutal honesty, academic determination, and feisty personality. However, Paris, who is played by actress Liza Weil, was not originally supposed to be part of the show.
The show about the mother-daughter duo Lorelai (Lauren Graham) and Rory (Alexis Bledel) would not be the same without its quirky characters and great casting. Therefore, it seems apt that Paris was added later. Here are the reasons why Paris' character was written into Gilmore Girls and what the show would be like without her.
Why Paris' Character Was Invented For Gilmore Girls
Actress Liza Weil originally auditioned for Rory's role but lost the part to Alexis Bledel. Nevertheless, the writers were blown away by her audition and decided to create the character Paris for her. She would go on to challenge Rory in academic and personal terms. Rory was only supposed to encounter two mean girls at Chilton. With the addition of Paris, the mean girls became a trio.
Moreover, adding Paris to the cast gave the writers a chance to develop a frenemy relationship between the pair. Rory was also challenged in many ways that she was not used to by Paris. Beforehand, she was always smothered with love and appreciation in her hometown and never got any negative feedback for her questionable actions. Initially, Weil was freaked out by the fact that the writers created a character so she could join the Gilmore Girls cast. But then she felt flattered and grateful later on.
What Gilmore Girls Would Have Been Like Without Paris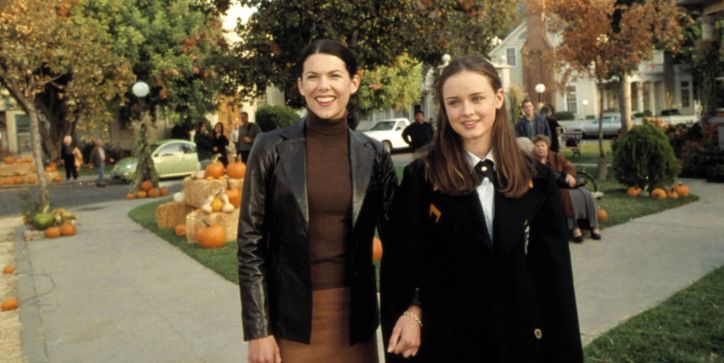 Since Paris exists in a strange friendship trio with Madeline and Louise, there was room for different relationships with each of them in relation to Rory. But imagine what it would be like if Paris wasn't at Chilton. Even more, what would the Gilmore Girls universe be like without her? It would have been very different if Rory had become close to one-half of a best-friend duo (either Madeline or Louise).
What would Rory's life be like if she competed with Louise competed for a place in the school newspaper or for student government? She does not seem like such a strong contender. At least not measuring up to Paris. To some extent, Louise would have abandoned Madeline. Furthermore, in some sense, Rory and Paris complement each other. Needless to say, the show would arguably not be the same without Paris's reality checks, snarky remarks, and sarcastic attitude. Frankly, Gilmore Girls would have less dynamic and be a tad boring without Paris.