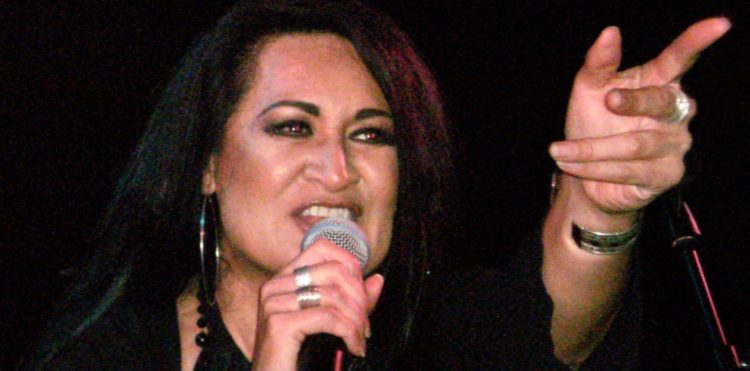 Annie Crummer is a professional singer from New Zealand who is best known for her hit single "I Hope I Never" along with several other popular songs. She is the most popular in her home country and mainly toured throughout Australia, and New Zealand but she has made appearances in other countries throughout the world. We wanted to learn more about this interesting artist and after research into her history and career, we discovered these 10 things that you probably didn't know about Annie Crummer.
1. Her Birthday
Annie Crummer was born in New Zealand in 1966. She was raised in West Aukland. She came by her talents as a musician honestly as her father, Will Crummer influenced her music to a high degree. She launched her professional career in music in 1992 with the release of her debut album "Language," under with WEA label. The album went to number 9 on the charts.
2. She has overcome crippling disability to become successful
Annie Crummer is a very strong woman and unless they were told, her fans wouldn't know that she has struggled with a disability her entire life. Annie has a severe form of dyslexia. It renders her unable to read or to write. Even though she is considered to be functionally illiterate she makes the best of it and she even believes that it is because of this inability to read and write that her sense of musical appreciation has become so very strong. It helps her to become a better singer.
3. Her father is a Cook Islander
Annie's dad is from the Cook Islands. The official language of the Island is Maori. Even though she cannot read or write, Annie participated in a semester of class to learn the language of her ancestors at the University of Aukland. She attended the class in 2000. This was to get in touch with her ancestral origins.
4. She has traveled with various musical groups
Annie Crummer has found musical success as both a solo artist and as a member of several groups. She has toured with the New Zealand based bands Herbs, When The Cat's Away, and Netherworld Dancing Toys. In addition to being a singer, she is also a songwriter. Annie doesn't let the fact that she cannot write down the words to her songs stop her or even slow her down. In addition to making three album releases of her own, she has performed on several tracks which are included in compilations of various artists from New Zealand.
5. She has performed with some famous singers from Australia
Crummer was involved in the 1996 ENZSO project when she recorded "I Hope I Never." She has also performed with Jimmy Barnes and John Farnham among others. In addition to her first album release in 1992, she released two more albums under the Warner Music NZ label. These were "Seventh Wave" in 1996, and "Shine: The Best of Annie Crummer" in 2002.
6. She also appeared in several stage productions
Annie Crummer was also a soloist in several musicals throughout New Zealand and Australia. She joined the South African production of "We Will Rock You and toured throughout New Zealand, Australia, and Japan. She also appeared as a soloist on stage in the musical production of "Rent" in Australia in 2010.
7. She's received national recognition
Annie Crummer is a star in her homeland. She has been officially recognized and at the Creative New Zealand Arts Pasifika Awards ceremony, she was awarded the Senior Pacific Artist Award. The event took place in 2011. This was a huge honor that was bestowed upon her. She was also inducted by the governor-general Dame Pasty Reddy as a member of the New Zealand Order of Merit in 2017 in the 2017 Queen's Birthday Honors for her contributions to music.
8. She released her first single at age 16
Crummer had difficulty in school because of her issues with reading and writing. She shared that she knew that there was something else that she needed to be doing. She was a very brave young lady who saw an advertisement for the show "Opportunity Knocks." She caught a bus and headed to Manukau for the auditions. She won the competition and by the time that she was just 16 years old she released her first single. It was a hit that went up to the sixteenth position on the music charts. She had found her niche and knew where she belonged.
9. She is magical
In Annie Crummer's mind, she is magical. She made the statement "I have magic" in reference to her good fortune and success as a musical artist. She was making reference to the fact that she cannot read or write but the fact that she has magic makes this inconvenience matter much less. While Annie may call it magic, we call it a natural talent and a positive attitude. She doesn't look at how difficult something might be, nor does she consider failure an option. She just loves life and does her best. She also has a good time while she's doing it.
10. Her father was also a singer in a band
When we said that her father was a powerful influence over her decision to be a singer and songwriter, it is because he was also a musician. Will Crummer and the Rarotongans performed their music in the native tongue of Cook Islanders, Maori. He was successful with his 50s band in Cook Island. When Annie was just nine years old, her father took her to see a professional soprano trainer named Dame Sister Mary Leo, who was a num with a reputation for training some of the very best artists from the region. This is where she got her first experiences with vocal training. She had the natural talent that just needed a bit of direction and from there she took the reigns and carved her own destiny.