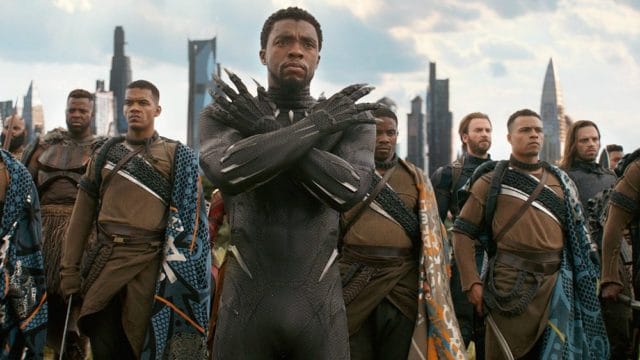 Kevin Feige is adamant that diversity is going to be a big part of the future of Marvel movies. While that's great to hear it's also worth noting that they've been doing a pretty bang up job of it lately as we've seen more women and a great deal more ethnic feel within the movies, especially with the Black Panther film. As the MCU rolls on it's going to incorporate even more diverse characters as it introduces Captain Marvel, a Black Widow solo film, and also the very likely possibility of an all-woman film from the MCU. There's no doubt we'll see the DCEU trying hard to match the MCU bit for bit but so far the MCU has made it plain that they've hit the ground running and aren't looking to stop anytime soon.
With Black Panther it's been established that the MCU has definitely become multicultural in what it will cover and what regions of the world it will delve into, and this is great considering that their are heroes from all over the world that belong to Marvel. Perhaps one of these days we might even see a fabled crossover between the MCU and DCEU. It's enough to dream but at this point it's not worth holding our breath for since the tensions between the two companies seem a little too high at the moment. But so far as the MCU goes it's been pulling away from the white male hero for a while now, incorporating more female characters and now taking on characters from different racial and cultural backgrounds as well.
In terms of bringing them to the screen, Blade was the first one if anyone cares to remember, while Luke Cage came out on Netflix before Black Panther hit. Even the Falcon came out in Captain America: The Winter Soldier, before T'Challa made his debut in Civil War. So stating that Marvel has been dedicated to only white males for a long period of time is kind of erroneous to be honest, since while white superheroes did become the focus, they weren't the only ones in the mix. As of now though it can truly be said that the MCU is honestly including just about anyone and everyone it can, and the roles of women and people of different ethnic background are becoming much more pronounced. If you look to Guardians of the Galaxy you would see that Gamorra and Nebula have come to the forefront, while in the Avengers and even Iron Man film Black Widow hasn't exactly taken a back seat. Even Peggy Carter took on a well-defined role in Captain America: The First Avenger.
The problem seems to be more along the lines of giving these individuals their own movies, which is where the true money seems to come from. So far a lot of those that have been introduced aren't exactly up to pushing their own stories, but apparently Black Widow is going to be attempted. Captain Marvel should be a workable story since the hero was quite prominent within the MCU. Black Panther was historical within the annals of Marvel and thus had more than earned his own movie, while the likes of Gamorra, Nebula, the Wasp, and several others are all great characters, but have never really rated their own stories as of yet.
The times are a-changin' though.