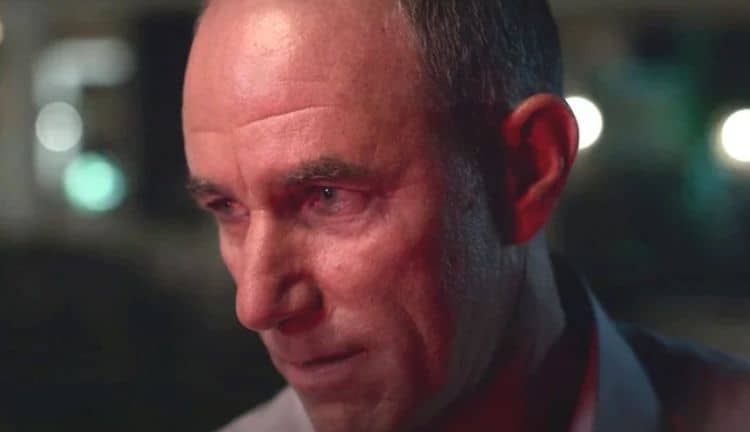 With more than 25 years of professional acting experience to his name, Jamie has found the kind of consistency that is hard for actors to come by. During his career, he has worked on a wide variety of projects and he's even gotten to collaborate with some of the biggest names in the business. No matter what movies or shows you've seen Jamie in, there's a good chance that his work left a lasting impression on you. Jamie plans to keep the momentum going, and 2022 is going to be a huge year for him. He will be in two upcoming TV shows, The Lincoln Lawyer and Wednesday, and these projects will help take his career to even higher heights. Keep reading to learn 10 things you didn't know about Jamie McShane.
1. He's From New Jersey
Jamie was born and raised in Saddle River, New Jersey and he comes from a close-knit family. Saddle River is considered a suburb of New York City and it has become a very desirable location over the last several years. Although New Jersey will always have a special place in Jamie's heart, it appears that he is now based in the Los Angeles area.
2. He's An Award Winner
While it's true that most actors act because they love it, that doesn't mean that they don't appreciate having their hard work recognized. That recognition typically comes in the form of awards. Jamie has been fortunate to win a few awards over the years including a New York City International Film Festival Award for Best Supporting Actor in a Feature Film for his role in The Meanest Man in Texas.
3. He Was In English Major
Many professional actors decided to study drama during their time in college. However, Jamie chose to focus on something else. He attended the University of Richmond where he earned a bachelor's degree in English. Although acting and English may seem unrelated to some, there is actually lots of overlap.
4. He Has Almost 150 Acting Credits
Even though Jamie has had to endure quite a few ups and downs in his career, he has still managed to build a very impressive resume. Jamie's IMDB page shows that he has 147 acting credits which include the two projects he's currently working on. He'll easily reach 150 credits within the next couple of years.
5. He Grew Up Playing Hockey
When Jamie was younger, acting wasn't at the top of his priority list. Instead, he was focused on sports and he especially enjoyed playing hockey. Unfortunately, however, a serious injury put his hockey career to an end. He eventually took up tennis and became a tennis instructor.
6. He's Not Really Into Social Media
Social media has become the first place most people go when they want to see what their favorite celebrities are up to. Unfortunately, however, Jamie's fans don't have that luxury. He doesn't have any verified social media accounts and the Twitter account that appears to belong to him hasn't had any activity in years.
7. He Went On A Backpacking Adventure
Jamie has always had an adventurous spirit and after college, he decided to do something that lots of people dream of: backpacking all over the world. After working various odd jobs to save money, Jamie backpacked through Europe, Asia, and New Zealand.
8. It Took Him Over A Decade To Be Able To Make A Living From Acting
Let's face it, the phrase "starving artist" isn't just something people like to say. The truth is that many artists simply can't live off of the money they make from their art. Jamie used to be one of them. During an interview with Huff Post, Jamie shared that he was acting for about 12 years before he was able to earn enough income as an actor to survive. Prior to that, he was working at the microscope business that his father owns. He told Huff Post, "I basically drove a truck all day throughout NJ and NY doing delivery/pickup and sales."
9. He Likes to Write
Acting isn't the only way that Jamie likes to express his love for storytelling. Writing is also something he enjoys doing. Several years ago, he wrote a book of poetry as well as some children's stories. Unfortunately, we weren't able to track down any information on Jamie's written work.
10. He Has A Black Belt
Jamie's days as a competitive athlete may be over, but that hasn't stopped him from keeping himself active. He studied Tae Kwon Do for several years and eventually became a black belt. Not only is martial arts a great way to learn self-defense strategies, but it also teaches discipline.