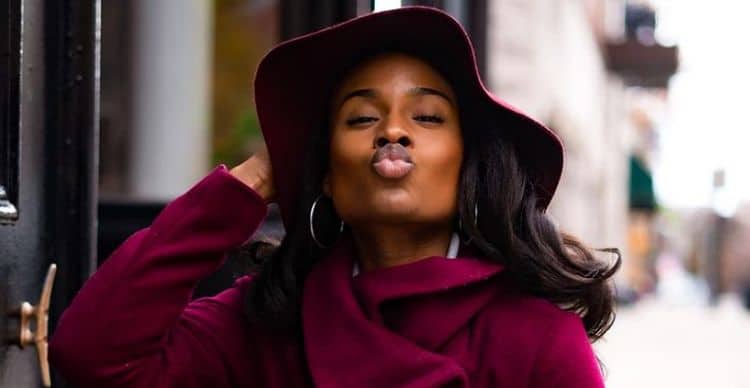 After spending several years in the New York City dating scene, Ivana Noble is hoping that she can finally find someone to settle down with. If everything goes according to plan, that 'someone' will be this season's Bachelor, Clayton Echard. Ivana is one of several women competing for his attention but she's ready to show him exactly why he should only focus on her. Ivana has the perfect combination of beauty and brands, and she also has a fun personality. Sure, some people think looking for love on reality TV is pointless, but Ivana believes it's exactly what she needs. Continue reading to find out into 10 things you didn't know about Ivana Noble.
1. She Is An Aspiring Actress
Appearing on The Bachelor isn't the first time Ivana has done some work in the TV world. She is also an actress who already has a few acting credits to her name. It's always a bit of a red flag when someone on a show like The Bachelor has a background in acting because it suggests that they might only be on the show as a way to gain more exposure for their careers.
2. She Loves To Dance
Acting isn't the only way that Ivana likes to express herself. She has also been dancing for much of her life and it is one of her favorite things to do. She likes to get up and dance whenever she gets the opportunity, so hopefully, this is something that Clayton can appreciate.
3. She Is Serious About Her Skincare
As someone who wants to have a career in the entertainment industry, Ivana always wants to make sure she looks her best when she's in front of the camera. Taking care of her skin is one of the ways she does that. She is serious about staying on top of her skincare regime and her efforts have certainly paid off.
4. She Has Done Some Modeling
On top of her acting and dancing, Ivana also has some experience working as a model. Not only has she done traditional modeling, but she is also a hand model. Needless to say, Ivana is a pro at lighting up the camera from any angle. It's unclear if she's worked with any major brands at this point in her career.
5. She Loves Animals
There is something indescribable about the bond between humans and animals. This is something Ivana knows first hand. She is a serious animal lover and whoever she ends up with needs to be on the same page. Luckily for her, Clayton seems to be an animal lover as well.
6. She Enjoys Gardening
When Ivan gets time away from work, she enjoys spending her free time gardening. Not only is gardening something she likes to do, but she's also pretty good at it. She definitely isn't the kind of person who has a difficult time keeping her plant babies from turning into compost.
7. She Loves To Read
Ivana loves learning new things, and school isn't the only way she does that. She loves kicking back with a good book and losing herself in a story. In an Instagram post in 2020, she shared that she is a member of a book club called Well Read Sistas, Inc. According to the club's Instagram page, its goal is "to promote the personal and professional development of Black women". Occasionally, Ivana shares photos of the book she's reading on Instagram.
8. She Is A College Graduate
Even though Ivana has chosen a nontraditional career path, she still chose to pursue a college degree. She attended the Savannah College of Art and Design where she earned a bachelor of fine arts degree in fashion marketing and management. She graduated in 2012.
9. She Likes To Do Yoga
Fitness is something that is very important to Ivana and she had made it a point to make exercise a part of her regular routine. That said, Ivana's idea of exercise doesn't always mean spending lots of time in the gym. Instead, she enjoys doing yoga. On top of being great for her physical health, yoga is also beneficial for her mental health.
10. She Has A YouTube Channel
If you end up becoming invested in Ivana's journey on The Bachelor, you'll be happy to know that the show isn't the only place you can see her on your screen. She is also a YouTuber who has a channel where she posts lifestyle and wellness content. She only has 82 subscribers at the moment, but that number will probably grow during her time on the show.
Tell us what's wrong with this post? How could we improve it? :)
Let us improve this post!