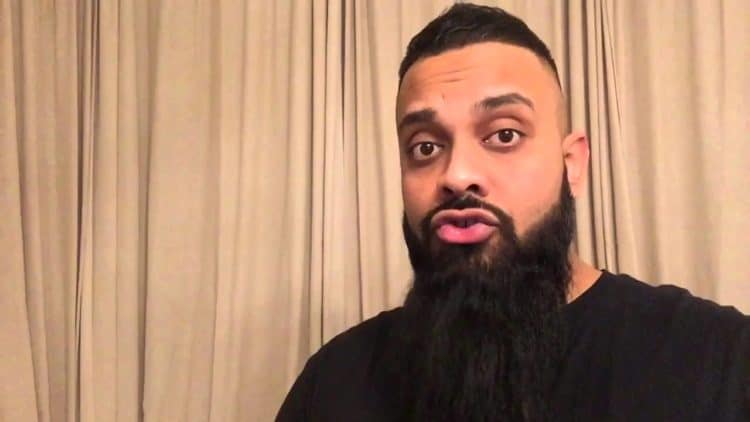 When Guz Khan was born, he had no idea he'd grow up to become a famous comedian and actor, but here he is. He had a much different mindset when he went into his life as an adult, and he went into an entirely different aspect of his life by going into teaching. What began as a career in education ended up being something that would change his life significantly. He's in the press now because he's been cast alongside some other famous faces to star in a new "Army of the Dead," prequel called "Army of Thieves", and how this has changed his life forever. He's making big changes in his own life, and now his fans want to know more about him.
1. He is an 80s Kid
He was born Ghulam Khan, but his family calls him Guz. He was born in the mid-80s in Small Heath, Birmingham, England, where he grew up with his mother and his sisters. His date of birth is January 24, 1986. He got to grow up in the best time for kids because life was so much simpler in those days.
2. He is the Only Boy in His House
Growing up, he was the only boy at home. His father passed away when he was only a toddler of three. He and his mother and his two older sisters were the only ones left at home. In that light, his older sisters are also much older than he. One is ten years his senior, and his other sister is 11 years his senior.
3. He Went to a Great School
He attended the Stoke Park School when he was growing up. It is located in England near his home, and it was founded back in 1919. It was a good school long before he was a student there, but the Stoke Park School earned its academy status back in 2017.
4. He Graduated from College
Following his high school graduation, Khan went on to college. He graduated with his degree from Coventry University, where he studied hard and did a good job. We aren't exactly sure what his degree is in, but he did earn one and he put whatever degree he earned to good use when he was finished with his college career because he went into teaching. He became a professor of humanities at a place called the Grace Academy. Grace Academy is a secondary school located in the same community in England in which he was raised.
5. He Began Performing in 2014
Following the upload of his first Facebook video of himself the same year, he had the opportunity to get on stage and perform for the first time. That opportunity was at the Birmingham Repertory Theatre. He was an opener, and the comedy bug only hit him harder at that point.
6. He is Living His Dream
Khan was cast in "Army of Thieves," the prequel to "Army of the Dead," a while back, and he is living his dream. The Netflix original movie is a Zack Snyder, and he still cannot believe he gets to be part of a film that was made by this man. He calls the entire experience surreal and amazing.
7. He Did Some Stunt Driving
While preparing for this role, he got to go out and do some stunt driving in a stunt car doing all the coolest things that men (and their former little boy selves) only get to dream of doing. It's a big deal for him, and he had the best day doing it.
8. He Spent Time in Prague
The filming of this movie took them to Prague for some time, and it was a very interesting experience for them. They were the only people out and about because the city was locked down due to the pandemic, and he and his costars were the ones out there having the best time and doing what they did best. They enjoyed it.
9. He Was Nervous
When he was first cast, he was nervous. It's not uncommon in any capacity to feel that way, and he did. He was nervous about the fact that he would take on this job and that he would have to work with such amazing people, but he loved every second of it. It was a great time for him, and he is more than happy to have had the chance to take part.
10. He's Private
One thing we can say about Guz Khan is that he is a man who values his own privacy and does a great job if it. He is happy to discuss his work and the many things that he is doing with his job, but he is never one to really discuss his personal life, and that is a gift.