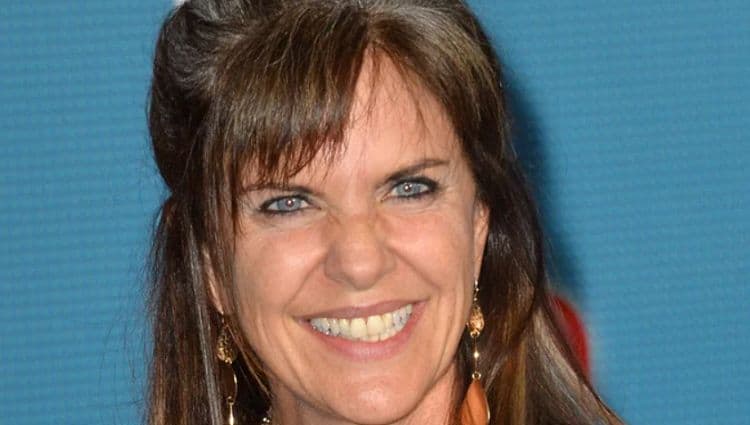 When it comes to voice acting, Jennifer Hale is arguably one of the best to ever do it. With a career that started more than 30 years ago, Jennifer and her work have become fixtures in the entertainment industry. Even though you may have never seen Jennifer's face, there's a very good chance that you've heard her voice. In fact, she was probably part of some of your favorite childhood cartoons. From movies and TV shows to video games, Jennifer has shown that she has the versatility to take on any kind of project. Not only has she already accomplished lots of great things, but Jennifer is nowhere near finished yet. Keep reading to learn 10 things you didn't know about Jennifer Hale.
1. She Didn't Watch Cartoons As A Kid
Jennifer has spent almost all of her career voicing cartoon characters. For that reason, there are many people who may be surprised to know that she wasn't allowed to watch cartoons when she was a kid. These days, cartoons are something she probably couldn't imagine her life without.
2. She Has More Than 400 Acting Credits
Anyone who takes one look at Jennifer's resume will probably be completely blown away by the sheer amount of work she's done over the years. According to her IMDB page, she currently has 448 acting credits which include several projects that have yet to be released. If she continues at the pace she's going now, she'll have more than 500 credits within the next few years.
3. She Is A Singer
Bringing animated characters to life isn't the only thing that Jennifer uses her voice for. She also loves music and enjoys writing and performing songs. Over the years, she has released a couple of original singles although it doesn't appear that she has put out a full-length album.
4. She Hosts A Podcast
Even outside of her work as an actress, Jennifer loves creating content. Jennifer has a podcast called The Art of Money. According to the show's description, "In this monthly call-in show, Jennifer Hale answers your questions, challenges your status quo and offers her unique insights on how to transform your relationship with money."
5. She Holds a Guinness World Record
There are lots of actors who can say that they've had very successful careers, but there aren't many who can say that their careers have been record-breaking. Jennifer is one of the few who has earned that bragging right. She currently holds the Guinness World Record for The Most Female Video Game Voices.
6. She Loves The Outdoors
Jennifer's schedule can get pretty hectic, but she still likes to make time for the other things she enjoys. Spending time out in nature is one of her favorite things to do. She loves doing things like hiking and exploring her surroundings. When the weather is nice, she also likes to hit the beach. Being outdoors has become a great way for Jennifer to clear her head and disconnect from the busy nature of her job.
7. She Is A Wife and Mother
In addition to having a very successful career, Jennifer has also found lots of happiness in her personal life. She has been married to Barry Oswick since 2009 and the couple has one child together. Barry has also worked in the entertainment industry although all of his work has been behind the scenes.
8. She Isp A Dog Mom
Jennifer may technically have just one child, but her role as a mother extends far beyond that. She is a very dedicated pet parent and she loves spending time with her fur baby. Although her down doesn't have its own Instagram profile, she has become the star of Jennifer's account.
9. She Has A YouTube Channel
Remember when I said that Jennifer loves to create content? I wasn't exaggerating. On top of everything else she does, she also has a YouTube channel where she's posted a variety of content over the years. At the moment, her channel has more than 10,000 subscribers and her videos have gotten a total of more than 615,000 views.
10. She Likes Her Privacy
Even though Jennifer has spent most of her life in the entertainment industry, she has never been the kind of person who has been obsessed with being in the spotlight. She is fairly private when it comes to her personal life and she prefers to keep all of the attention on her work as an actress. Although most of us are used to celebrities who overshare, it's easy to see why Jennifer has chosen to keep things to herself.