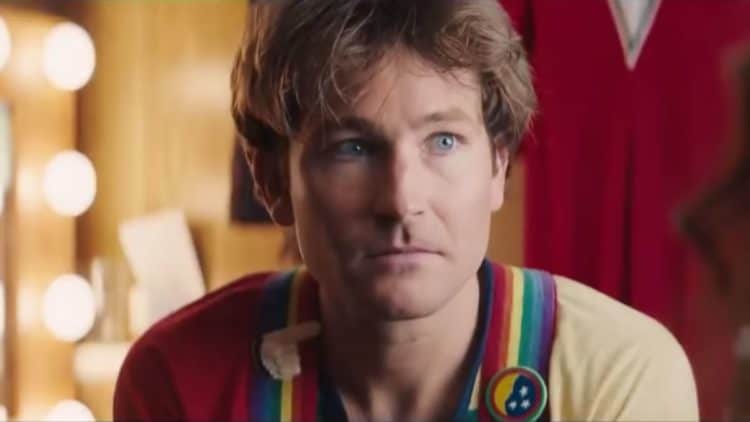 Jamie Costa is a man who is famous for something that brings a lot of joy and a lot of sadness to the lives of so many. He's an actor and a producer, and a writer, and so many other things, but it is his impersonations of the late actor Robin Williams that brings the world to a standstill. He's amazing, and it makes us miss the late comedian more than we already do. If you find that you're unfamiliar with the actor, you are not alone. Here is everything we know about him and the life that he leads.
1. He's Young
He might have an old soul that allows him to take on the world of Robin Williams with such ease, but he is a man who is still quite young. Jamie Costa is only 31. He was born on May 12, 1990. He was born with the name James Edward Costa.
2. He is from the South
When he was growing up, it was in the south. He's from a little town in South Carolina few people might recognize by name. He is from Charleston, and he had a lovely childhood growing up there. He's likely a tried and true gentleman, too, as many people raised in the south have the best manners.
3. He Was a Military Student
When it was time for Costa to attend high school, he did so at a military school. He was a student at the Massanutten Military Academy. He was recognized as an outstanding cadet throughout his time there. In fact, he was the highest-ranking cadet at his graduation.
4. He has a Passion for Performance
He was an adult when he realized that he loved to perform. He wanted to be sure he could study it, learn what he could, and see if he could make a living doing it. He's been performing for many years, and he's happy to be doing so. It's his passion and the one thing in life he knows for certain he wants.
5. He is Famous for His Impersonation
The thing that brought him to the attention of the world was his time impersonating Robin Williams. It was 2014 when the actor took his own life, and it was later that year that Jamie Costa began posting videos of himself honoring the late actor with his own impersonations. After going viral, it was a lot easier for him to make his way into the world of acting and performing.
6. He Went to College
When he was finished with his military high school career, he made the decision to move on to other things. He chose to go to the Citadel for a moment in college. Why he left, we don't know, but he eventually transferred. He finished his college career attending classes at North Greenville University.
7. His Fans Want More
His fans want to see him do a full biopic of Robin Williams' life. They want to see him do all the things required to bring this character to life. While the world wants it, there has been no hint that this might be something anyone is considering. However, we imagine Hollywood is always listening and there might be some plan somewhere in someone's mind knowing how huge the project would be.
8. He Was on Reality Television
Something many people do not realize is that Costa tried his hand at reality television. He tried out to win a spot on "America's Got Talent" back when he was only 25. He did not make it, but his impersonations have only gotten better since.
9. He Had an Internship
When he was a bit younger, he got to have an internship with a very cool company. It's not easy to make this kind of thing happen, but he managed to make it happen for himself. It's a big deal, and he knew it was at the time. The young wanna-be actor was able to land himself an internship with the prestigious Los Angeles Film Studios Center.
10. He's Private
He is a man who shares a lot of his life online, but he also keeps a lot to himself. He's not someone who shares his personal life, but he does whatever it takes to handle his professional life. He keeps mum about the things that really matter to him, such as his relationships and his family, but you can find him online talking abou this career and those things. He's not entirely private, but he picks and chooses what he might share.
Tell us what's wrong with this post? How could we improve it? :)
Let us improve this post!